Flowers' throwing improves after rehab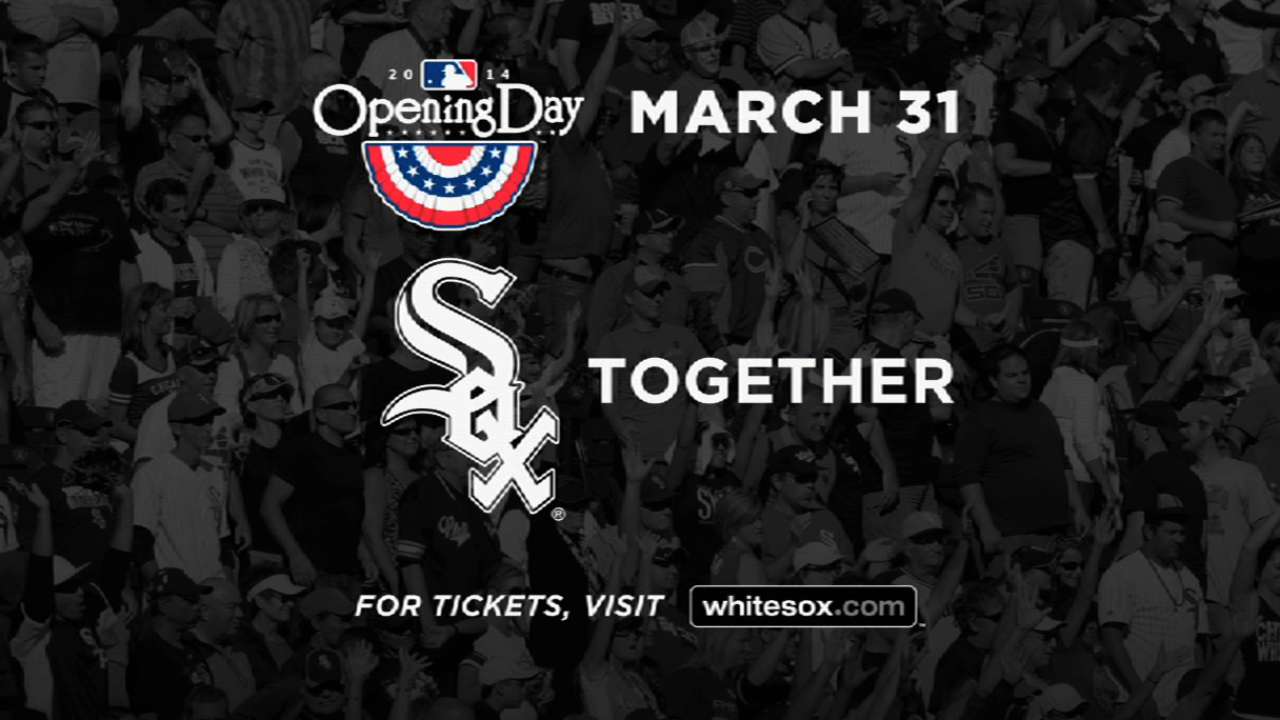 GLENDALE, Ariz. -- Tyler Flowers hasn't had much of a chance to test his throwing arm against would-be basestealers, the area that was most affected last season by the surgically corrected soreness in his right shoulder. But Flowers has been pleased with how his shoulder feels and has been trying to play things "live" with his throws in between Cactus League innings.
"It's something I've typically always done anyways," Flowers said. "I'm getting six or seven game throws in the course of those six or seven innings I catch.
"I've had Bernie [White Sox bench coach Mark Parent] and Chief [White Sox bullpen catcher Mark Salas] watching me as much as I could and taking times, to make sure everything looks good. I've been pretty pleased with it, and I've been pretty accurate, which is a big part of it.
"This is not about just throwing the ball as hard as you can, but being accurate helps," Flowers said. "But it has been good. It has brought in a couple of other things as well."
One of those things realized by Flowers is that he can be quicker with his feet then he thought. Of the opposing players who have run against him, Flowers remembers one good throw, one throw off the mark and two where the team was out of position so it didn't matter.
He was 13-for-65 in nailing basestealers last year, but feels strong after the September debridement of his rotator cuff and labrum.
"Time-wise I've been just as good as I was in the past, if not a little bit better on average," Flowers said. "There are certain throws that are a little bit more of a challenge. The arm strength still isn't quite what it was.
"I can make up for it in other areas. Some throws down and away, it's more arm. Those are more of a challenge right now. They have gotten better. I'm sure as we continue, I'll continue to get better."
Scott Merkin is a reporter for MLB.com. Read his blog, Merk's Works, and follow him on Twitter @scottmerkin. This story was not subject to the approval of Major League Baseball or its clubs.