Sale aims to make adjustments against Indians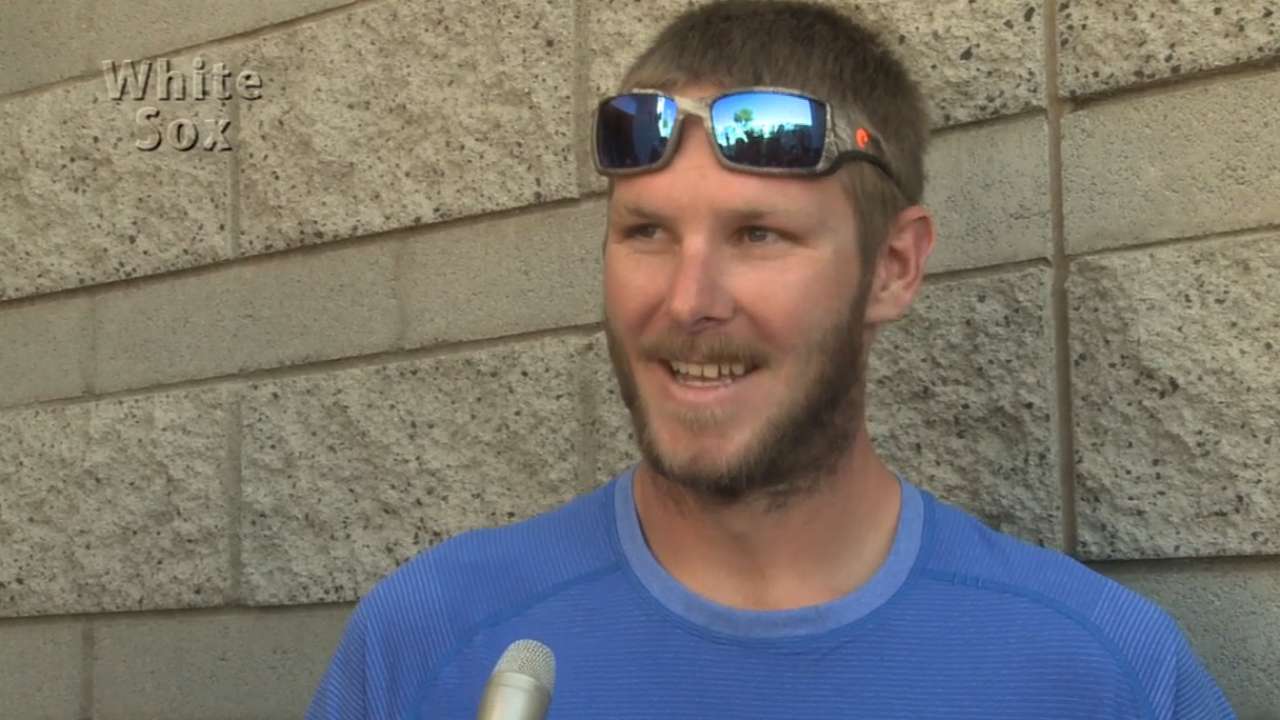 GLENDALE, Ariz. -- Chris Sale probably didn't mind missing the Indians on Friday at Camelback Ranch, even though it was just a Cactus League game.
Sale had a Cy Young-caliber season in 2013, posting an 11-10 record with a 2.40 ERA over 26 starts covering 191 innings. But the White Sox ace also had four starts against the Indians, during which he went 0-4 with an 8.61 ERA over 23 innings. Six of Sale's 23 homers came against the Indians.
"Well, it went real well," said Sale with a forced, sardonic smile. "For some reason, I don't know if I was tipping my pitches or getting too sequential with my pitches in certain counts or to certain batters, but whatever it was, it seemed like they knew exactly what was coming, when it was coming and how it was going to be.
"I have to make some adjustments, look at video and study some charts, to see if I'm throwing too many 1-1 changeups to a certain person. Go from there and change accordingly."
Sale certainly didn't stand alone on the White Sox with this Cleveland futility. The White Sox lost their last 14 games against the Indians, and finished the '13 campaign with a dismal 2-17 head-to-head mark.
Scott Merkin is a reporter for MLB.com. Read his blog, Merk's Works, and follow him on Twitter @scottmerkin. This story was not subject to the approval of Major League Baseball or its clubs.