Semien learning how to prepare for utility role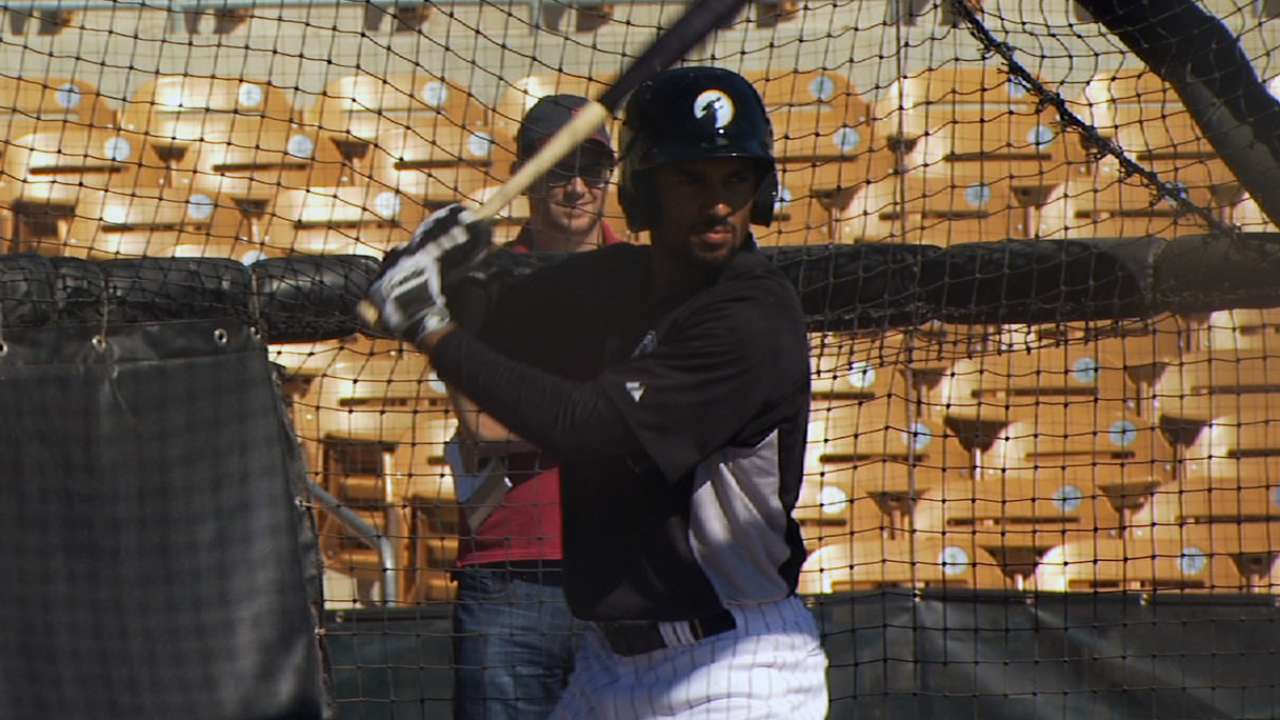 TEMPE, Ariz. -- If Jeff Keppinger begins the 2014 season on the disabled list because of tightness and soreness in his throwing shoulder, then Marcus Semien could be the next man into the infield mix. He's not alone in the competition.
Matt Davidson still could break camp and join Conor Gillaspie at third, but that move would leave the White Sox without a utility infielder off the bench. So, Semien and Leury Garcia, who both can play across the infield, appear to be the most logical candidates.
One big question for the White Sox is whether they prefer Semien to play every day in the Minors or take on a utility role so early in his career. Semien can handle that utility job at the big league level, putting an emphasis on early work to stay sharp.
"The way you prepare is in batting practice and in the cages and really simulating game situations while you are in BP," Semien said. "That's the best you can do. If you are not getting at-bats, then kind of bring a situation up and execute it like that."
Semien has played seven games at shortstop during Spring Training, with five at third and one at second. He takes a pragmatic approach to breaking camp with the team, knowing either White Sox decision can benefit his career.
"It's great to start your career in the big leagues, start the season in the big leagues, if you can," Semien said. "If not, make the most of your situation. Maybe get more at-bats in the Minors if you are playing more and get better."
Scott Merkin is a reporter for MLB.com. Read his blog, Merk's Works, and follow him on Twitter @scottmerkin. This story was not subject to the approval of Major League Baseball or its clubs.