Paulino wants to throw fewer strikes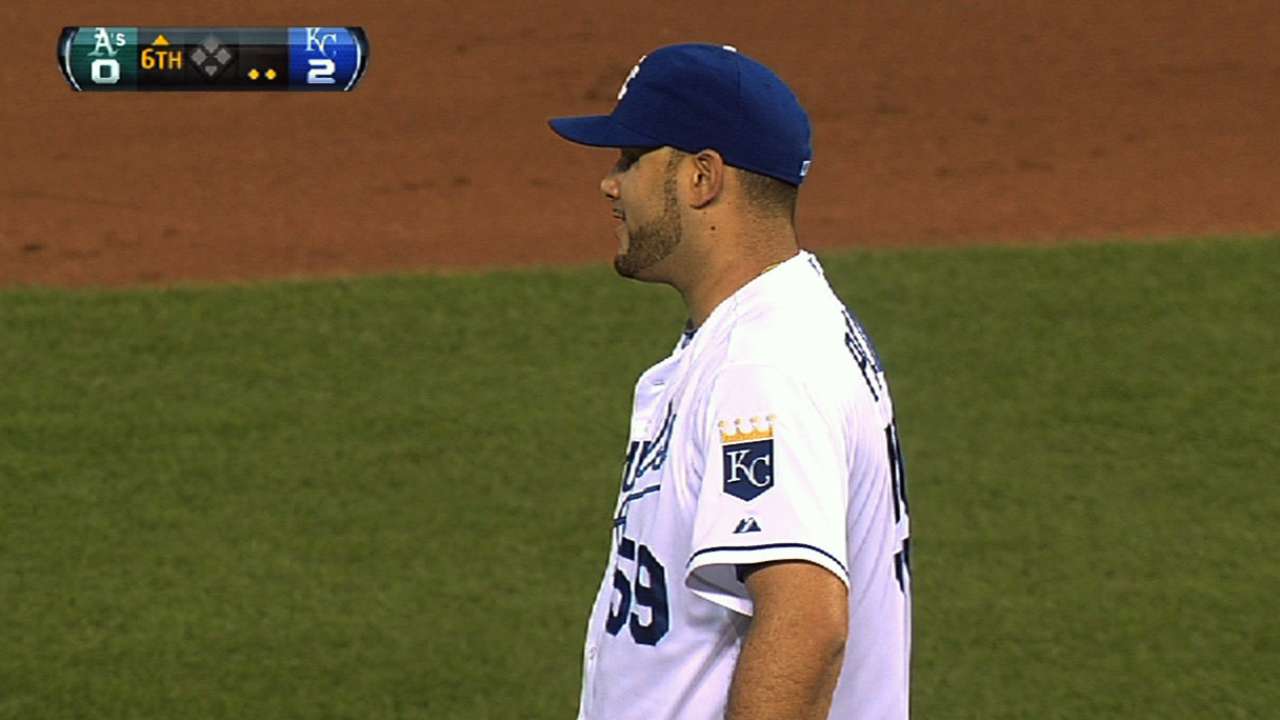 SCOTTSDALE, Ariz. -- Throwing too many strikes never has been considered a problem for starting pitchers. But it's an issue Felipe Paulino believes he has faced during three Cactus League starts with the White Sox.
Paulino worked 3 2/3 innings in the team's 4-3 loss to the Giants on Wednesday and was pleased with his overall performance, including five strikeouts. But when it came to wasting 0-2 pitches in the dirt, Paulino continued to get too much of the strike zone by his estimation.
"When I got the guy ahead in the count, I had a little problem throwing the ball in the dirt," said Paulino, who allowed hits to Gregor Blanco, Mike Morse and Buster Posey to start the game, but allowed only two hits after the first inning.
"That's supposed to be easy for me, but I throw too many strikes," Paulino added. "When I throw the pitch, I throw low, but not low enough. The only way I can fix it is when the hitter is there, face him again. We'll see what happens. The good thing right now is progress."
White Sox manager Robin Ventura was more focused on Paulino's gradually building stuff than his theory on throwing too many strikes.
"He started out a little rough, but he got sharper the longer he stayed in there," Ventura said. "Besides the first inning, he pitched well.
"Early on, they were just jumping on stuff that was up. After that, he was pretty sharp. He found it as he went along."
Scott Merkin is a reporter for MLB.com. Read his blog, Merk's Works, and follow him on Twitter @scottmerkin. This story was not subject to the approval of Major League Baseball or its clubs.