Viciedo focused on helping White Sox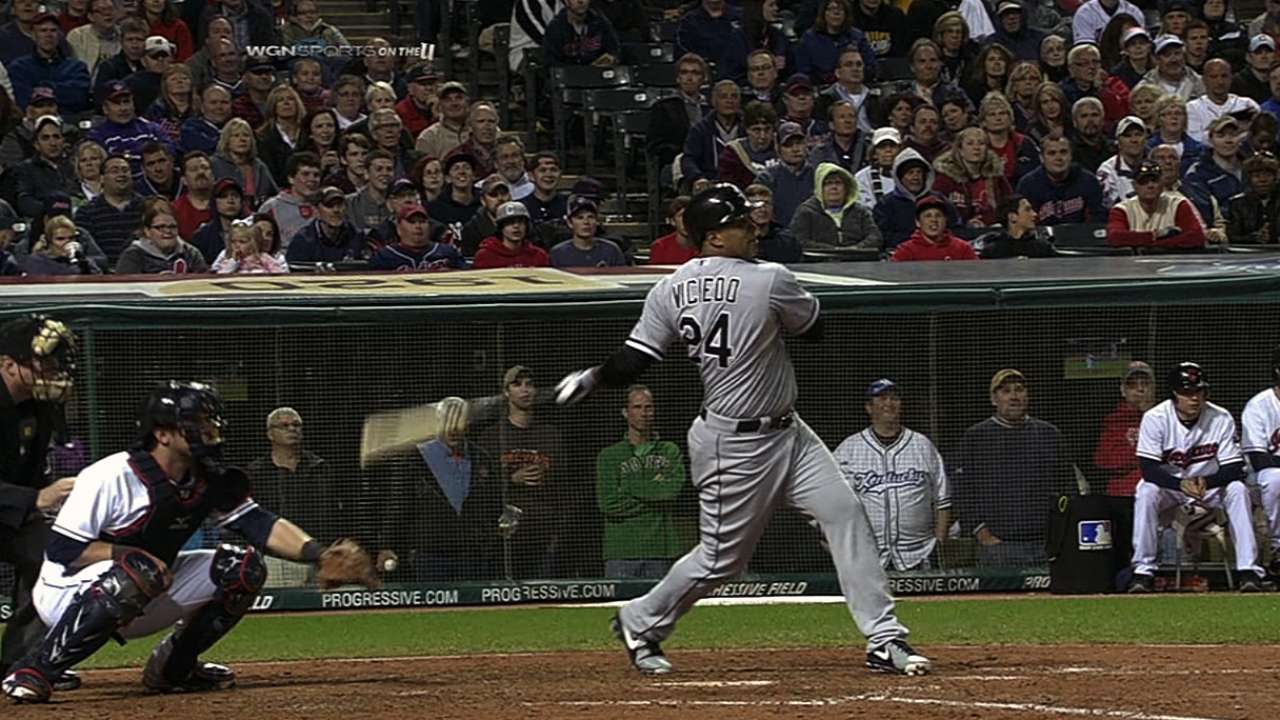 PHOENIX -- Here is what Dayan Viciedo is thinking about as the White Sox approach the final two weeks of Spring Training: how does he get better as a player and how does that improvement help the White Sox succeed?
Viciedo also is cognizant of the opportunities given to him by the White Sox since agreeing to a four-year, $10-million deal before the 2009 season, and doesn't see himself anywhere else but Chicago. He's not thinking about possibly having a greater opportunity in terms of playing time somewhere else, if one of the rumored trades actually went through.
"I don't think about other opportunities or what other opportunities may be. Baseball is baseball," said Viciedo through translator and White Sox director of public relations Lou Hernandez. "But my opportunity and what I have to do is right here right now, doing what I'm doing and helping this team.
"You don't think about other opportunities. Whatever happens in the future happens. But what I'm thinking about is right here right now."
The ball still jumps off the bat when Viciedo makes contact, and he has the ability to carry an offense for weeks, or even a month at a time. The issue for Viciedo is consistency and not swinging wildly while expanding his strike zone.
It's about adjustments, according to the slugger, who turned 25 on Monday. It's also about better pitch selection per White Sox manager Robin Ventura.
"He has talent. We know he can hit and everything else," Ventura said. "But you know it's about making decisions at the plate and zeroing in the strike zone and not chasing balls. Right now, people are making him chase and any time you chase, they are going to continue to let you chase. Eventually you are either going to get it or not.
"Experience teaches you that and studying and learning what pitchers are trying to do to you and how they do it and why they do it. Some people get it and some don't. But he's smart enough to get it. I think he is young and that's part of growing and learning. Not everybody gets it their first year or two. He's better now than he was two years ago as far as just learning the strike zone."
Scott Merkin is a reporter for MLB.com. Read his blog, Merk's Works, and follow him on Twitter @scottmerkin. This story was not subject to the approval of Major League Baseball or its clubs.