Ventura not issuing verdicts on defense yet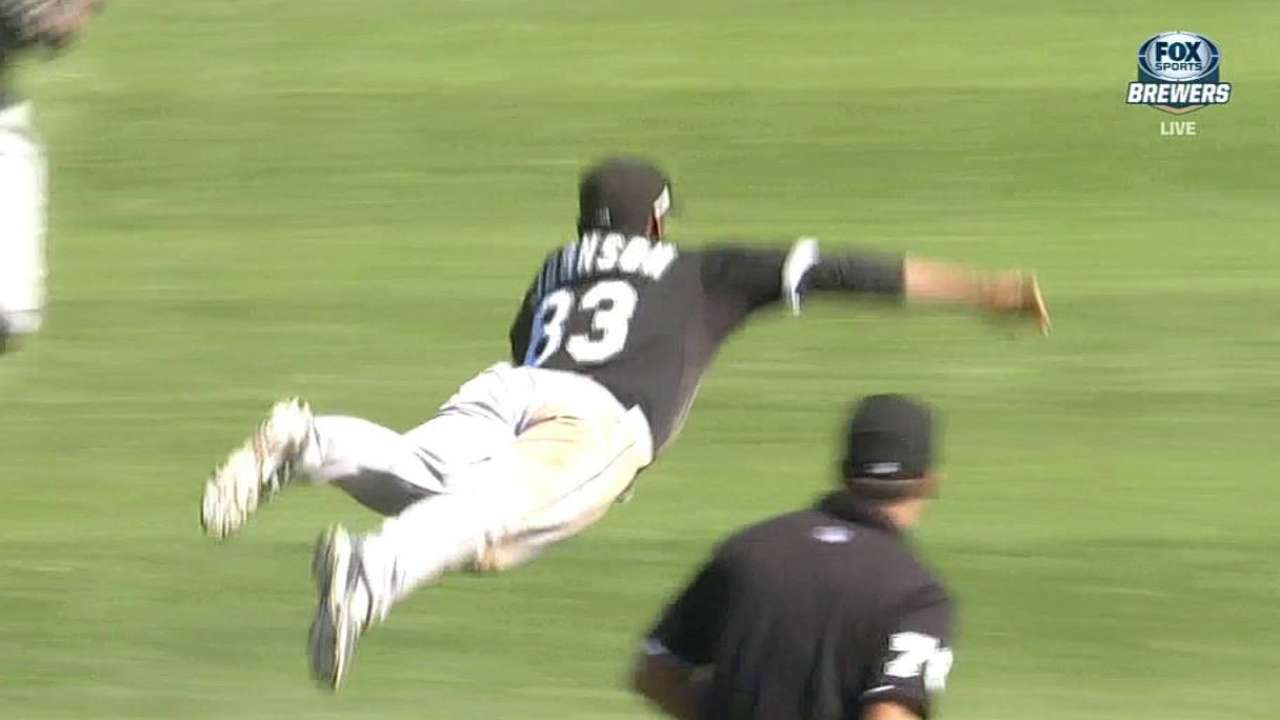 PHOENIX -- One of the best defenses in baseball in 2012 turned into one of the worst defenses in '13 for the White Sox. So with the Spring Training attention being paid in getting the details sharp -- from regular infield to cut-off drills -- manager Robin Ventura was asked Monday if he'll know this discipline has improved by the time the team breaks camp.
"When we play games and we don't make errors, then I'll know," Ventura said. "So far, we are different. We have different people out there that potentially, it looks better.
"We thought we were OK last year and it didn't work, so you continue to work at it and that's what we do. We'll continue to work at it until you become very good at it."
Ventura believes some of the defensive shortcomings are physical, and some of it is mental. He also feels that needed focus was lacking at times in '13, but the best way for a manager to affect that focus is continue working for improvement.
"Eventually they have to do it. The coaching staff is not playing. They are the ones who have to get it," Ventura said. "You have to have both of [physical and mental] to be good at it and you have to want to be able to do it."
Scott Merkin is a reporter for MLB.com. Read his blog, Merk's Works, and follow him on Twitter @scottmerkin. This story was not subject to the approval of Major League Baseball or its clubs.