Belisario belatedly makes it to White Sox camp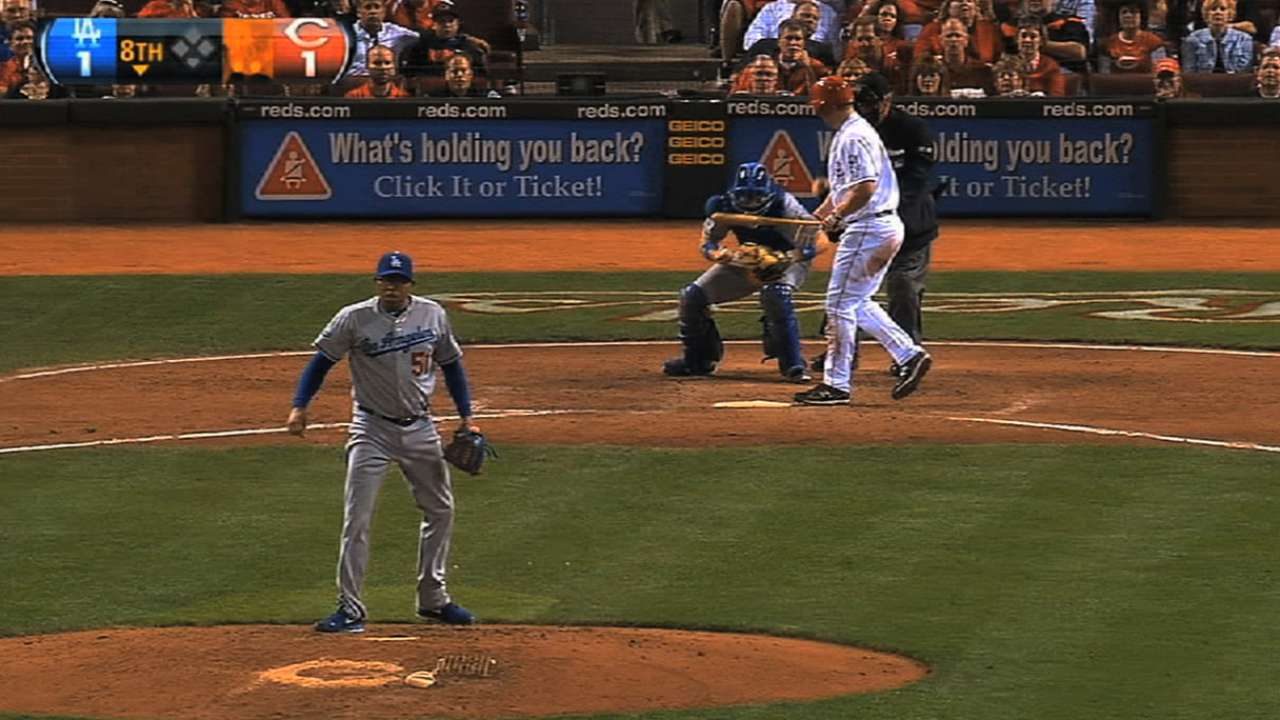 GLENDALE, Ariz. -- White Sox general manager Rick Hahn was able to shake hands with reliever Ronald Belisario on Saturday morning for the first time since Spring Training began.
The free-agent reliever, who agreed to a one-year, $3 million deal with the White Sox, missed the first three weeks of camp due to a visa issue trying to leave Venezuela. The political and civil unrest in his native country played a role in Belisario's late arrival.
"By the time that I got my appointment, there was a problem there," Belisario said. "The embassy was closed for like a week, so I have to wait. But I'm happy to be here.
"It's pretty bad right now, you know, the situation with the president [of Venezuela]. I hope [it gets] better pretty soon."
Belisario appeared in 77 games for the Dodgers last season and posted a 2.54 ERA over 68 games in 2012. He has the fourth-highest ground-ball rate among relievers since 2009 at 74.8 percent, making him an important part of the bullpen at hitter-friendly U.S. Cellular Field.
Pitching coach Don Cooper put Belisario to work with a bullpen Saturday, and he will throw another sideline session Monday. After a couple of days off, Belisario will be put into a game.
"He definitely was throwing in Venezuela because he came out here and had a nice sideline. Ball out of his hand has life, movement, sink," said Cooper. "I'm excited, I'm saying we have another one of our guys here and a guy we're counting on, a veteran, and it's just good all around that he's here."
"I'm pretty good," Belisario said. "I'm ready to go."
Scott Merkin is a reporter for MLB.com. Read his blog, Merk's Works, and follow him on Twitter @scottmerkin. This story was not subject to the approval of Major League Baseball or its clubs.