Pitching coach not worried about Danks' velocity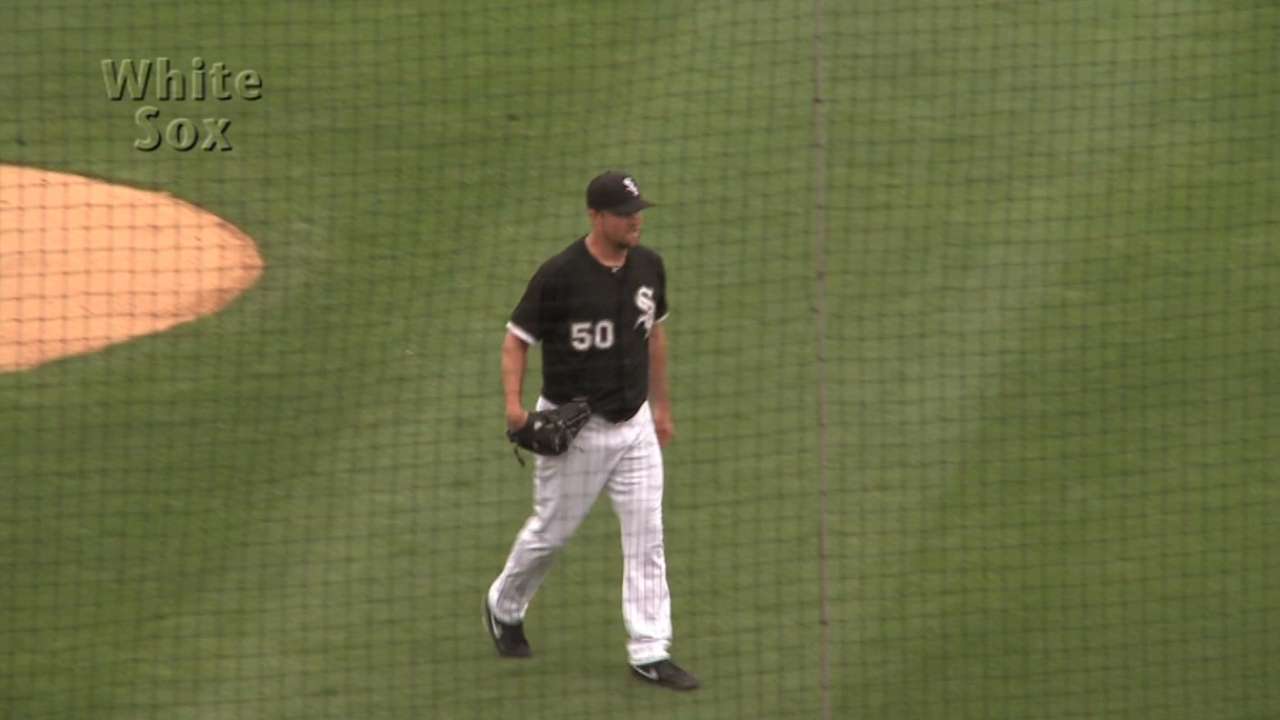 GLENDALE, Ariz. -- White Sox pitching coach Don Cooper doesn't want to talk about velocity return where John Danks' 2014 success is concerned.
In his recovery year from 2012 season-ending arthroscopic shoulder surgery, Danks' fastball velocity dropped from 90.1 mph to 89.3 in 2013 per Fangraphs.com. But after a stellar three-inning performance Thursday against the Mariners, Cooper was stressing location more than average speed.
"John made too many mistakes last year. John's walks were down and his home runs were up," Cooper said. "We have to keep the walks down, keep the ball in the park and cut down on mistakes.
"Again I keep hearing velocity, velocity, velocity. I'm not looking velocity. The bottom line is he's going to have what he has. I'm not going to get my hopes up for one mile an hour more: that's kind of what he was down last year. Even if he gets two, he still has to pitch and locate. That's not swing and miss [stuff]. John's going to have to pitch.
"He's certainly off to a nice start," Cooper said. "He's throwing the ball well, making more pitches, throwing the cutter to both sides of the plate. The changeup is always a good pitch for him and he continues on."
Scott Merkin is a reporter for MLB.com. Read his blog, Merk's Works, and follow him on Twitter @scottmerkin. This story was not subject to the approval of Major League Baseball or its clubs.