Lindstrom itching to get back to work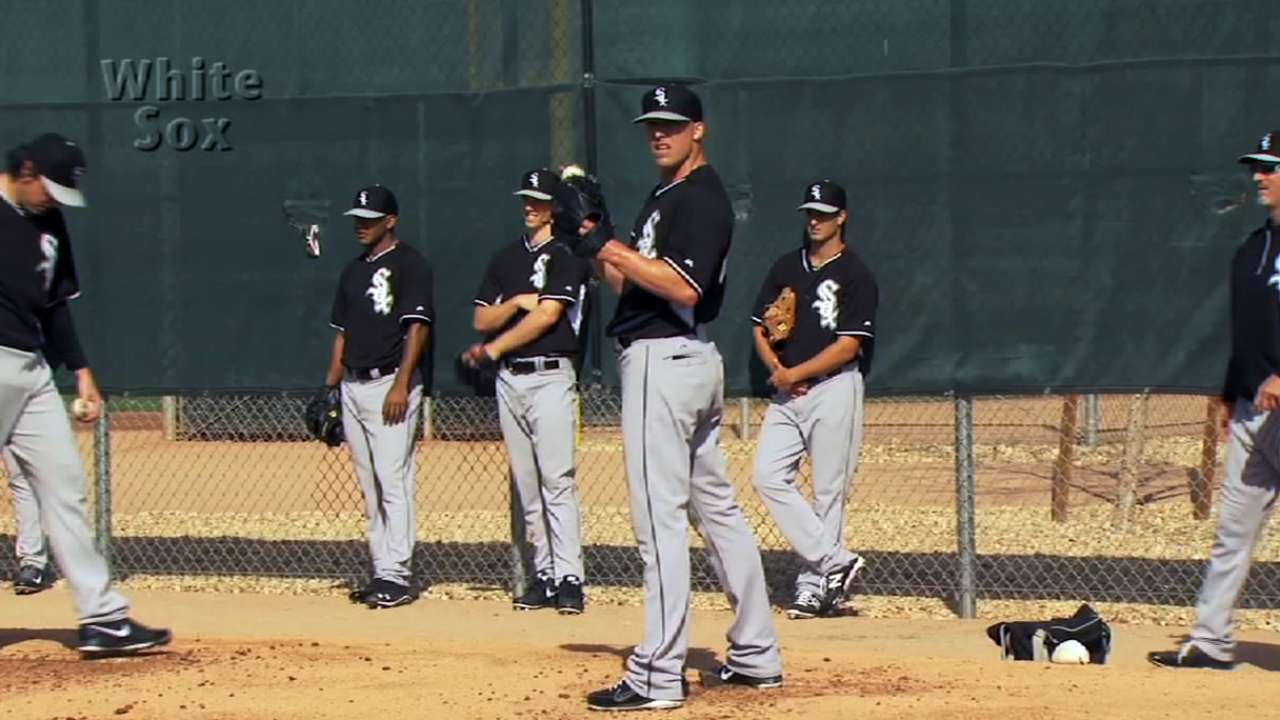 GLENDALE, Ariz. -- Matt Lindstrom's current state of mind could be described as frustrated but not discouraged where his left oblique strain is concerned.
The right-handed White Sox reliever was getting ready to throw a bullpen this past Tuesday, moving one step closer to getting into a game, when he suffered a setback playing long toss. Now Lindstrom is looking at sometime next week before he starts throwing again.
It's still being viewed as a precautionary measure to make sure this missed Cactus League time doesn't turn into missed regular-season contests.
"We are taking this a little bit slower than the first time," said Lindstrom prior to Saturday's contest with the D-backs. "Just trying to make sure it doesn't grab on me again because time, it isn't running out, but we can't afford another setback.
"I feel good right now. I'm getting sick of the training room, so just looking forward to getting back out there. I see the guys putting in their work and stuff and it kind of makes me a little bit more motivated to try to get better from this."
A MRI was not taken on Lindstrom's sore area, but ultrasound was used to check the injury and the result was good news.
"I've heard of guys having oblique issues and tearing it off the bone and stuff like that," Lindstrom said. "Fortunately for me, it wasn't that extensive, so I'm just trying to get it right."
Veteran reliever Jesse Crain missed much of last Spring Training with an adductor strain and went on to have an All-Star first half to the season after still breaking camp with the White Sox. Lindstrom has that same veteran knowledge on how to prepare but is hoping to get into more than a few games over the final two weeks of Spring Training, adding that this injury has allowed his shoulder to "get back on track" after he threw eight bullpens in the 16 days leading up to camp.
"If it were my first or second Spring Training, I would be a little bit nervous," Lindstrom said. "I don't need 12 games in Spring Training to get ready for the season. A true test would be going up to Idaho and pitching in the cold up there. That would be a true test. If I could do that, then I would be ready to play.
"We have a pretty good idea of what we need to do. I'm confident in what I can do. It's not like I don't know how to throw strikes. As long as I'm feeling good out there, that's the biggest thing."
Scott Merkin is a reporter for MLB.com. Read his blog, Merk's Works, and follow him on Twitter @scottmerkin. This story was not subject to the approval of Major League Baseball or its clubs.