Closer uncertainty to remain until options healthy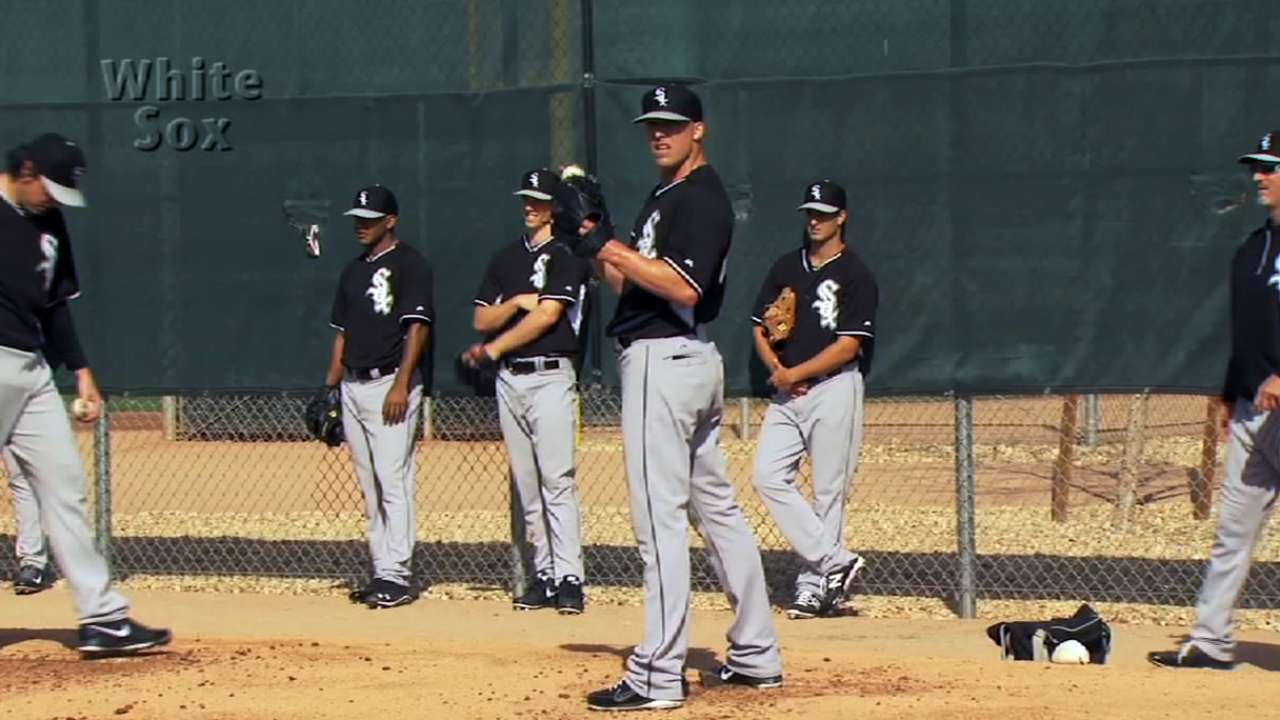 GLENDALE, Ariz. -- Ask White Sox pitching coach Don Cooper about the team's closer situation and he quickly features an incredulous look, as if such a question makes no sense with three weeks left in Spring Training.
"It's a real long way to go," Cooper said. "And we haven't had our guys out there."
Nate Jones, who has been sidelined since the start of camp with a moderate left glute strain, officially made the list of Cactus League pitchers for Saturday's home game against the D-backs. Daniel Webb, who returned home because of a death in the family, is expected back in the coming days, while Mitchell Boggs allowed two runs in his one inning of work against the Mariners on Thursday.
Matt Lindstrom was shut down after aggravating a left oblique strain while playing long toss Tuesday. But Cooper pointed out what manager Robin Ventura has already mentioned in that there's still plenty of time for Lindstrom to get healthy.
"We are taking precautionary stuff with Lindstrom," Cooper said. "Prior to him having trouble, he was throwing the ball extremely well, but we want him out there when he's right."
"I just want to get them all back and get them going on a regular basis. That's what they need, first and foremost. The naming of jobs, that's going to come last."
Ventura understands that there won't be a large closing sample size to choose from because of their lack of work.
"At that point, you try to figure that out when they get healthy and they start throwing," Ventura said. "Right now, I would say I don't have a large sample size for everybody."
Scott Merkin is a reporter for MLB.com. Read his blog, Merk's Works, and follow him on Twitter @scottmerkin. This story was not subject to the approval of Major League Baseball or its clubs.