Lindstrom hurting; Jones making progress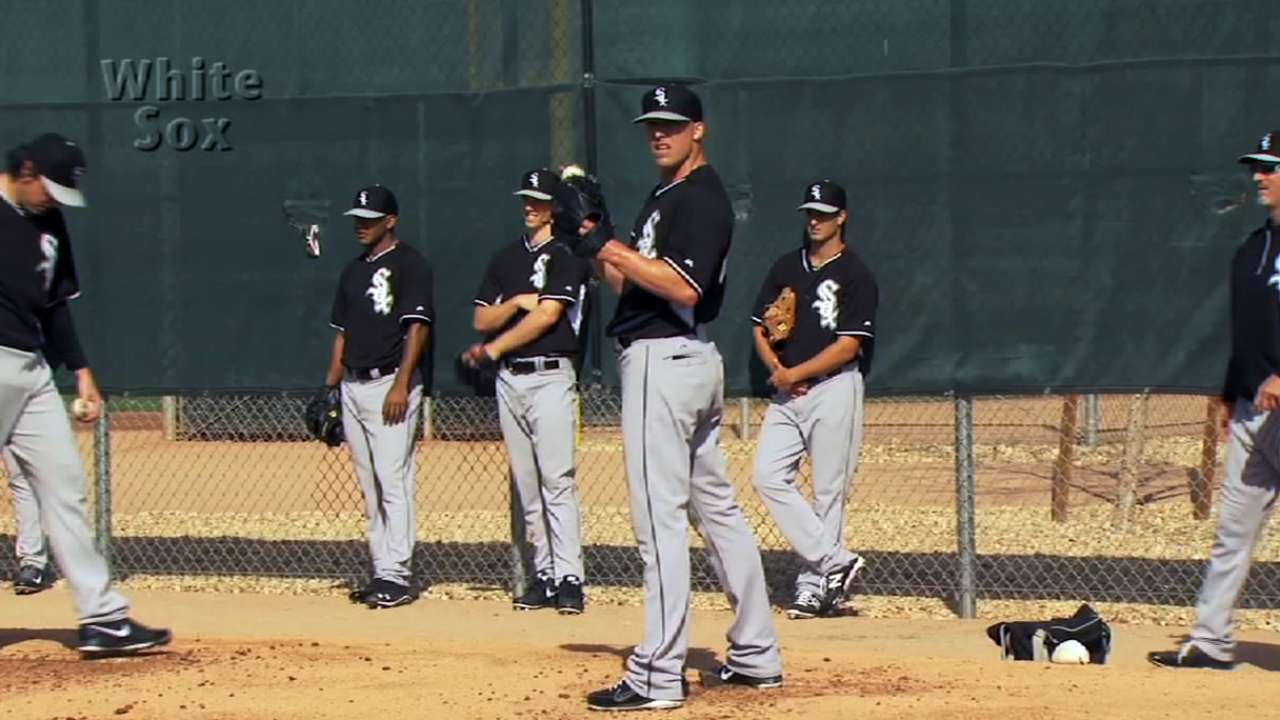 GLENDALE, Ariz. -- Wednesday's injury news produced mixed results where relievers Matt Lindstrom and Nate Jones are concerned.
Jones threw somewhere around 45 pitches in a bullpen session and reported no problems with a moderate left glute strain that has kept him out of action since the start of camp. After two days off, Jones hopes to pitch Saturday against the D-backs.
Lindstrom was scheduled to throw a bullpen Tuesday to test his left oblique strain but felt something wasn't quite right while playing long toss. He skipped the bullpen and did no throwing Wednesday, hoping to get back to playing catch Thursday.
"At the end of it, I didn't feel like I wanted it to," Lindstrom said. "I didn't feel like I wanted to throw a bullpen at that moment, so I'm continuing to try and get it better, rehab it a little more since we have so many games left in Spring Training. Leave myself some breathing room and get back out there. Just going to take it day to day.
"I don't know if anyone has had an oblique issue, but it's not that much fun, feels like somebody is shoving a knife in your side. I felt a little bit yesterday which is unfortunate because I was on my way going to get on the mound in three or four more throws. I didn't feel it at 160 feet, but I did at 50 which is weird. I don't know if it's a setback but just something I want to make sure I'm not feeling anything when I get out there on the mound so I can actually make my pitches."
Both Jones and Lindstrom are prime closer candidates, but Lindstrom wants to get healthy.
"That's what's so hard. I have to remind myself it's just Spring Training," Lindstrom said. "I just want to make sure I'm prepared for the season to start, role or not, it doesn't really matter to me. I just want to get out there and get my arm in shape."
Scott Merkin is a reporter for MLB.com. Read his blog, Merk's Works, and follow him on Twitter @scottmerkin. This story was not subject to the approval of Major League Baseball or its clubs.