Flowers shouldering load in catcher competition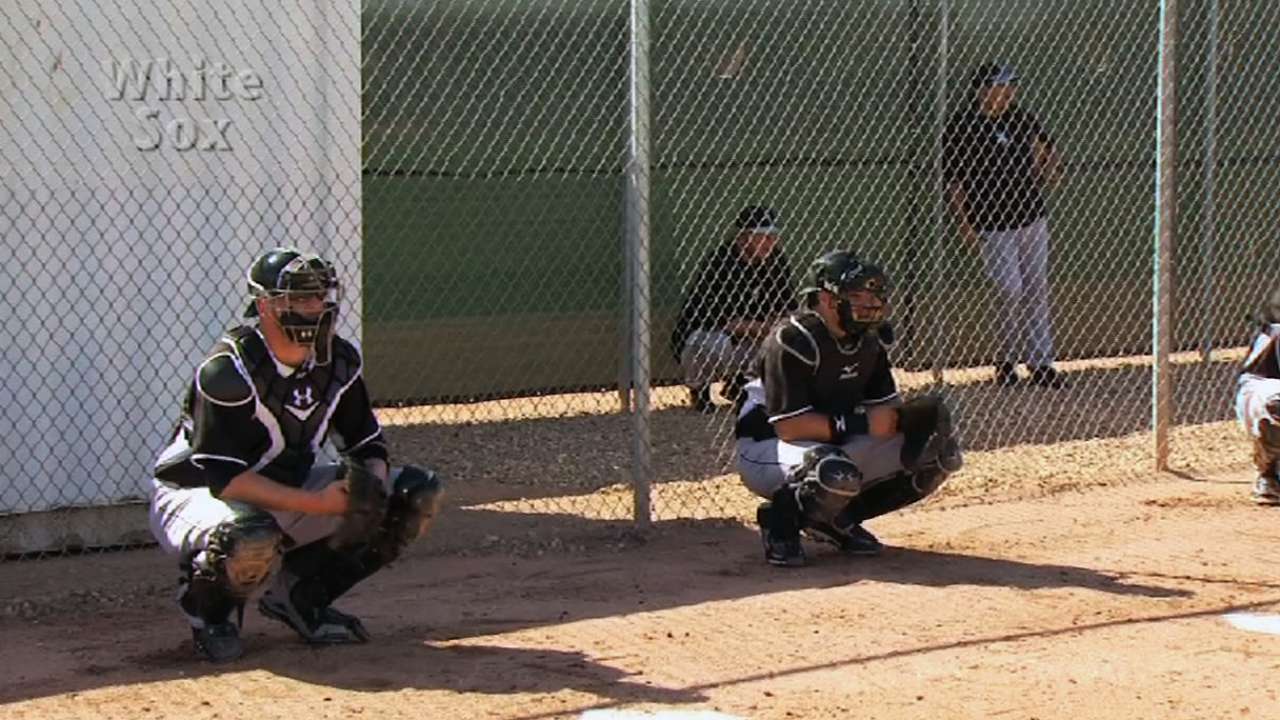 GLENDALE, Ariz. -- Tyler Flowers feels good.
Not perfect, mind you. But the frontrunner for the White Sox's starting catcher's job sees a noticeable difference in his shoulder, compared to its sore state prior to season-ending surgery last September.
"Oh, yeah. Definitely. Definitely," Flowers said. "I'm sure there's going to come a point where it creeps back up for a little bit. Then it will subside and the whole pattern, which I'm sure everybody deals with, you are uncomfortable for a week or two and then good for a month and it comes back."
Flowers launched the White Sox's first Cactus League homer during Sunday's 9-7 victory over the Rangers in Surprise. It was a drive to right-center, showing off the opposite-field power that can make Flowers an asset beyond his solid game-calling.
But it's having a viable chance to nail opposing baserunners that has Flowers encouraged, even though he knows there still might be some soreness in his future.
"From other guys I talked to who had similar surgery, there are good days and bad days," Flowers said. "I think now the bad days are going to be very tolerable and manageable, as opposed to before.
"There were some days where I wasn't sure if I could throw it to second. Glad to have that, anything major, taken care of. Everything else is more maintenance right now and just staying on top of it and keeping it strong and trying to get it in shape."
Scott Merkin is a reporter for MLB.com. Read his blog, Merk's Works, and follow him on Twitter @scottmerkin. This story was not subject to the approval of Major League Baseball or its clubs.