Two-sport star Mitchell admires Seahawks QB Wilson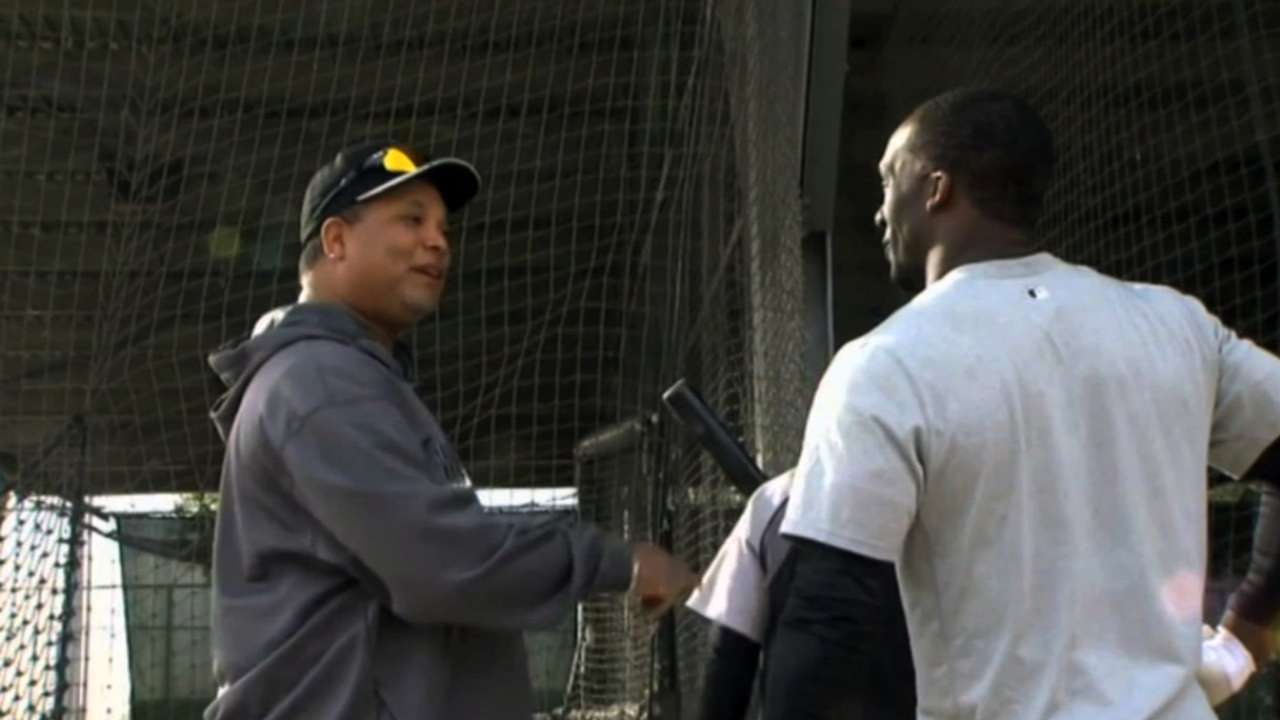 SURPRISE, Ariz. -- Jared Mitchell, a baseball and football standout at LSU, likes the fact that Russell Wilson will be joining Rangers Spring Training for one day on Monday. The talented quarterback who guided the Seahawks to an easy Super Bowl victory over the Broncos played 93 games as part of the Rockies system before being selected by the Rangers in the Triple-A phase of the Rule 5 Draft this past December.
Wilson has a career .354 on-base percentage with 19 stolen bases.
"It's cool. Good for him. It's good for the game," said Mitchell, beginning his sixth season as part of the White Sox system. "It's good for the people that will be here to watch everything.
"I don't see the bad in it. Just put it like that. I think it's a great thing that the Seattle organization is allowing him to come here and still doing what he wants to do."
Mitchell pointed to Wilson's immense athletic ability as one of his standout traits, but it's "his poise and leadership" that really makes him special. He believes the Seahawks as an organization are fostering that confident feeling among their players, something the White Sox hope to do as this young core grows together.
"You see a lot of guys that are comfortable in the right way," said Mitchell, a Saints fan, of the Seahawks. "They are comfortable in wanting to win every day and doing things around each other and doing things together. I think that it's special to see what they are doing over there."
Scott Merkin is a reporter for MLB.com. Read his blog, Merk's Works, and follow him on Twitter @scottmerkin. This story was not subject to the approval of Major League Baseball or its clubs.