Despite cancellation, Danks gets pitching in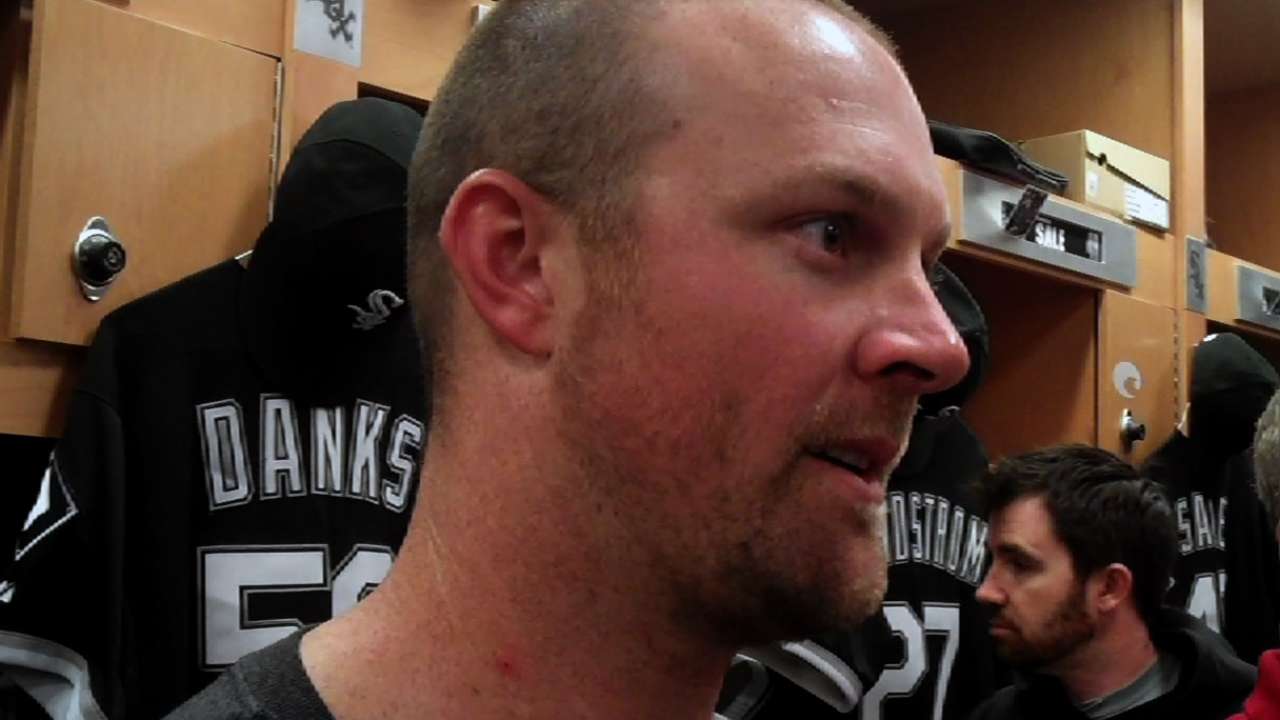 GLENDALE, Ariz. -- John Danks' pitching plan didn't change Saturday.
Just his venue did.
The focus for Danks' scheduled first Cactus League start was fastball and changeup but also working the cutter inside to left-handed hitters. His three innings of getting up and down and throwing 45-to-50 pitches simply took place against teammates in the White Sox batting cage, as opposed to against the Indians at Camelback Ranch, as Saturday's game was canceled due to inclement weather.
Danks was eager to get into a game, but he was more than satisfied with his work against hitters such as Adam Dunn and his brother, Jordan.
"Everything felt good," Danks said. "I was pleased with the cutter. I was able to make it move and actually started playing with it on the opposite side of the plate. It's a good sign that it's moving enough that I feel comfortable and Coop [White Sox pitching coach Don Cooper] feels comfortable working into a lefty.
"It gives me another pitch. I have to do something to get lefties out more consistently, and I think I might have found something."
Saturday's cancellation also pushed Dylan Axelrod and Eric Surkamp into the cages for two innings apiece, while Chris Beck threw one frame. All other pitchers set for Saturday threw a sideline session and will be back on the schedule Monday, with Sunday staying the same.
"There's plenty of games and innings to be had out here," said Danks, whose next start comes Thursday, most likely at home against Seattle as the White Sox are slated for split-squad action. "You're working on throwing pitches in to your own team, there's that little doubt in the back of your head you don't want to hit them.
"If it's the other team, you don't really care that much, or any at all. It will be all right. I'll be back out there in five days."
Scott Merkin is a reporter for MLB.com. Read his blog, Merk's Works, and follow him on Twitter @scottmerkin. This story was not subject to the approval of Major League Baseball or its clubs.