Sale not 'as jittery as normal' in spring debut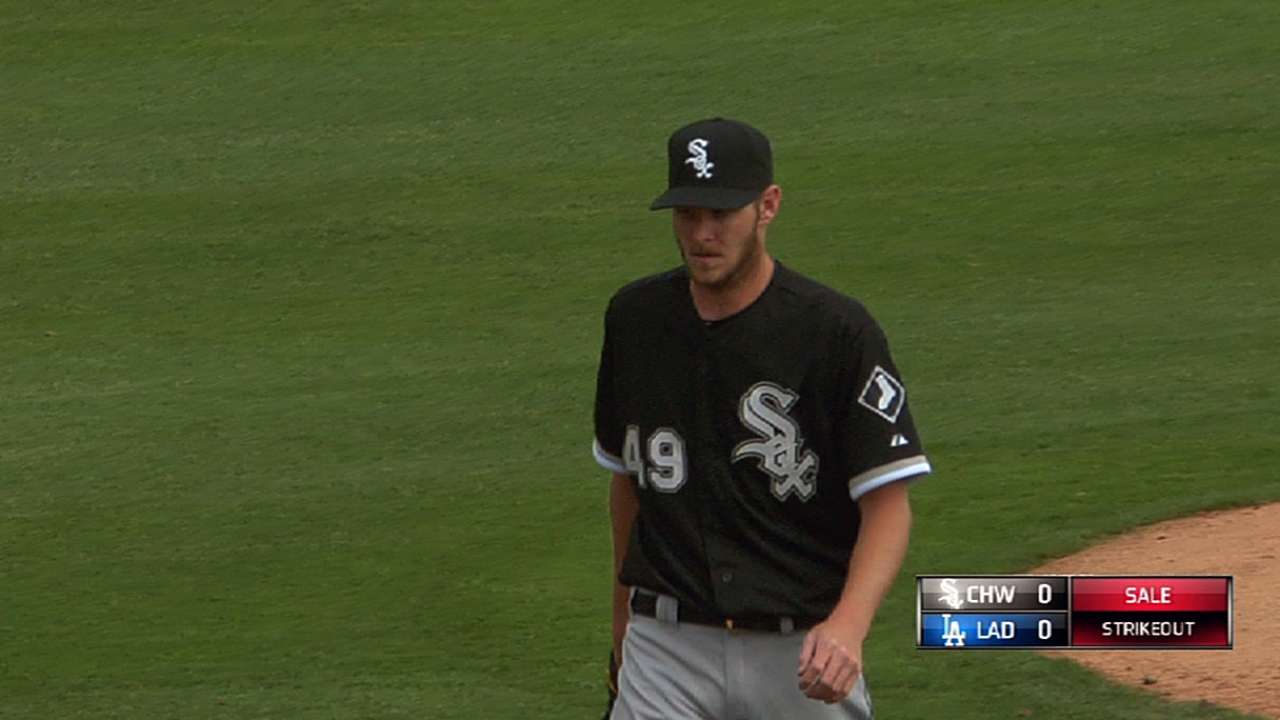 GLENDALE, Ariz. -- The focus for Chris Sale's 2014 Cactus League debut was simple: fastball location and the changeup.
Throwing just one slider and not even for a strike, Sale still cruised through 2 2/3 scoreless innings in a 5-0 loss to the Dodgers. Sale fanned Chone Figgins, Hanley Ramirez, Drew Butera and Alex Guerrero before exiting in the third after throwing 26 of his 42 pitches for strikes. Adrian Gonzalez' leadoff double in the second stood as the only baserunner against Sale.
"Just getting a feel for those. Pitching to both sides of the plate and getting a little bit of competition in and getting the juices flowing a little bit," said Sale of his start. "It felt good. I felt like I wasn't quite as jittery as normal.
"I just tried to stay as calm as I could and not overthrow. Not try to make anything too nasty and that kind of stuff. Just the normal going out there. Just locating and getting a feel for my changeup and compete a little bit."
Sale plans to build up the slider during his upcoming bullpen session and throw more in his next start Wednesday against the Padres.
Scott Merkin is a reporter for MLB.com. Read his blog, Merk's Works, and follow him on Twitter @scottmerkin. This story was not subject to the approval of Major League Baseball or its clubs.