White Sox look to maximize use of Draft funds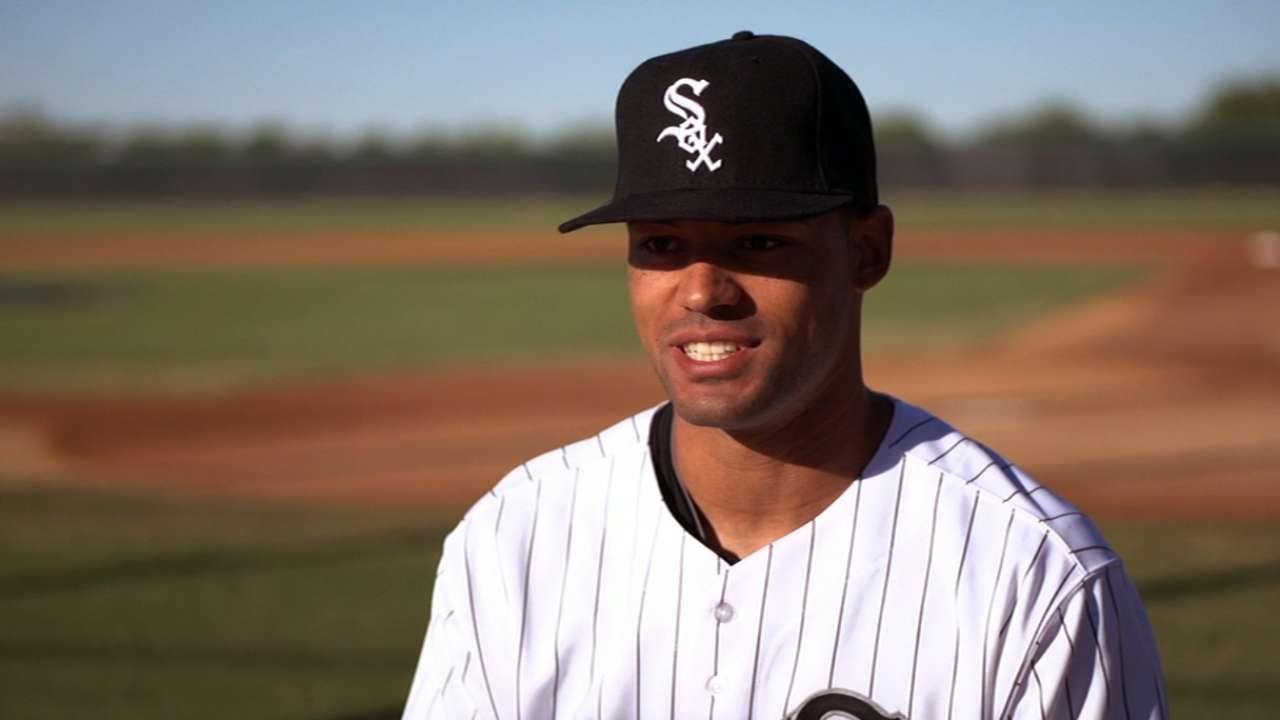 GLENDALE, Ariz. -- In the 2011 First-Year Player Draft, outfielder Keenyn Walker was the White Sox first selection at No. 47 overall.
During the 2014 Draft, the White Sox have two picks prior to that No. 47 selection. They put quite a bit of time and energy into the Walker pick, so it only makes sense that their No. 3 and No. 44 overall picks this year receive even more of a commitment.
"We are now going to have two guys who conceivably are equal or better talent than what we could get at that position a few years ago. We take it very seriously," general manager Rick Hahn said. "We are going to spend somewhere around $10 million on this Draft.
"So, obviously, you want to make sure you are seeing the right guys. You want to make sure you are using that pool, allocating and deploying it to the best of our ability to get as many impact guys as we can."
This year's Draft preparation actually began just a few days after the 2013 Draft, which received high marks, with players such as Tim Anderson, Tyler Danish, Jacob May and Trey Michalczewski. The White Sox also picked up right-handed hurler Brad Goldberg in the 10th round, and as Hahn mentioned, there's already some buzz about him going around.
It's standard operating procedure for the White Sox to have scouts across the country researching amateur talent, including the Florida St./Yankees exhibition game earlier this week. Hahn was in Surprise this past weekend studying quality players at tournaments.
That research from Hahn, executive vice president Ken Williams, assistant general manager Buddy Bell and director of amateur scouting Doug Laumann becomes even more important with the money expected to be allocated.
"You kind of need to put the top three or four guys in order and then go from there for the first pick," Hahn said. "But this is an important Draft because of not only the high first-round pick, but the magnitude of the pool that perhaps allows you to do things later in the Draft if guys slip, as well as the ability to pick at the top of each round. It minimizes your chances for getting cherry-picked.
"Until you get extremely deep in the Draft and you are more worried about depth, we are always trying to find guys who have that upside you can potentially tap into and turn into impact guys. None of the pre-depth picks are made without the expectations that we can [find] something in this guy and he can help us."
Scott Merkin is a reporter for MLB.com. Read his blog, Merk's Works, and follow him on Twitter @scottmerkin. This story was not subject to the approval of Major League Baseball or its clubs.