Avisail to get look as No. 2 hitter in lineup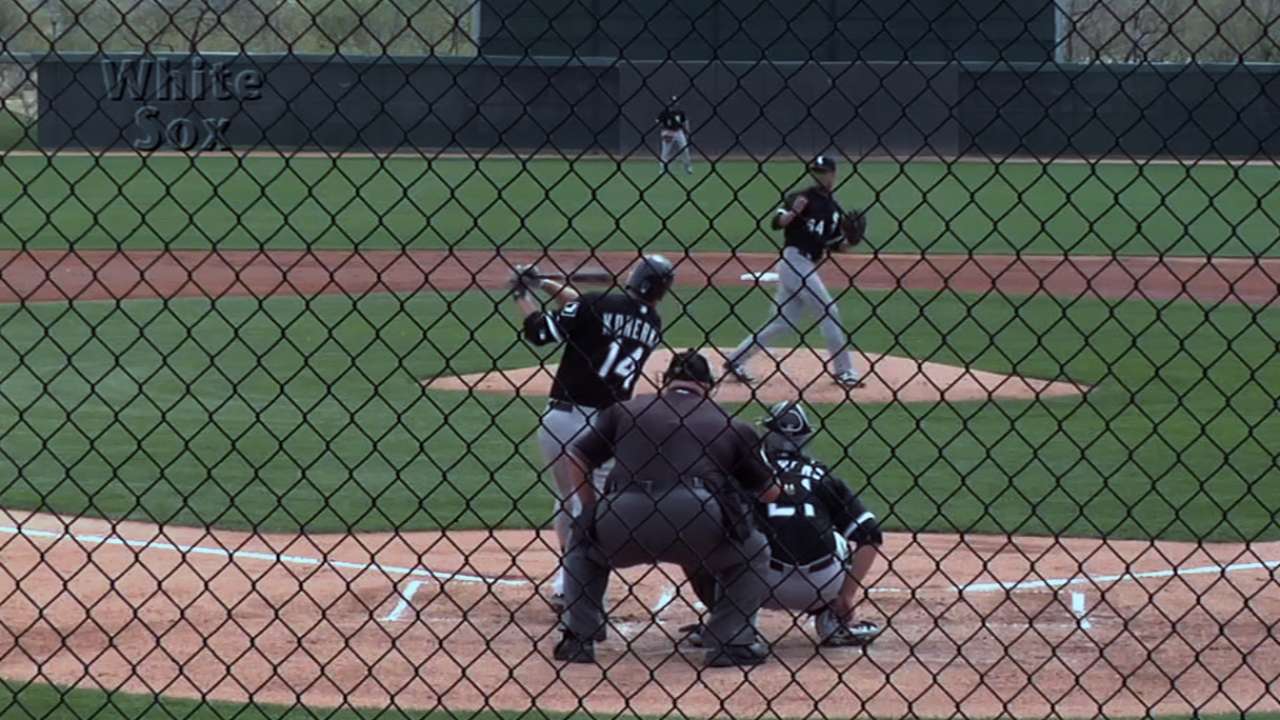 GLENDALE, Ariz. -- At 6-foot-4, 240 pounds, White Sox outfielder Avisail García doesn't exactly have the traditional look of a two-hole hitter. But when the topic of potential lineups came up Thursday, manager Robin Ventura talked about the intriguing possibility of Garcia hitting second.
"I think there's really an opportunity for him if we want to bat him second, he has that kind of approach at the plate, he does have some speed that we can utilize there," Ventura said. "When you look at it, you like what you see when you see him in there. It might happen."
Acquired from the Tigers last season, García hit .304 with five homers and 21 RBIs over 42 games for the White Sox. In the club's intrasquad game on Wednesday, the 22-year-old hit third and smacked a home run to center.
In 95 career Major League games, spanning parts of two seasons, García has never been penciled in second in the starting lineup. The majority of his at-bats have come in the six-hole, where he has appeared 39 times. García does have 78 Minor League steals to his name in six seasons.
"They'll be a lot of different lineups down here [in Spring Training]," Ventura said. "We're going to need to mix and match to give guys an opportunity and see what happens."
Tyler Emerick is an associate reporter for MLB.com. This story was not subject to the approval of Major League Baseball or its clubs.