White Sox claim prospect Cleto, designate Elmore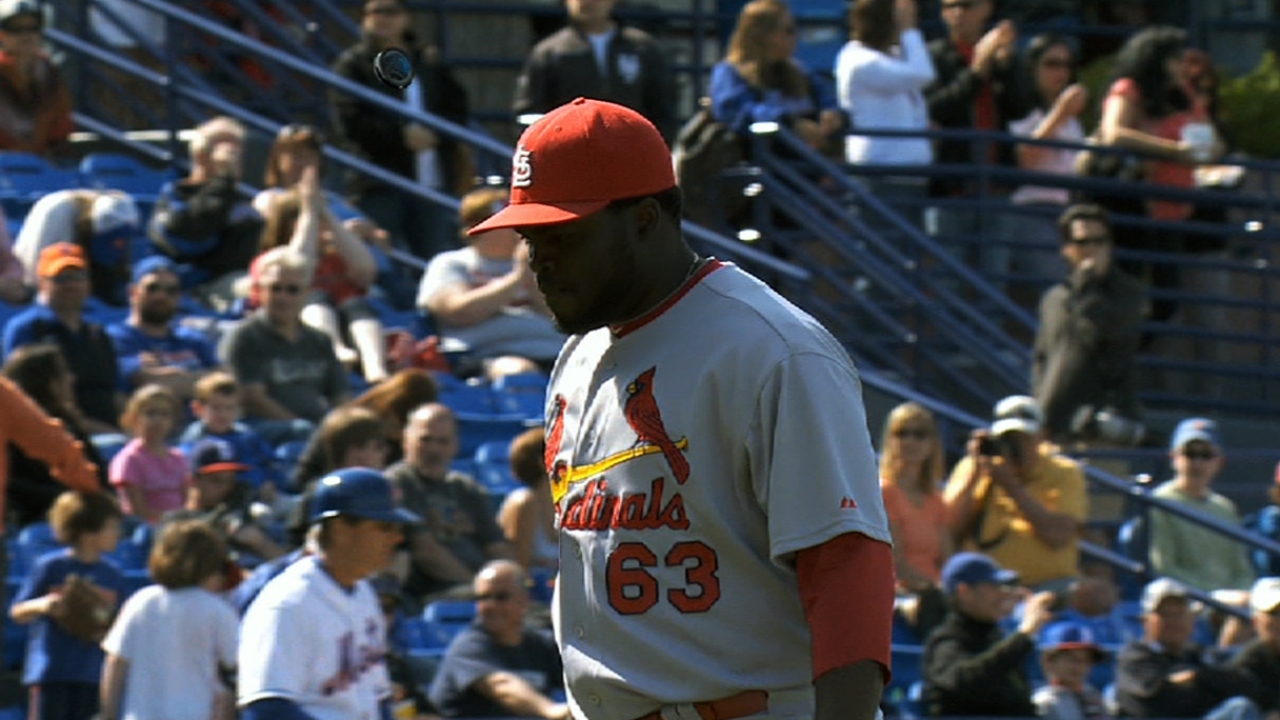 GLENDALE, Ariz. -- The White Sox took a flier on a flame-throwing right-hander Wednesday when they claimed Maikel Cleto off waivers from the Royals. To make room on the 40-man roster, Chicago designated infielder Jake Elmore for assignment.
Cleto went 3-5 with a 5.52 ERA and 89 strikeouts in 35 games (10 starts) last season between the Cardinals' and Royals' Triple-A affiliates. The 24-year-old has appeared in 13 Major League games over three seasons, striking out 26 batters in 15 2/3 innings but allowing 18 runs.
Although his fastball can be overpowering in the upper-90s, command -- 7.3 walks per nine innings last year -- has been a big issue for Cleto.
"He's got a big arm, he can touch triple-digits, he can flash a plus-slider, but it's a bit of a project," White Sox general manager Rick Hahn said. "He's a little inconsistent with his delivery. At times he doesn't quite know where it's going. But our coaches have a pretty good track record of helping guys, so why not bring in another big arm at low cost and see what we can figure out over the next four or five weeks?"
Asked where he thinks Cleto will end up going when camp breaks, Hahn said, "We'll see how it plays out."
Last June while playing for the Cardinals' Triple-A team in Memphis, Cleto was part of a bench-clearing brawl after hitting a batter with a pitch earlier in the game. The White Sox, though, don't seem to believe there are any character issues.
"Our guys do a pretty good job on background, so we tend to make our own judgments," Hahn said. "You don't know about a guy's makeup for sure until you have him, until you're with him day in and day out."
Elmore, whom the White Sox claimed off waivers from the Astros last November, will likely be traded in the coming days.
"We're at a point right now where we're blessed with a little bit of middle-infield depth, so Jake unfortunately got squeezed out," Hahn said. "They'll be some interest in him and we'll probably be able to swing a small deal in the next couple of days. He's a good kid, high energy, but with our depth, he got squeezed out."
Tyler Emerick is an associate reporter for MLB.com. This story was not subject to the approval of Major League Baseball or its clubs.