With time to spare, injured Jones opts to rest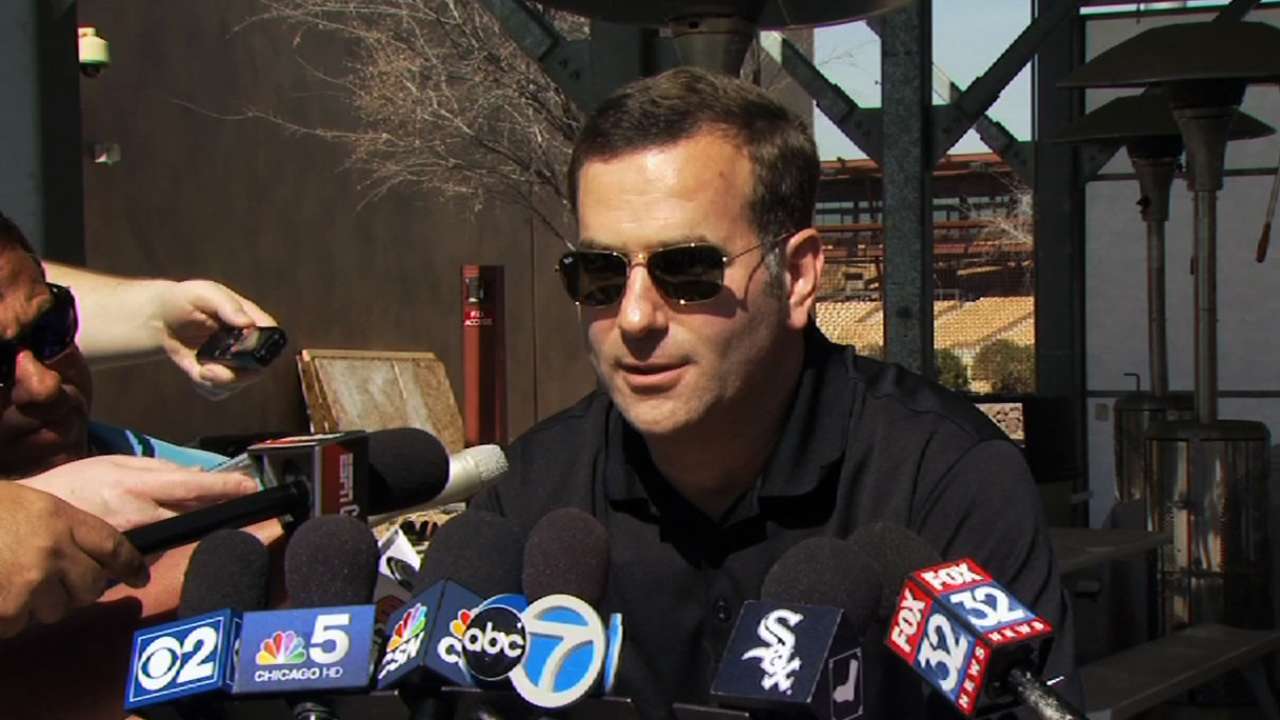 GLENDALE, Ariz. -- If Nate Jones had sustained his current moderate left glute strain during the regular season, the White Sox right-handed reliever would still be available to pitch.
Jones and the White Sox understand, though, that the 28-year-old is just two days into Spring Training and that there would be little reason to push him and possibly turn a minor malady into something major. So Jones will stay away from activity for three or four days to let the problem quiet down.
There did not seem to be a hint of concern coming from Jones on Sunday morning when he spoke with the media.
"To tell you the truth, whatever side it had been on, it's probably not that big of a deal," Jones said. "We're just trying to get ahead of it early before it becomes something bigger.
"Just some discomfort, and we've got time here in Spring Training to get rid of it. So let it calm down and see what happens."
Jones noticed the issue, which he felt when he was throwing, about 10 days ago. He could throw through it but alerted White Sox head athletic trainer Herm Schneider to the discomfort on Friday.
Although Jones is considered the early frontrunner to assume the White Sox closer's role, he said he did not consider staying quiet and pitching with the pain.
"It's Spring Training, so we've got time to fix it and let it calm down, let it settle down," Jones said. "Once I get back out there, I'm still going to compete and attack and go after that job just like everybody else."
Treatment from Schneider and assistant athletic trainer Brian Ball stands as the big daily focus for Jones in Arizona. He believes the middle of next week is a reasonable target for a return to throwing.
"I believe it's nothing big," Jones said. "Just staying ahead of it, let it calm down."
Scott Merkin is a reporter for MLB.com. Read his blog, Merk's Works, and follow him on Twitter @scottmerkin. This story was not subject to the approval of Major League Baseball or its clubs.