Hahn prioritizing Draft above free agency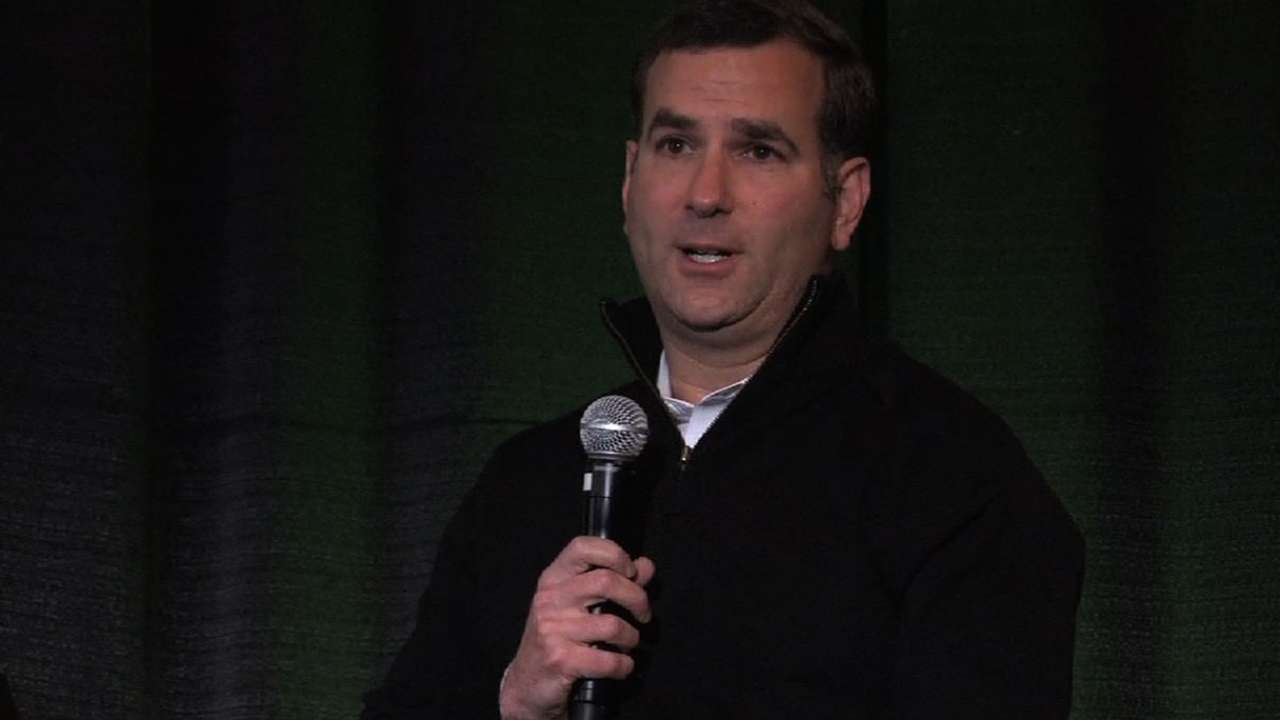 GLENDALE, Ariz. -- The White Sox acquired third baseman Conor Gillaspie from the Giants during the second week of Spring Training last year, so it is not unusual for general manager Rick Hahn to start working the phones early. But the first day of camp, or even the first week, might qualify as a bit too soon to expect any sort of moves.
"We've had some exchanges going back to the last 10 days or two weeks," Hahn said. "But they were a lot more about, 'Let's get to camp and see how everyone is doing. See where we are at and sort of re-evaluate.'"
Hahn acknowledged the Gillaspie trade but described its timing as an anomaly. As for the White Sox pursuit of remaining free agents, possibly including another starter for the back end of the rotation, Hahn was not about to violate any Major League Baseball rules and address the topic. But judging by Hahn's statement on the record, the White Sox will not be adding any free agents that cost them a Draft pick, even with their first-round selection protected.
"I will say that we are certainly looking forward to having the size of the Draft pool we have right now," Hahn said. "That is part of what we are trying to do, one of the silver linings of an extremely disappointing season. It's the opportunity it provides you to flex some financial might in the Draft, and that's something we fully intend to do.
"Ideally, you show up in camp with plans A through D just in case something goes wrong, which inevitably it will somewhere. You just don't know where. So we feel like we protected ourselves in a fair number of areas with some backup plans, and some others we'll continue to look for some depth if the need arises."
Scott Merkin is a reporter for MLB.com. Read his blog, Merk's Works, and follow him on Twitter @scottmerkin. This story was not subject to the approval of Major League Baseball or its clubs.