Cooper guiding pitchers ahead of spring camp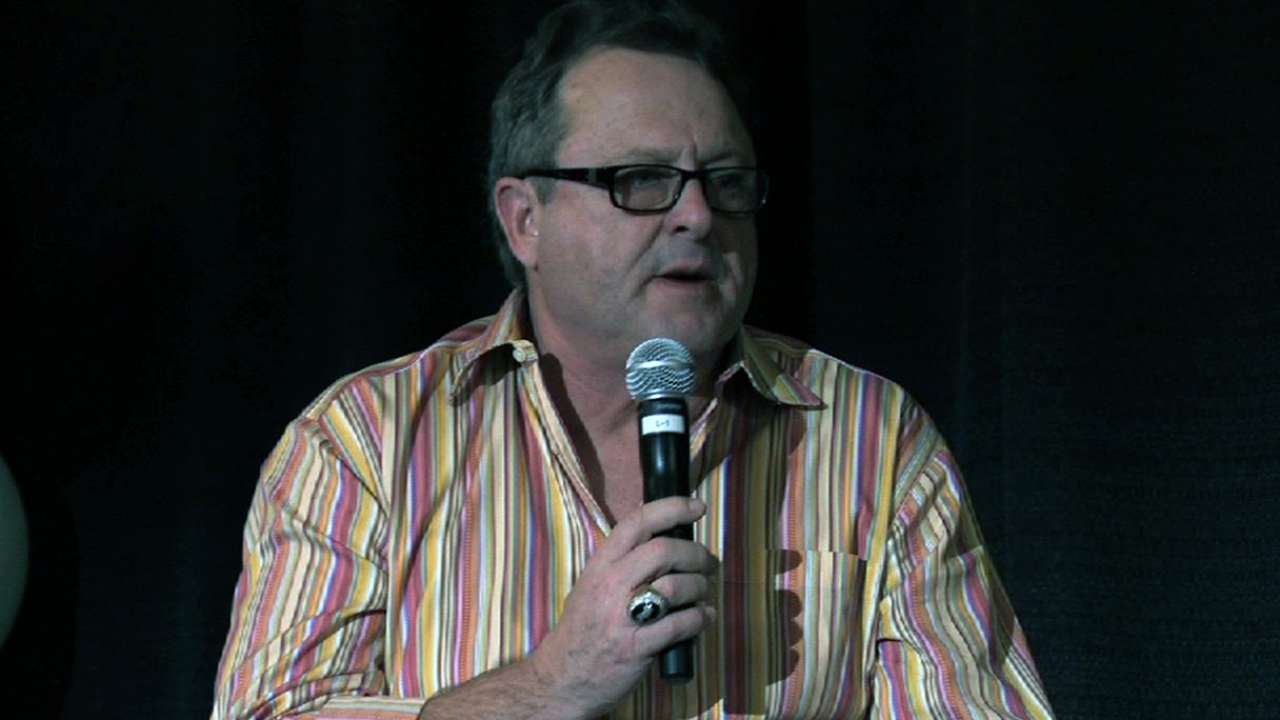 CHICAGO -- White Sox pitchers already have heard from pitching coach Don Cooper, with targeted areas to improve in 2014 for each one. In fact, Cooper views himself as sort of an air traffic controller of his staff.
"Trying to guide them in for when we land in Arizona," said Cooper following his Sunday SoxFest seminar. "We're always searching for the edge. How can we help each individual guy continue the process and get to be as good as he can be?
"That might be something as minute as first-pitch strikes. … It could be anything. We're always throwing challenges out to each guy. This is where we need to get better work. Then we're rolling up the sleeves and get together to try and improve those areas in hopes that we have the best seasons we've ever had out of this guy."
By Feb. 15, when White Sox pitchers and catchers report, Cooper will sit down with every individual pitcher to discuss what he did well and what he needs to start focusing on more.
"I'm talking to probably a dozen kids right now," Cooper said. "Where they're at, what they're doing, what they should be working on as far as pitches and stuff and getting ready.
"Hopefully we'll be ready to hit the ground running when we get to Arizona. But it's the conversations that kind of get me psyched because I can sense in their voice and how they're talking that they're psyched."
Scott Merkin is a reporter for MLB.com. Read his blog, Merk's Works, and follow him on Twitter @scottmerkin. This story was not subject to the approval of Major League Baseball or its clubs.