White Sox know they'll land talent at No. 3 in Draft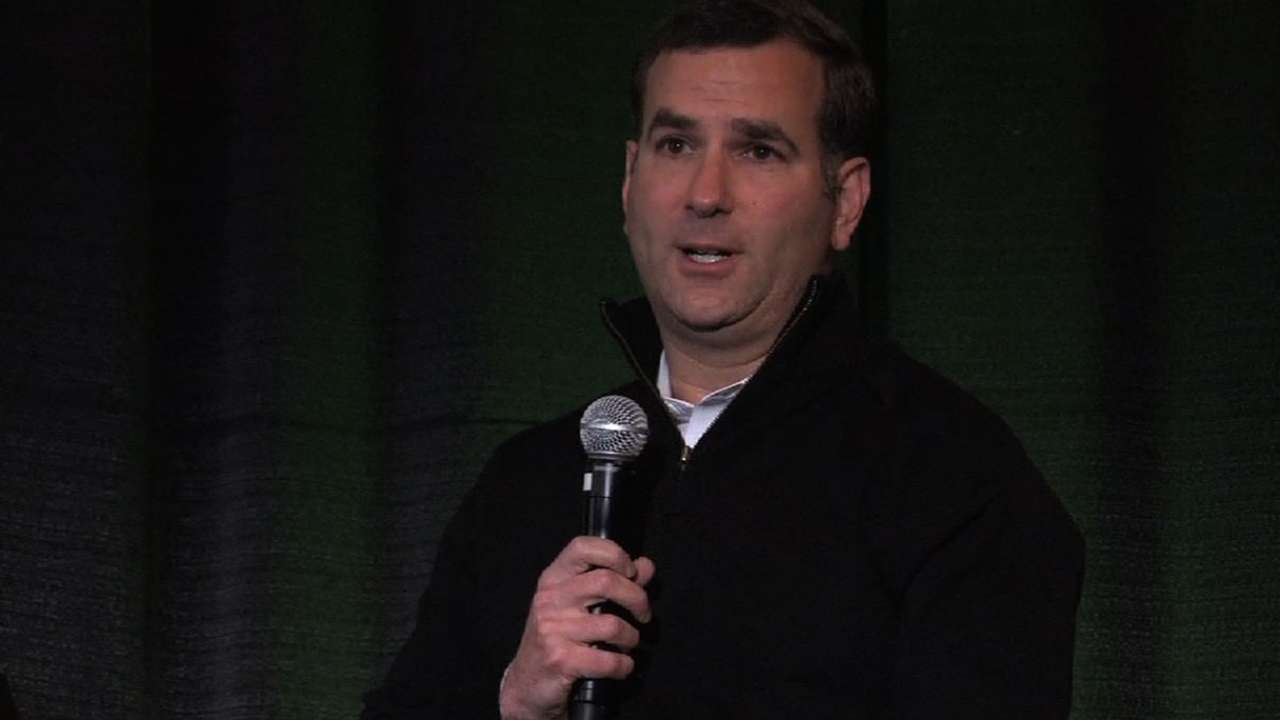 CHICAGO -- With the third pick in the 2014 First-Year Player Draft, the White Sox probably can't miss on finding a can't-miss prospect.
They better not miss with one of the few benefits to come from the 2013 debacle.
"It is [important], but essentially it might be easier because the first five players of the Draft, normally you're going to get a good player," said White Sox assistant general manager Buddy Bell of their lofty selection. "You can miss, obviously.
"You still have to do your due diligence, but we're going to get a good player. We're going to see a lot of guys. A lot of guys are going to see these players. Hopefully we see them on a good day to give us some options."
There's a greater ease to picking at three because the talent field can be narrowed down and a greater guess can be made as to who will go in the two prior picks as opposed to picking 18 or 21 or even lower. White Sox director of amateur scouting Doug Laumann and assistant scouting director Nick Hostetler already have met face-to-face with left-handed pitcher Carlos Rodon, right-handed pitcher Jeff Hoffman and shortstop Trea Turner.
Meetings with right-handed pitchers Tyler Kolek and Tyler Beede and shortstop Jacob Gatewood are on the schedule. Rodon appears to be the clear-cut No. 1 pick for the Astros, and Laumann stated Sunday at SoxFest that he doesn't see Rodon slipping to No. 3.
"If he does, it would probably be under the circumstance that would probably make us question why he went there as well," said Laumann of Rodon. "Then again, there's a lot of baseball between now and then, so who knows?"
Picking someone like Chris Sale at No. 3, meaning a player who could help the White Sox in that same season, doesn't seem to be extremely likely. But Laumann believes the player picked could help soon.
"Certainly if it's a college guy, that's a distinct possibility. If it's a high school guy, we'll probably be sure that we're cautious," Laumann said. "To think there would be another repeat of what happened with Chris Sale or something like that, I think that was an aberration.
"That was kind of the perfect storm that year. If it's a college guy, he certainly fits in with this young core we have that are Double- and Triple-A and young guys in the big leagues that will fit in the next couple of years."
Scott Merkin is a reporter for MLB.com. Read his blog, Merk's Works, and follow him on Twitter @scottmerkin. This story was not subject to the approval of Major League Baseball or its clubs.