White Sox take stand against bullying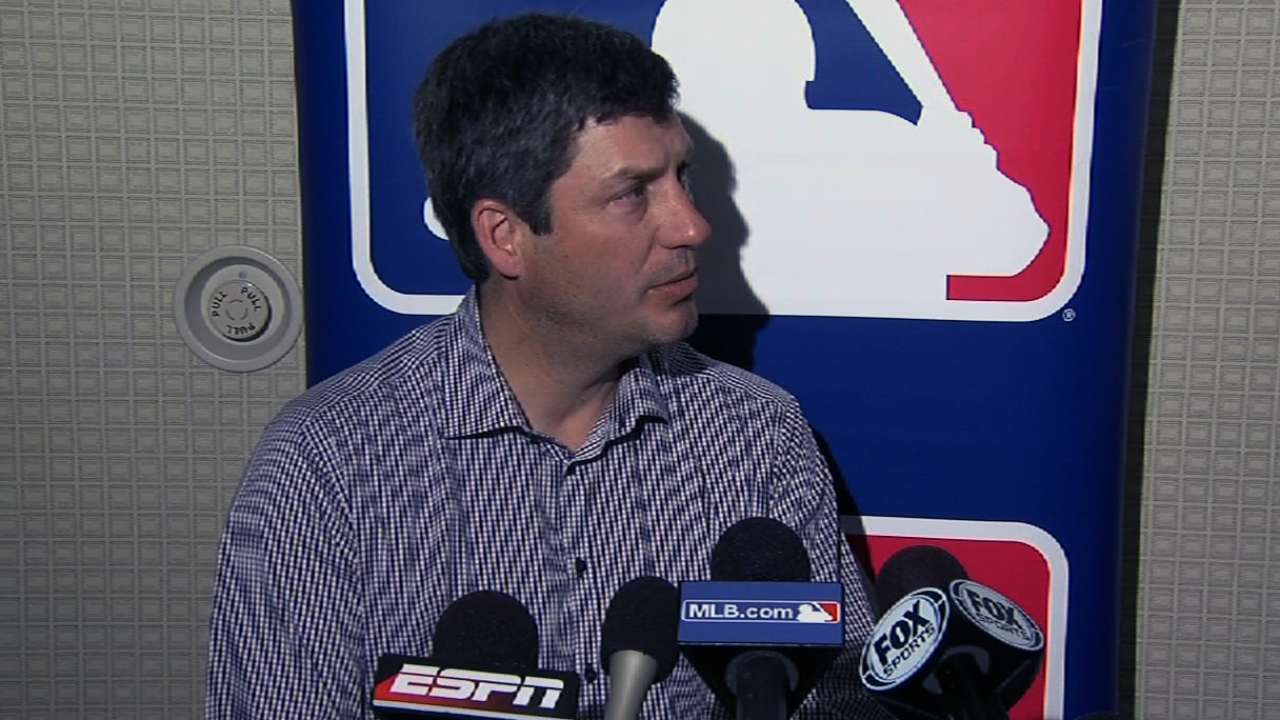 CHICAGO -- Manager Robin Ventura and second baseman Gordon Beckham visited McClellan Elementary School, located just a long fly ball or two from U.S. Cellular Field, on Wednesday as part of the Working in the Schools program. Beckham read an anti-bullying themed book to students, while White Sox mascot Southpaw, who received a rousing reception from the students, acted out the story.
Ventura led the students in an anti-bullying pledge, and then Ventura and Beckham answered numerous questions. The children's subjects ranged from the anti-bullying topic to inquiry about their respective careers.
"To do it at a school so close to the stadium, it's special," Ventura said.
"Any time you're dealing with kids, you're molding young minds. I think that's important," Beckham said. "It was fun to come over here with Robin and do it. It's always good to come back and meet with kids, be an influence on them and be a positive influence on their lives. That's important for Robin and me so it's good to be here."
Approximately 30 White Sox front office employees volunteer each week with the WITS program at McClellan Elementary School. This event preceded SoxFest 2014, which begins Friday at the Palmer House Hilton.
Scott Merkin is a reporter for MLB.com. Read his blog, Merk's Works, and follow him on Twitter @scottmerkin. This story was not subject to the approval of Major League Baseball or its clubs.