Younger brother Jordan joins John Danks on White Sox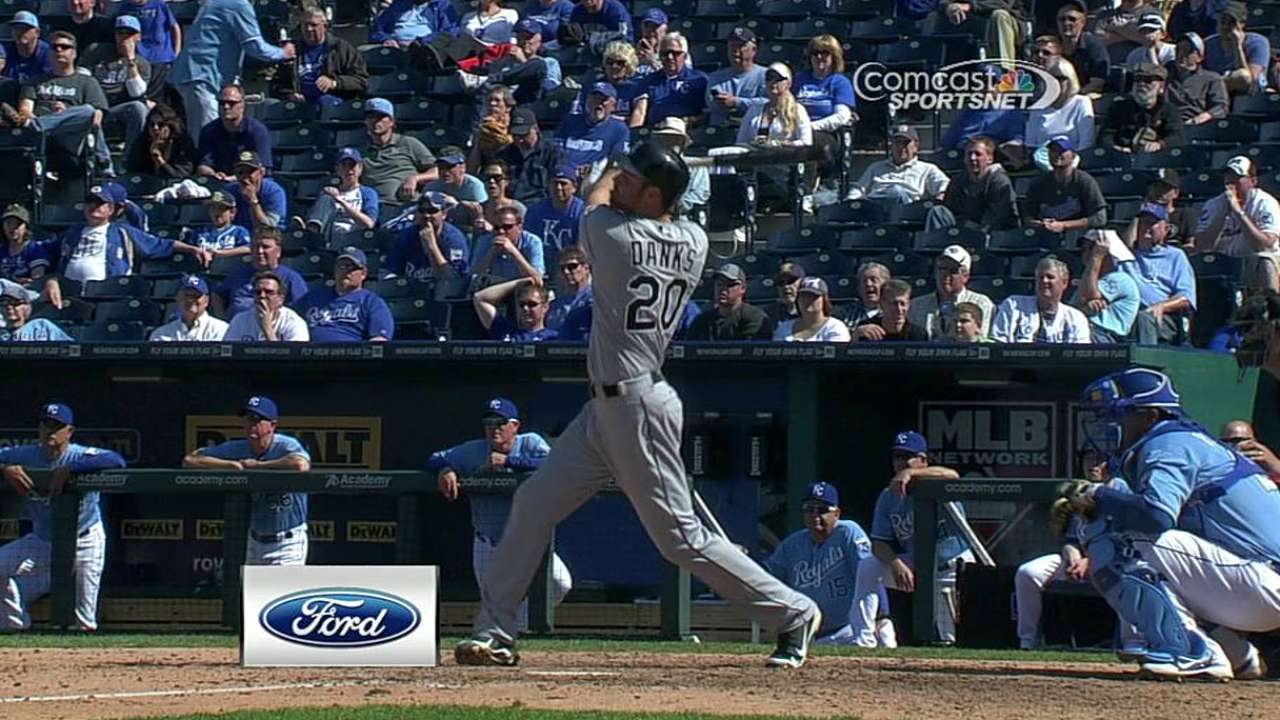 OAKLAND -- John Danks and his younger brother, Jordan, have been on the same baseball team before: during high school in Austin, Texas; during Spring Training; at Triple-A Charlotte last month; and on Sunday, on the active Chicago White Sox roster together for the first time ever.
Jordan Danks, 26, got word Saturday that he was being recalled from Charlotte following Dewayne Wise's placement on the DL.
"I found out, then two seconds later I got a text from my mother," Jordan Danks said. "I'm like, 'How did you find out before me? How do you even know this? You might as well be my agent.'"
Jordan Danks played for the big league club before, but John, 28, was inactive because of an injury. On Sunday, Jordan was starting at center field and batting seventh in the lineup. On Monday against the Mariners, John is scheduled to make his third start of the season after being activated from the DL.
"He's a great defender," manager Robin Ventura said of Jordan. "He's made a lot of improvements ever since we had him in Spring Training, even last year to this year. Offensively, he's been doing fine. He has some speed. He's just one of those, you trust him out there and see what you get."
Jordan aims to take advantage of the chance to move the story from being John Danks' brother to being a solid big league player, too.
"Whenever you get the opportunity, you've got to show them what you got," Jordan said. "That's sort of how you make a name for yourself."
Even though he had his own locker, Jordan sat in John's before his big brother arrived to the clubhouse Sunday. The siblings are a day away from possibly being on the field at the same time, and they are enjoying these moments.
"You've got to remind yourself not to take it for granted," John said. "It really is special."
Willie Bans is a contributor to MLB.com. This story was not subject to the approval of Major League Baseball or its clubs.