Konerko likely out Sunday to rest stiff neck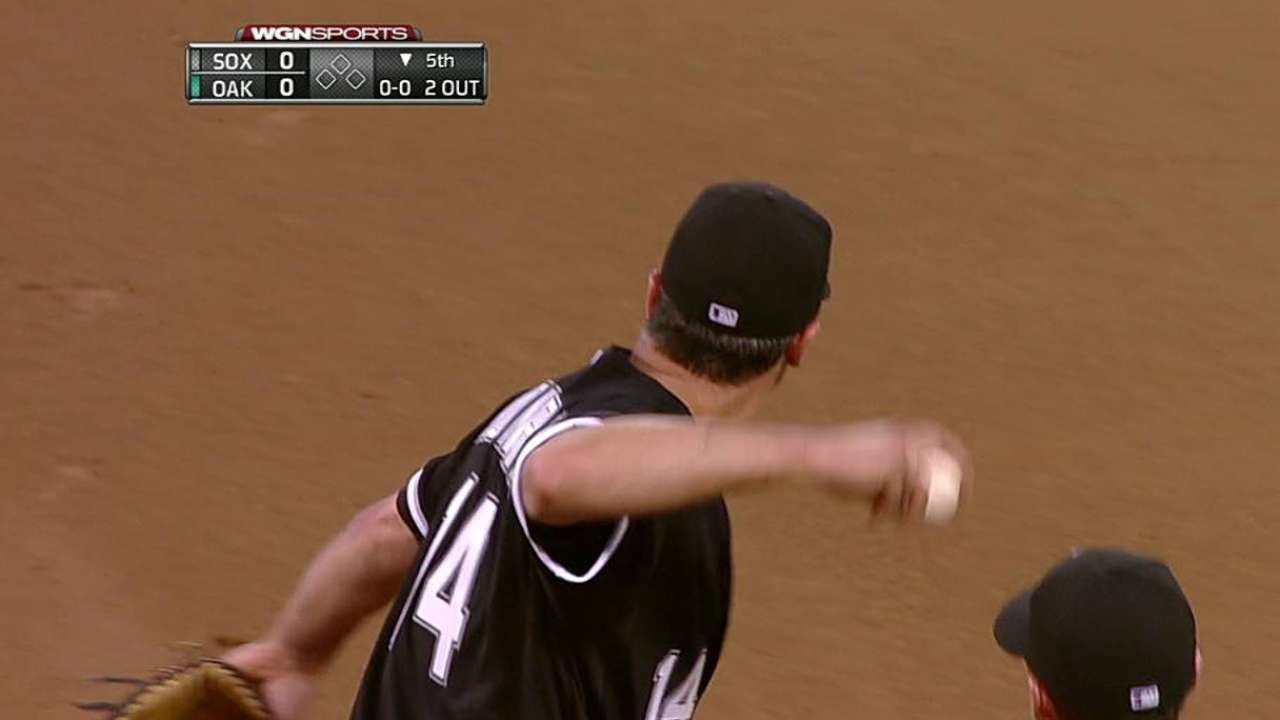 OAKLAND -- Designated hitter Paul Konerko woke up Saturday with a stiff neck and it only got worse as the day progressed.
He went 0-for-2 with two strikeouts before giving way to pinch-hitter Casper Wells in the sixth inning.
Konerko said the area around his lower right neck and trapezoid "bunched up" too much for him to keep his hands on the bat on a down-and-away pitch or turn on a fastball down the middle.
White Sox manager Robin Ventura said Konerko will likely rest for Sunday's series finale against the Oakland A's.
Konerko said he has had neck problems before in his career and that he decided to err on the side of caution Saturday.
"I've played enough to know that if you go out there all the time, you hold your breath and you have good games, you have bad games, whatever," he said. "Sometimes you know it's not pain or anything, it's about restriction. What you can get to, what you can't get to."
Willie Bans is a contributor to MLB.com. This story was not subject to the approval of Major League Baseball or its clubs.