Dunn takes a mental, physical break Thursday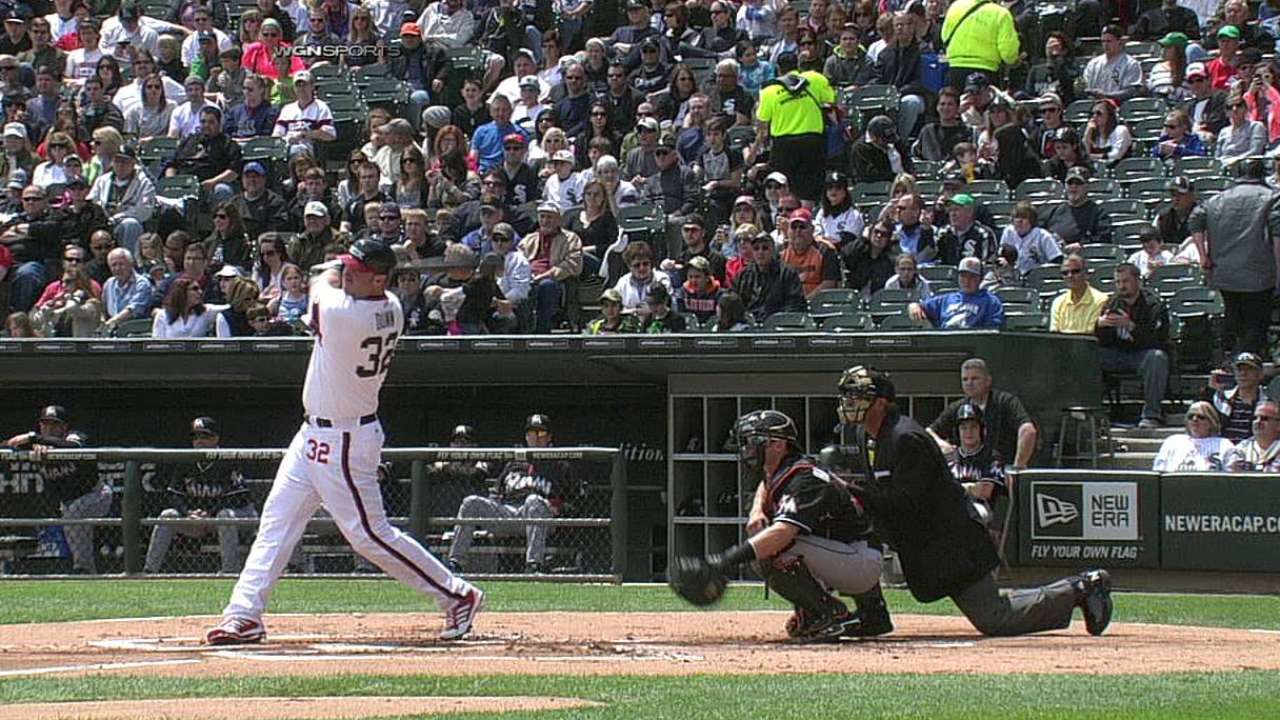 CHICAGO -- Playing through or with pain is not one of the toughest things for White Sox designated hitter Adam Dunn to handle.
Taking himself out of the lineup because of that pain? Well, that's another story.
Dunn left early from a May 18 game in Anaheim because of lower back pain and only did so because he couldn't bend down to field his position at first base. Since that day, Dunn's hot streak has turned into a 2-for-31 funk with 18 strikeouts going into Thursday afternoon's personal break against the Cubs.
It's an injury that probably caused Dunn to alter his swing or approach, to his detriment in the short term.
"You know, yeah, probably," Dunn said. "Until you get put in the situation, like the back thing, where you come out of a game and you are feeling good swinging the bat good, then we lose that game. ... That's what we do.
"Is it smart? Looking back, no. It was stupid. But I can't. I'm done trying to convince myself that I could lay low and pull myself and sit down. I can't do it."
In Wednesday's loss, the good news for Dunn was that he went to a full count in his first three at-bats and then hit a sacrifice fly in the fourth. The bad news is that the result of those first three at-bats were strikeouts.
"That first at-bat, I swung at a stupid pitch 3-2," Dunn said. "The rest of them, they made good pitches, and when you are going bad, they make really good pitches.
"Hopefully, sitting out today, just kind of, I'm not even going to pick up a bat, just relax, let everything calm down and pick it up tomorrow."
Scott Merkin is a reporter for MLB.com. Read his blog, Merk's Works, and follow him on Twitter @scottmerkin. This story was not subject to the approval of Major League Baseball or its clubs.