De Aza working on solution to reduce strikeouts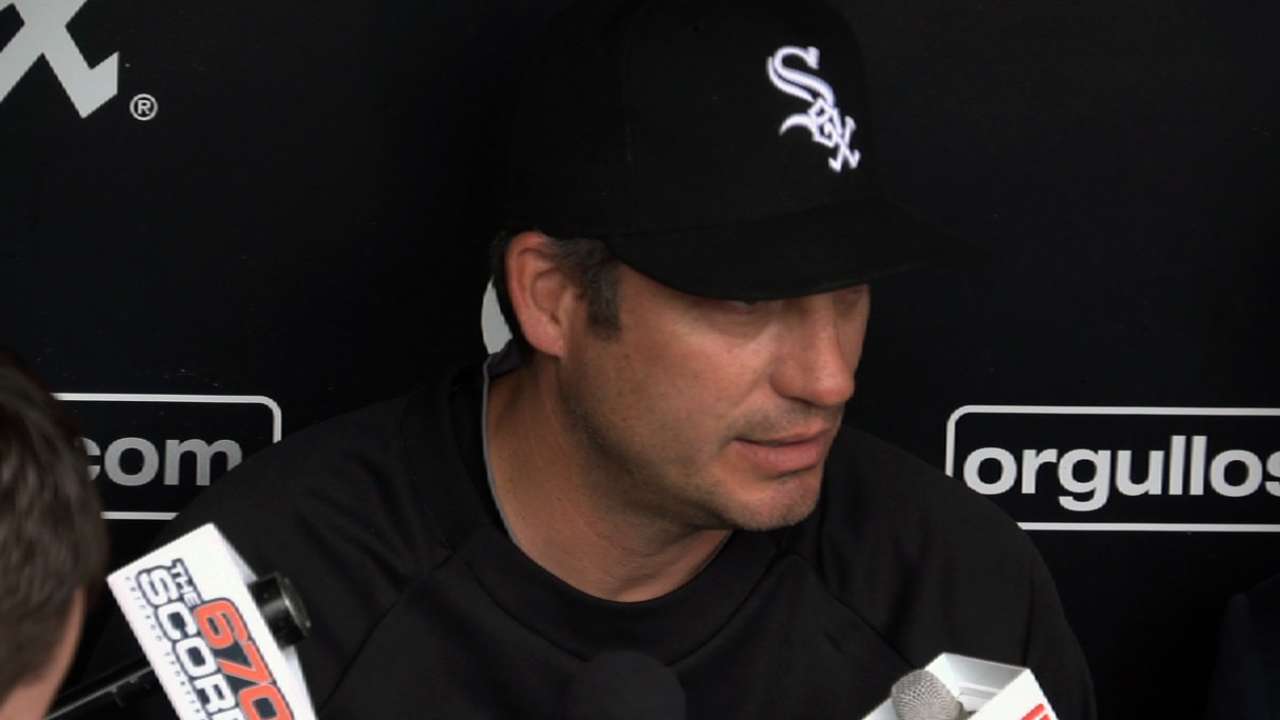 CHICAGO -- White Sox center fielder Alejandro De Aza is the Major League leader for strikeouts among all leadoff hitters this season. The next player close to De Aza's 54 punchouts at the top of the order, heading into Tuesday's action, is Pittsburgh leadoff man Starling Marte, with 48 K's.
Manager Robin Ventura said De Aza's leadoff role is safe for now, but that's also due in part to the White Sox not having a suitable replacement to hit at the top of the order. Ventura wants De Aza to focus on hitting the ball on the ground rather than swinging for the fences, despite the center fielder's seven home runs on the season. Ventura said the home run swings have probably been the root cause of De Aza's struggles.
"I would like it not to be as high as it is," Ventura said. "I don't know if him having the few home runs early has led to this. He knows it needs to cut down."
De Aza said he knows how to fix his out-of-control strikeout rate, and the problem is mechanical rather than with his approach at the plate. He wouldn't reveal the specifics of what he needs to work on with his swing but said he's been working on an adjustment to find a solution.
"I try and cut that strikeout stuff because I know it doesn't help me as a person or the team either," De Aza said. "I've had this happen in the past but not as much as it's happening now. I have to do something about it."
De Aza struck out a career-high 109 times in 131 games last season in the leadoff spot. He's led off all but one game this season and is currently on pace for 190 strikeouts by season's end.
Although the sample size is limited, he has had success batting in the second and seventh spots in his career. In 25 games in the two hole, De Aza has hit .318 with a .368 on-base percentage but has also struck out 19 times. He has 15 K's in 23 games batting seventh, owning a .323 batting average and a .419 OBP.
Ethan Asofsky is an associate reporter for MLB.com. This story was not subject to the approval of Major League Baseball or its clubs.