White Sox giving Jones time to work through struggles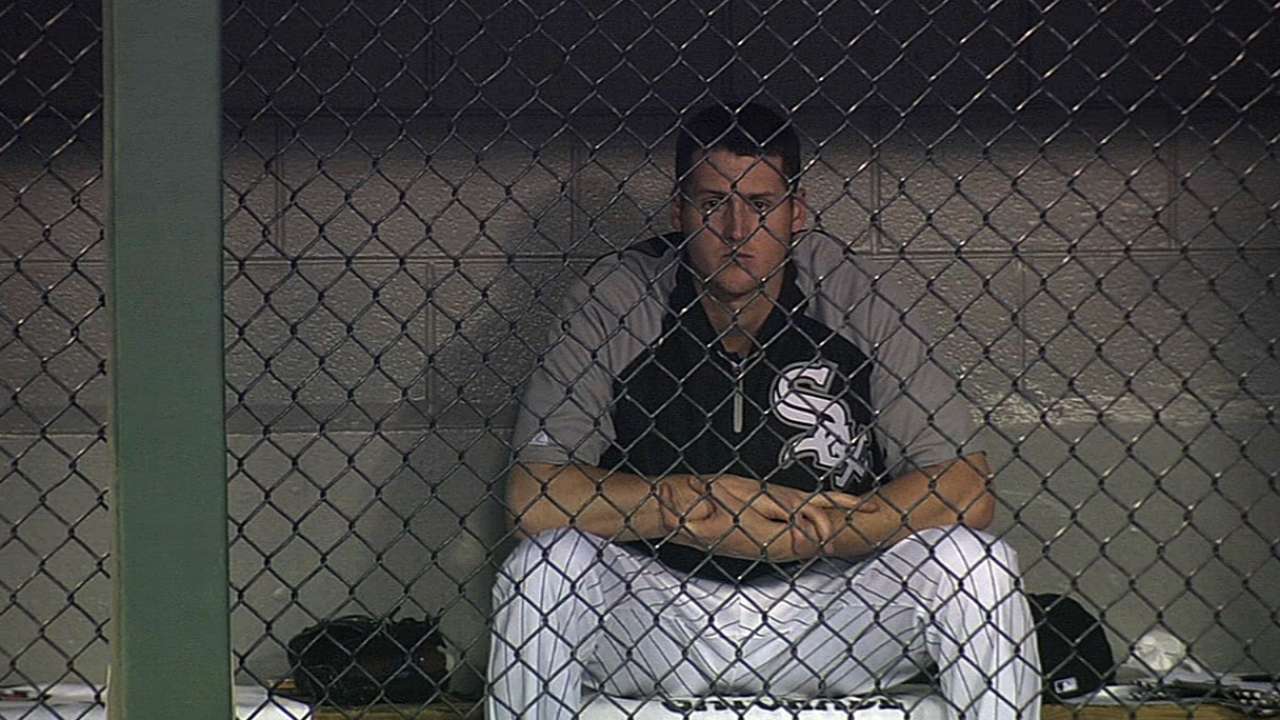 CHICAGO -- Right-hander Nate Jones hasn't had the sophomore season that the White Sox front office had hoped for.
His 8-0 record last season was the best start by a White Sox rookie reliever in franchise history and matched 1935 White Sox pitcher John Whitehead for the best overall record by a first-year pitcher, according to Elias. His eight wins were also the second most by a White Sox rookie reliever and were the most since Cy Acosta won a franchise-record 10 in 1973.
But this year, the losses seem to be piling up more frequently than wins. Entering Tuesday's game, Jones' 7.04 ERA was the worst on the team, and he still hasn't figured what's causing the control issues that've produced 12 walks and 24 hits in 23 innings of work this season.
"I feel good every time I go out there," Jones said. "It's just this year running into bad luck. Also, again, we're pitching against big league teams. They're going to hit the ball. I just have to make the adjustments, keep grinding, keep throwing strikes and keep getting after it."
Jones said the White Sox clubhouse has been encouraging through all his struggles, and pitching coach Don Cooper has stayed positive with the same approach that worked for the right-hander last year. Still, the 27-year-old is learning how to deal with failure at the Major League level and said some days are harder to take than others. Jones has worked through ruts in the Minor Leagues, but nothing to the extent of his start to this season.
"They can tell, I can tell, that I'm going through a bad time right now," Jones said. "I appreciate everything I get and don't take anything for granted, because it can be taken away from you."
White Sox manager Robin Ventura said Jones will have a chance to work out his problems in the big leagues for the near future.
"You're aware of it. You know it's there," Ventura said. "You just have to continue to have him go out there and maybe find it to get that confidence back of being able to get ahead, throwing strikes at the right times. He has that in him, we've seen it. We'll continue to work with him."
Ethan Asofsky is an associate reporter for MLB.com. This story was not subject to the approval of Major League Baseball or its clubs.