White Sox mourn passing of Dr. Yocum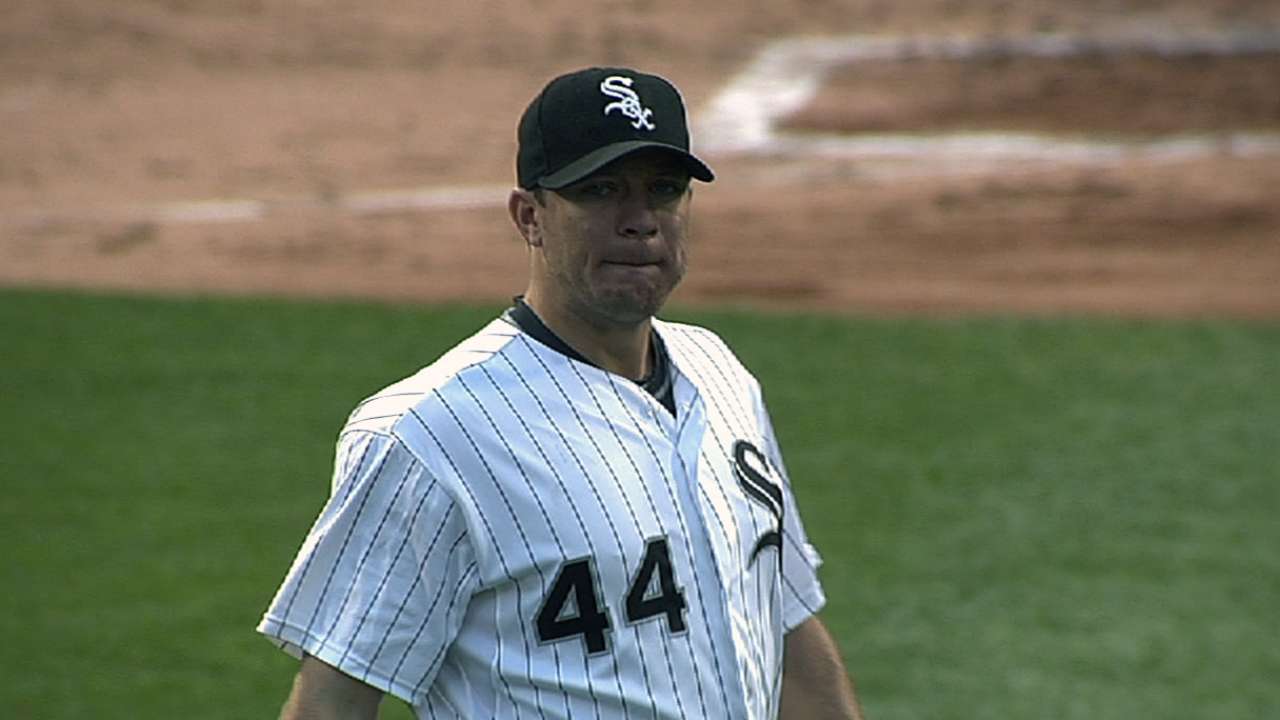 CHICAGO -- When injured Major League players needed one of the most notable sports medicine specialists on the planet, they'd visit Dr. Lewis Yocum. The 65-year-old passed away due to liver cancer on Saturday night after 36 years as the Angels' team physician.
Commissioner Bud Selig called Yocum "a giant in the field of sports medicine," and White Sox manager Robin Ventura said the super surgeon belonged in the Hall of Fame.
"He was always somebody everybody went to for one thing or another," said Ventura, who visited Yocum for a shoulder injury during his playing career. "I don't know how they do it for Hall of Fame stuff, but if you're looking at people who affected the game, he affected the game."
White Sox starter Jake Peavy visited Yocum a few times when he played with the Padres. The two formed a relationship due to Yocum's proximity to San Diego and his close relationship with baseball specialist Dr. James Andrews. Yocum and Andrews were also consulted before White Sox orthopedic surgeon Dr. Tony Romeo performed an operation on Peavy's shoulder to repair a torn lat in 2010.
Peavy heard the news on Tuesday and called it "a sad day," because of Yocum's monumental impact on the game.
"When you think about the surgeries that have been perfected and the injury-prevention programs we have in place, if it wasn't directly done by him, it was done with the research and consultation of him and Dr. Andrews and these guys, the [Dr. David] Altcheks of the world, who took [sports medicine] to the next level," Peavy said. "A great man. A very gentle man in the way he talked. I think that's what I will remember about him. He was very straightforward but very gentle in the way he went about talking to you, because he understood the situation."
Ethan Asofsky is an associate reporter for MLB.com. This story was not subject to the approval of Major League Baseball or its clubs.