Dunn welcomes role of shouldering offensive load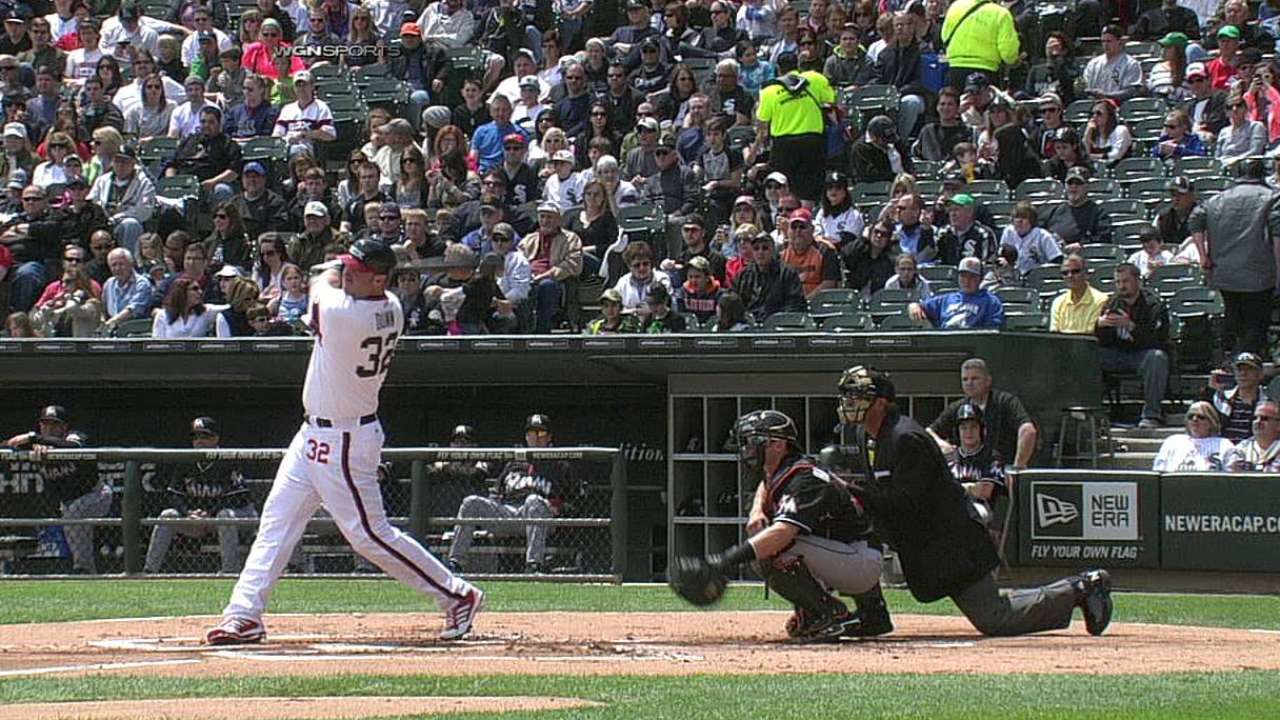 CHICAGO -- For the White Sox offense to work at its highest level, Adam Dunn has to produce in the middle of the order.
The White Sox designated hitter certainly isn't alone in these expectations, with Paul Konerko and Alex Rios also in that potent group. But Dunn is more than willing to embrace the offensive pressure being put upon his broad shoulders.
"I'll take it all. I know that if I'm swinging the bat like I'm capable of swinging it, we're going to score a lot of runs," Dunn said. "If I'm not, we probably won't score a lot of runs. But I'm fine with that."
Despite feeling great since Spring Training, Dunn got off to a miserable start, with his average sitting as low as .133 on May 13. He followed up that rough stretch with six homers and 15 RBIs in the last 12 games. Mixed into that success was an 0-for-17 funk that Dunn broke with a two-run homer in Sunday's 5-3 victory over the Marlins.
Dunn has battled back soreness since leaving a game against the Angels on May 18, and he said Monday that the problem is not great, but not terrible. He's looking to get into another hot streak to offset the problems caused by the back that interrupted a pretty good run.
"I've always been kind of a streaky guy that will be horrible for a couple weeks then have one or two months to kind of carry everything," Dunn said. "I'm kind of used to that now. I've just got to get on base more, and that's something that I'm not doing right now at all. That's something that I need to do. Other than that, I'm not too worried. We just need to get hot at the right time.
"My thing is, I get out of my game plan as far as sometimes I'll swing at pitches early in the count that I probably wouldn't normally do because I don't want to get too deep into counts. But then I get deep into counts because I swing at pitches that I normally wouldn't. You just got to stay the course and stay with my approach, quit changing it every at-bat, it seems like."
Scott Merkin is a reporter for MLB.com. Read his blog, Merk's Works, and follow him on Twitter @scottmerkin. This story was not subject to the approval of Major League Baseball or its clubs.