Gillaspie understands destruction of tornadoes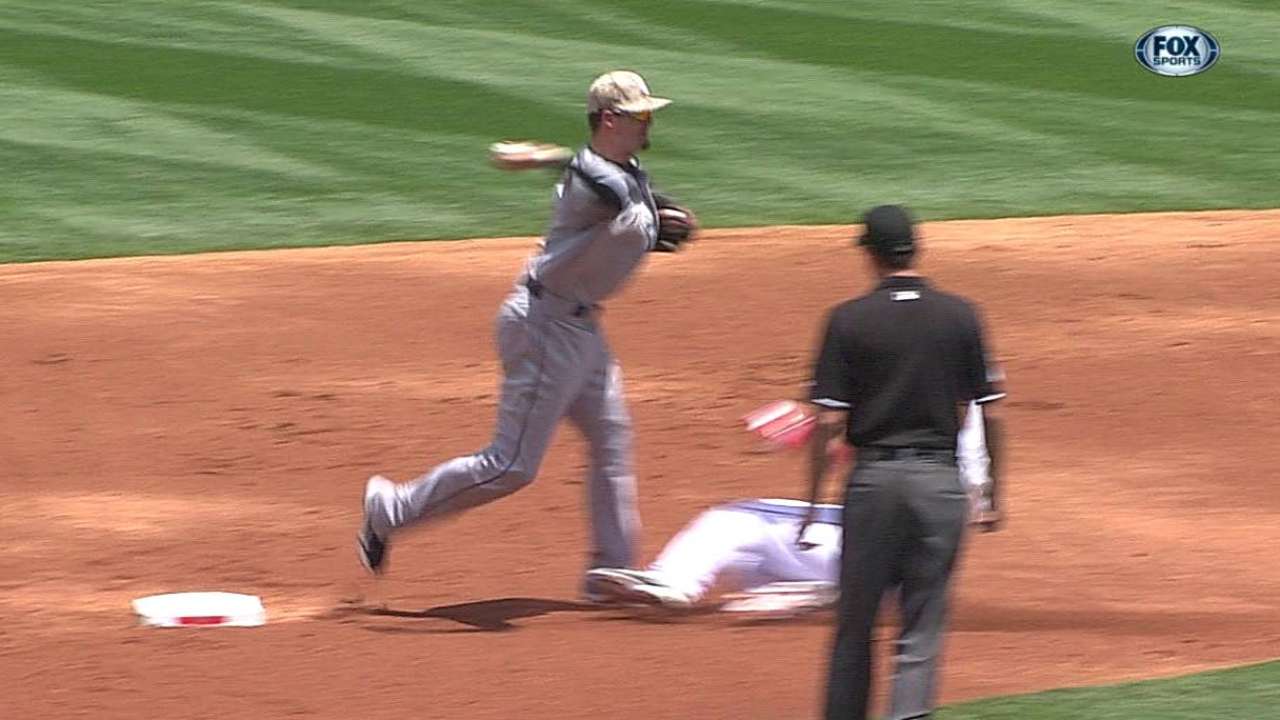 CHICAGO -- The tragic Oklahoma tornado drew the attention of White Sox infielder Conor Gillaspie because he also is an amateur storm chaser with a strong interest and knowledge of the weather. But there are former college teammates of Gillaspie at Wichita St. who live in the area of the destruction.
"I just can't get a hold of anybody because all the cellphones are down, phones are down, power's pretty much out everywhere in that area," Gillaspie said. "It's a sad day for a lot of people down there. I feel for them.
"I've been around destruction like that. This is pretty much the third or fourth year in a row that we've had a tornado of this magnitude: A couple of years ago in Alabama and Mississippi, Joplin, Missouri, and now Oklahoma again.
"It's pretty much every year in that same two or three counties down there where you see this happen. It's unfortunate but it could have been a lot worse. I know it's horrific for the people that have lost lives down there and I feel awful for them."
Gillaspie has never been part of a tornado but has followed all of the ones that have taken place over the past three or four years.
"You have plenty of warning. It obviously doesn't happen out of the clear blue," Gillaspie said. "It might seem like it does, but there's a lot of factors that play into these types of events.
"For the most part, people in that area are pretty well in tune to what's going on. There's not a whole lot of words that can describe, I'm sure, what those people saw and what they heard that day."
Scott Merkin is a reporter for MLB.com. Read his blog, Merk's Works, and follow him on Twitter @scottmerkin. This story was not subject to the approval of Major League Baseball or its clubs.