Beckham practicing between second and short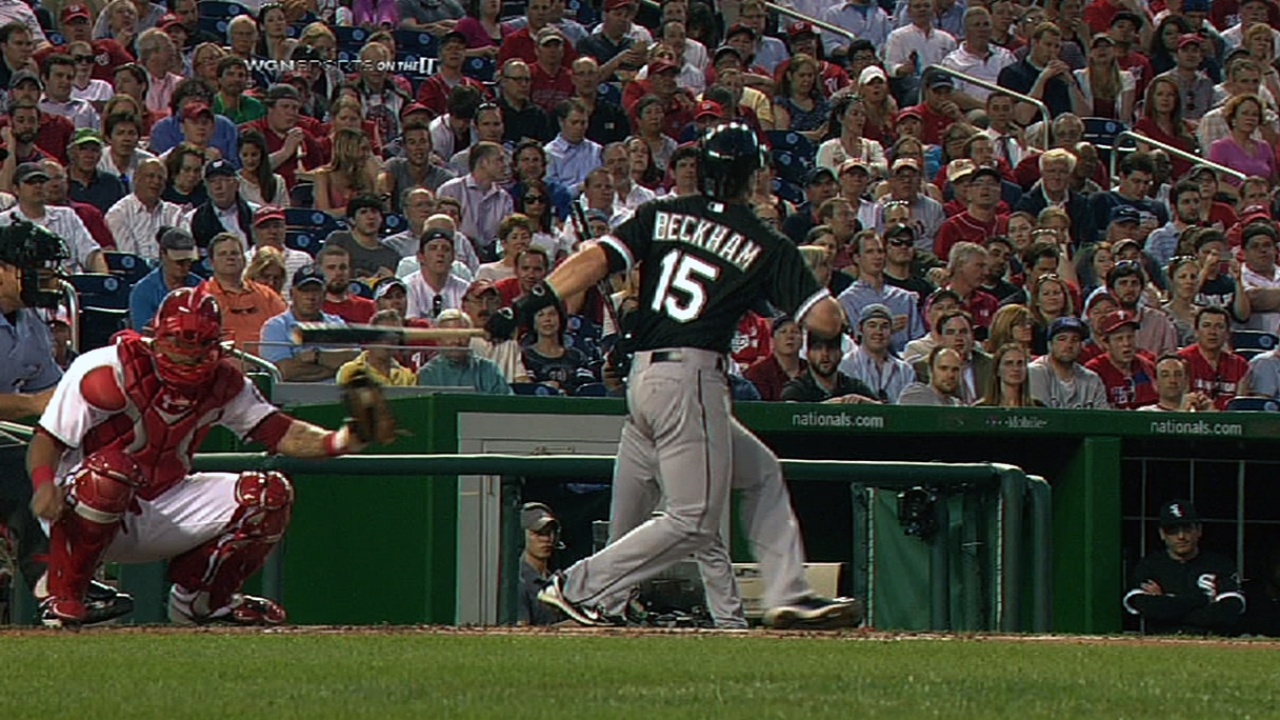 CHICAGO -- Those following Gordon Beckham's rehab start with Triple-A Charlotte on Monday might have done a double take at the starting lineup. The second baseman, who's recovering from a fractured hamate bone, slid over to the left side of the infield and played shortstop for the Knights.
On Tuesday, manager Robin Ventura debunked any rumors that Beckham could be making a long-term switch, but he left the door open for some spot starts at the position if starting shortstop Alexei Ramirez needs a day off in the coming weeks. So far this season, Ramirez has yet to take a day off. He's started every one of Chicago's 44 games at shortstop. Beckham worked out at shortstop during Spring Training, but he never played the position in a Cactus League game.
"[Ramirez] wants to play every day, but you do have to have a fallback, because there are so many spots on the roster," Ventura said. "How we make those moves and who's going to be that guy, you don't know until Gordon's ready to come back and then you go from there."
As of Tuesday, Ventura said Beckham isn't close to returning. Charlotte has an off-day on Wednesday and the White Sox will reevaluate their second baseman after he receives some rest. Beckham is batting .462 (6-for-13) with two RBIs and four runs scored over three rehab starts.
"It's just options of when everybody starts getting healthy, you can only fit so many people in certain sports," Ventura said. "Alexei's the shortstop, but in case you need somebody there, is [Beckham] able to do that? That's more of a reason to have him do it. I want him to play second base here, but for one game, or if something happens, before you could get somebody up here, would he be able to do it?"
Beckham has started at second base, third base and designated hitter in his five seasons in the Majors.
Ethan Asofsky is an associate reporter for MLB.com. This story was not subject to the approval of Major League Baseball or its clubs.