Scouts on lookout for players who can make impact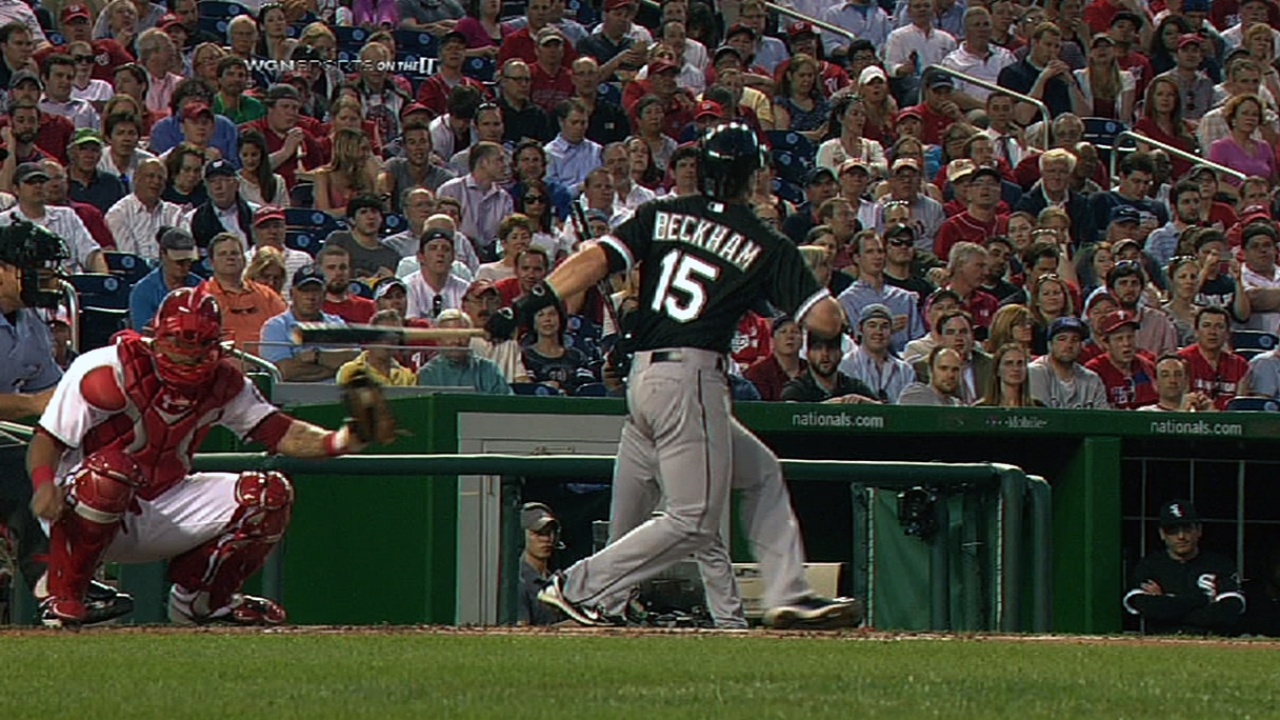 CHICAGO -- The marching orders from general manager Rick Hahn for the White Sox pro scouts on the road remain the same from what they were in Spring Training.
Find players that can enhance the White Sox chances to contend for the postseason. That's the attitude Hahn will follow until this team returns to full strength and plays together or he has reason to go in a different direction.
"Our pro scouts are out looking for guys who can help the 2013 team," Hahn said. "Again, until we get this team back and give them the opportunity to play together and for an extended period of time, there's no need to make that judgment.
"Everyone deals with injuries. It is a test of depth for everyone over the course of a long season. At the same time, we're not making any judgments on this team until we have everyone we can reasonably expected to have back healthy playing and give this team a chance to play at the level they're capable of playing."
That chance might come as soon as this weekend, with John Danks a possibility to start Friday against the Marlins and Gordon Beckham knocking out five hits in two Minor League rehab games. The White Sox certainly haven't fallen out of contention while dealing with injuries that include season-ending surgery for Gavin Floyd to repair the ulnar collateral ligament and a torn flexor muscle in his pitching elbow.
The White Sox's defense has steadied over the past week and their struggling offense hit .299 on the recently completed seven-game road trip, despite hitting just .212 with runners in scoring position. A chance exists that Chicago doesn't completely turn things around and become sellers before the July 31 non-waiver Trade Deadline.
It's an idea Hahn is well aware of but not currently entertaining.
"There's always that possibility," Hahn said, "but we're 42 games in to the season at this point, and we are a long way off from making any definitive change in direction towards selling guys off.
"Is it possible? Sure, but the marching orders now for our scouts hasn't changed from what they were at the end of Spring Training, which is to look for players that we feel can help make the 2013 team stronger and in a better position to win a championship."
Scott Merkin is a reporter for MLB.com. Read his blog, Merk's Works, and follow him on Twitter @scottmerkin. This story was not subject to the approval of Major League Baseball or its clubs.