News on Danks, Beckham positive but not definitive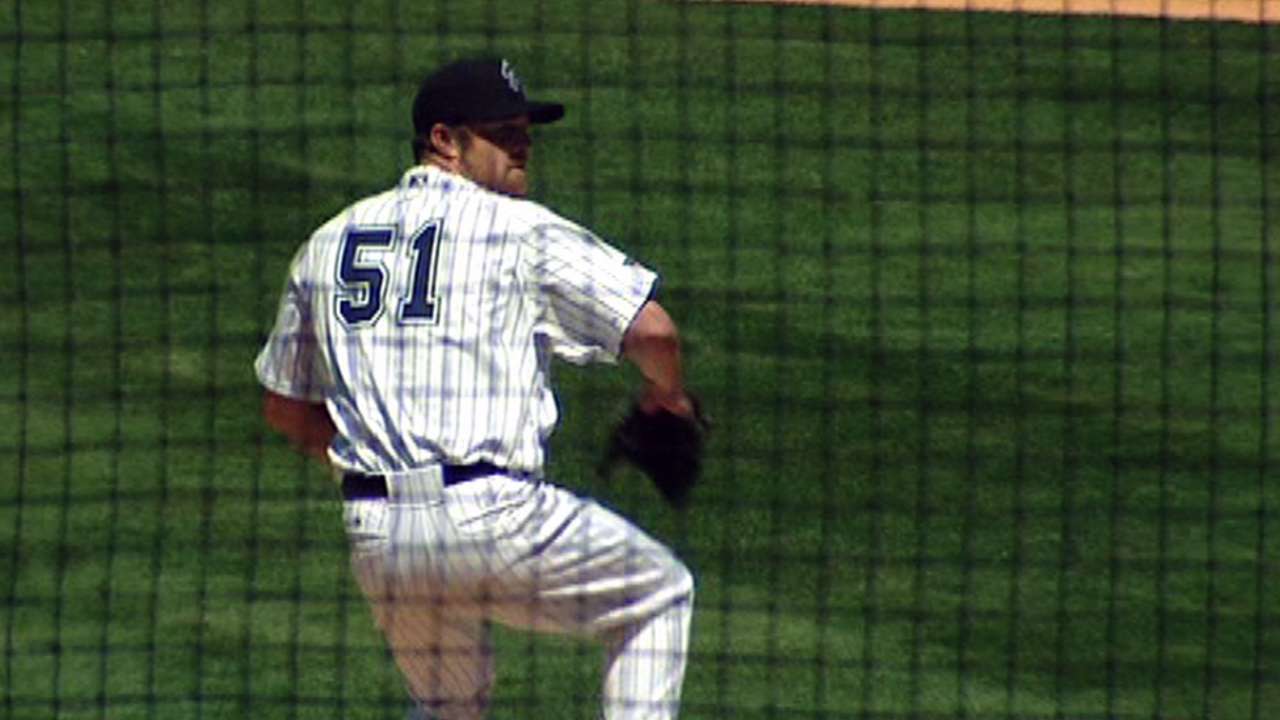 CHICAGO -- The White Sox have not officially set their starting rotation for this weekend's series against the Marlins, but there's a strong possibility that John Danks could make his 2013 big league debut Friday night.
Danks was with the team in Chicago on Monday after making his fourth Minor League rehab start Saturday in Buffalo and was to meet with general manager Rick Hahn, manager Robin Ventura and pitching coach Don Cooper about his next move.
"We'll have a plan midweek and announce what the next step will be," said Hahn of Danks. "We'll have him around for the next couple days, probably throw a [side session] with Coop."
"The ultimate decision is about what's best for his long-term health and what's best for the competitiveness of the Major League club. You root for a guy who has worked as hard as he has and you want him to be ready in all the things to line up as quick as possible, but at the end of the day, the decisions are dictated by any injured player's long-term health as well as win as many games as we can in Chicago."
Danks has been on the disabled list since the start of the season, as he regained arm strength following season-ending arthroscopic surgery on his left shoulder Aug. 6. Hahn didn't see Danks' two hit batsmen and four walks Saturday for Triple-A Charlotte as a point to worry about on the comeback trail.
"Anytime a guy is on a rehab assignment, I don't think you should put too much into their performance," Hahn said. "Obviously they're there to hopefully perform well, but their real goal is to get through the work healthy and to work on the elements of their mechanics and hitch or swing adjustments that they're there to work on and get themselves back to 100 percent and game ready.
"So while the walk number in recent starts is higher than we hoped, hopefully it will be higher than he'll wind up doing when he comes back to Chicago. It's really not a performance evaluation we're making. It's more about health and mechanics."
Gordon Beckham continued his Minor League rehab for Charlotte on Monday, getting a rare start at shortstop. He had five hits over starts at designated hitter and second base, with Ventura mentioning Monday that Beckham could rejoin the team this weekend as well.
"Sometime by the end of the week you would think, but again, you never know how that hand is going to react," said Ventura of Beckham and his recovery from a fractured left hamate bone. "It's probably been sore because this is the first time he's been hitting on a daily basis. You would hope so, but nothing's guaranteed."
Scott Merkin is a reporter for MLB.com. Read his blog, Merk's Works, and follow him on Twitter @scottmerkin. This story was not subject to the approval of Major League Baseball or its clubs.