Dunn says back feeling better, returns to lineup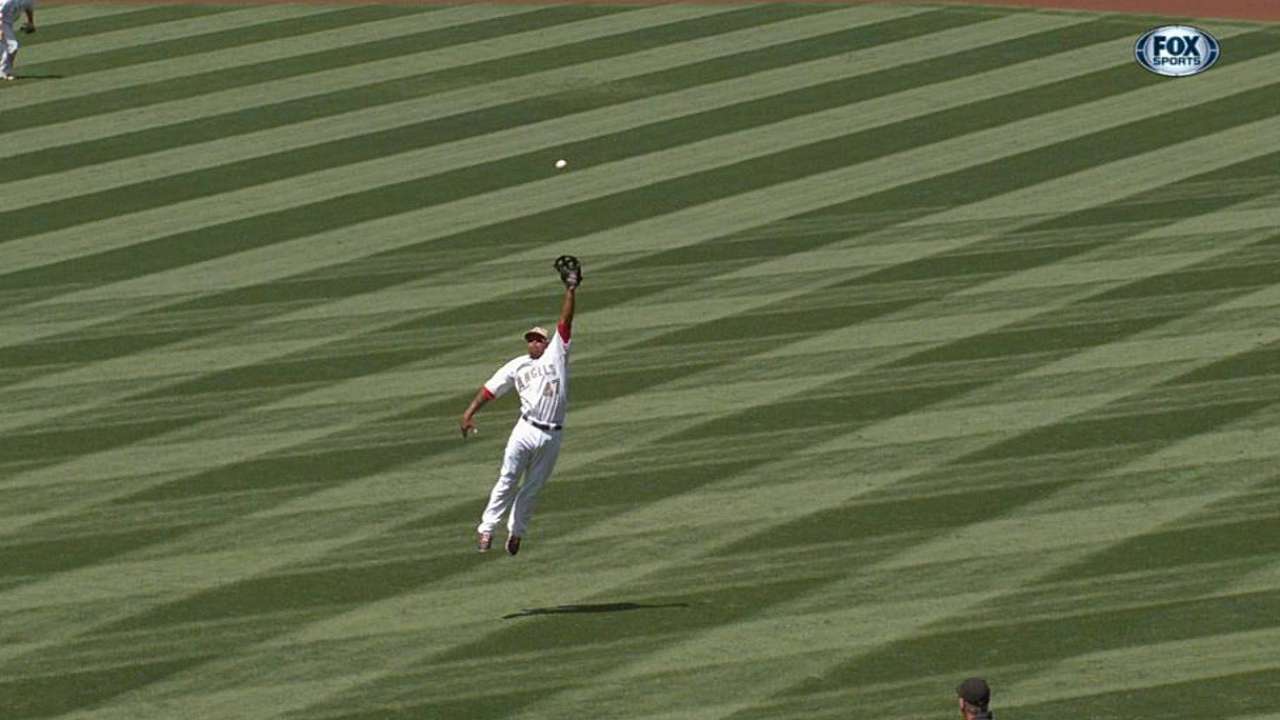 ANAHEIM -- Adam Dunn doesn't want to be "Tommy Tough Guy" as he stated prior to Sunday's series finale with the Angels.
He's been there before with the White Sox, where he came back early after having his appendix removed in 2011 and fought through a right oblique strain to try to help the White Sox at the end of last season. The goal was admirable but the results weren't quite as uplifting.
So, where the back spasms that knocked Dunn out of Saturday's game in the fifth inning are concerned, he wouldn't have returned Sunday if he didn't feel fairly healthy. Not in the midst of an 8-for-22 stretch with 10 RBIs on this current road trip.
Dunn tested his back with early swings on Sunday and pronounced himself ready to go as the designated hitter, with Paul Konerko playing first base.
"It doesn't bother me this much this way [side to side] or like it was last night," Dunn said. "More vertical, up and down, so we're going to roll with it.
"I'm going back to what happened last year. There are times where the Tommy Tough Guy doesn't work out too well for you. And so I was really making sure I like where everything is. I don't want one game to screw up three weeks. But I felt good enough to think I'll be fine."
While stretching before a two-run single in the fourth Saturday, Dunn felt his back grab. He stayed in until the top of the fifth, with manager Robin Ventura and his staff noticing Dunn wasn't moving right. Dunn, who views the problem more as a cramp than a significant back injury, felt major improvement in the area Sunday.
"I don't know how long these things last," Dunn said. "I'm hearing from one person it's two days. I'm hearing from another person up to a week. I didn't know what to expect when I woke up this morning. I was sore, but it felt like after a cramp. That's all I can explain. I can deal with soreness."
Scott Merkin is a reporter for MLB.com. Read his blog, Merk's Works, and follow him on Twitter @scottmerkin. This story was not subject to the approval of Major League Baseball or its clubs.