Dunn leaves midgame with back spasms, is day to day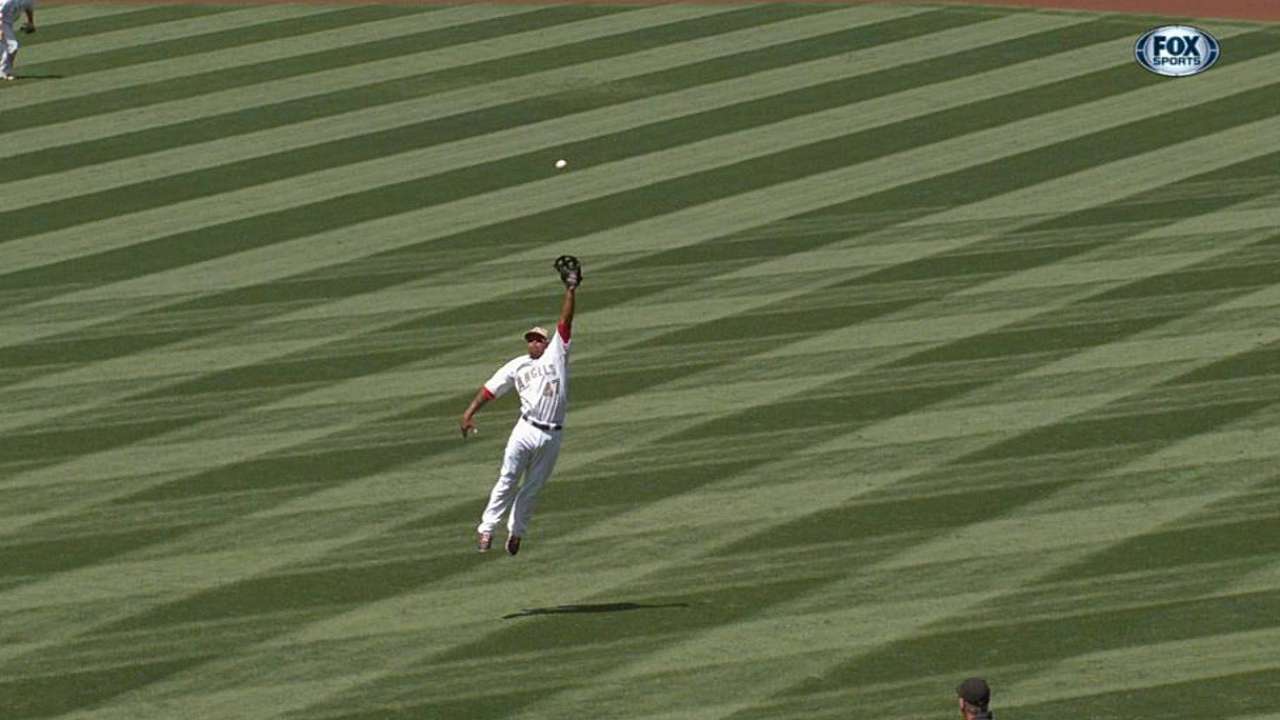 ANAHEIM -- If Adam Dunn has his way, he'll be back in the White Sox lineup for Sunday's series finale against the Angels.
But after leaving in the fifth inning of Saturday's 12-9 loss to the Angels with back spasms, Dunn's status stands at a firm day to day.
"It's just more treating it and making sure everything is all right," said White Sox manager Robin Ventura, who knows Dunn's desire to stay on the field, even if it means playing through pain. "As of right now, it's day to day.
"Just watching him on the field, he had done something. I don't know exactly when he did it. We were watching him at first and he couldn't move around very well. When he came in, he just wasn't moving around too good. It just tightened up on him."
Dunn explained that he was stretching his hamstrings in the on-deck circle before a two-run single during a four-run fourth, just as he does before every at-bat, and something grabbed in his back when he came up.
"When I got on first, I never really had muscle spasms before, so I really didn't know what it was," Dunn said. "But Paulie [Konerko] hit the ball and I almost fell down running to second.
"What I was really worried about was defense. I couldn't go down. It wasn't too bad going side to side, but going down to getting a ground ball would have been very tough."
The hope from Dunn, who still felt the back soreness after extensive in-game treatment, is that the muscle releases and he can get back on the field. Dunn is 8-for-22 with 10 RBIs on the road trip.
Scott Merkin is a reporter for MLB.com. Read his blog, Merk's Works, and follow him on Twitter @scottmerkin. This story was not subject to the approval of Major League Baseball or its clubs.