Hitting coach always had faith in players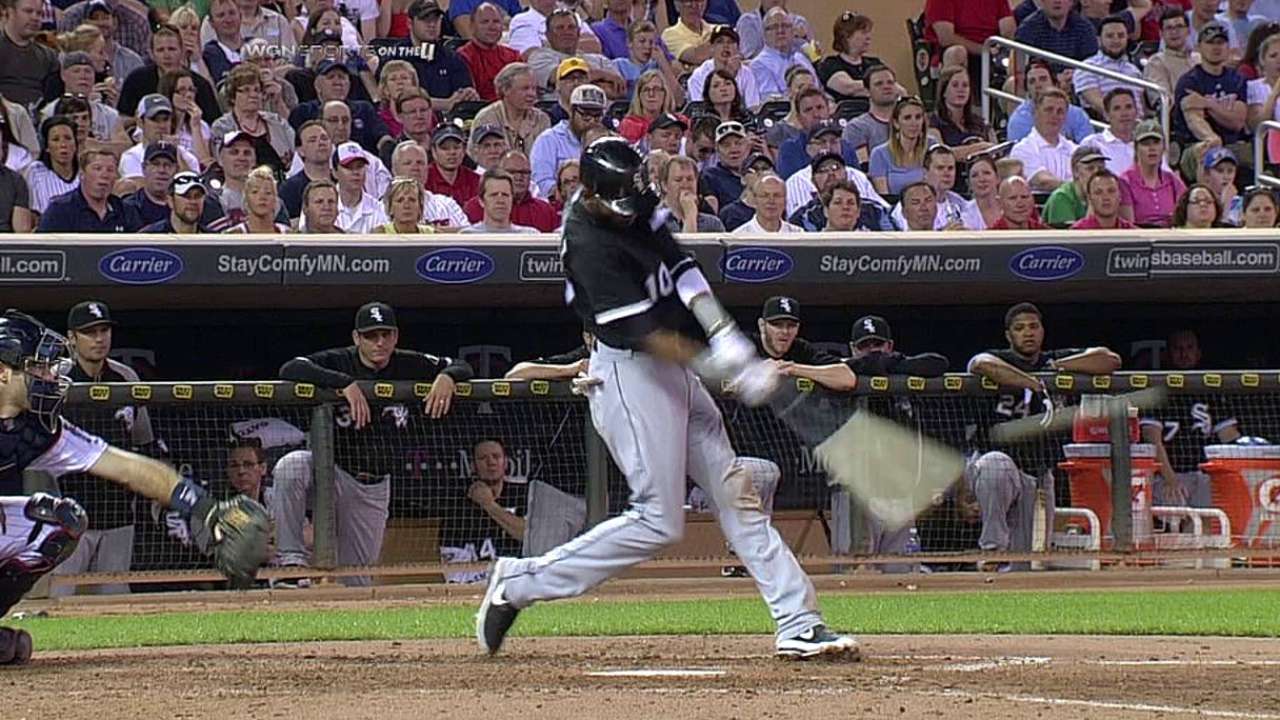 ANAHEIM -- The .299 average posted by the White Sox over the last five games, to go with 25 runs scored, was a welcome sight for Jeff Manto.
To be honest, the always-optimistic White Sox hitting coach never had a doubt his group would come around. He also understands that when an offense goes stagnant, the job that Paul Konerko once referred to as the toughest one in all of sports always gets the blame.
"Guess what? That's what I signed up for," said Manto with a smile. "You give these players everything you got every day. They have the information. But at the end of the day, I'm responsible.
"It comes with the territory. We have a lot of good players, and I knew that this was definitely going to turn around."
Having veteran hitters such as Konerko, Adam Dunn and Alex Rios, to name a few, helped strengthen that confidence for Manto, who admitted there might be more concern if it was a youth-laden group. While Manto trusts such proven commodities, he still did whatever possible to help change the course of offensive failure.
Take Alexei Ramirez as an example. At one point during the early stages of May, Manto basically told the shortstop to hit the ball to the right side of the field for 25 or 30 straight at-bats. Even if he wasn't successful, Ramirez was being productive in his approach.
"Now, he's starting to get it, the hands are starting to work a lot better," said Manto of Ramirez. "We are going to learn how to make these outs.
"We know we are not feeling good so we are going to make these productive outs. Eventually we are going to start feeling better and balls will start getting into the gaps like Alexei."
Scott Merkin is a reporter for MLB.com. Read his blog, Merk's Works, and follow him on Twitter @scottmerkin. This story was not subject to the approval of Major League Baseball or its clubs.