Raised hands help elevate Dunn's average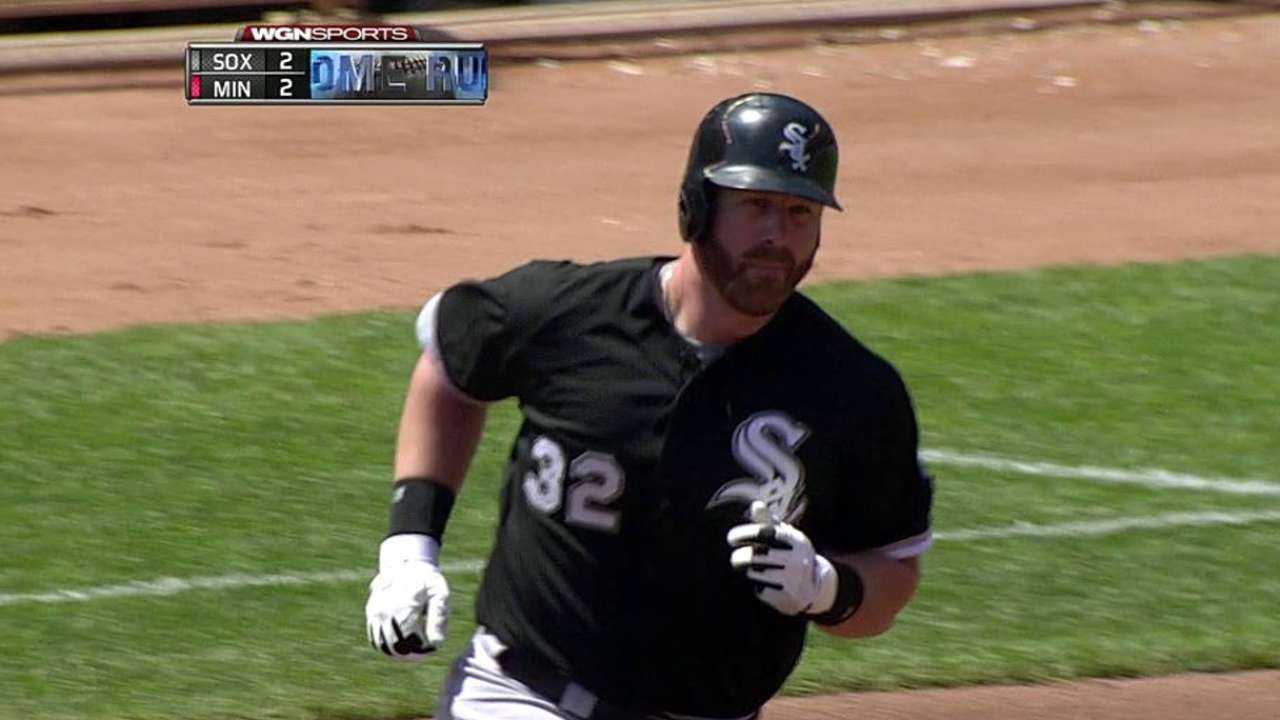 ANAHEIM -- The story behind Adam Dunn's 7-for-19 run on the current White Sox road trip, including eight RBIs and six runs scored, centers on a swing change worked on before last Sunday's home game in which the designated hitter raised his hands.
At least, that's what Dunn remembers it to be after all the variations tried during a rare night off.
"I don't even know any more because I did so many different things in one day," Dunn said. "I'd be like, 'Mick [White Sox hitting coach Jeff Manto], what did you like about that?'
"He's like, 'I like this, this and this,' so I'd try to do that. 'What do you like about the hands here?' 'Well, I like this.' I went from here to here to here to here and throw it against the wall and see what sticks. That's what we've got."
Dunn also checked out video from his days with the Reds, with whom he hit .247 over eight seasons.
"I did that again to see if I could pick up on something, why I'm fouling these balls off, why I'm doing this, why am I swinging at this?" Dunn said. "It took a little bit of 2006, a bit of 2009-10 and a little bit of now and we're here."
Manto stressed that the extreme defensive shift played by the opposition against Dunn, with three infielders on one side of the infield, continues to work to the slugger's detriment.
"Adam plays on a different field. He has seven guys on one side of the field when he hits it," said Manto, adding that a White Sox front office study from 2012 showed Dunn would have hit above .260 last year if teams played him traditionally. "He deals with not only the strikeouts, but he also has to deal with well-struck balls that are caught when everybody else is getting a base hit.
"People will say, 'Well just hit the ball to left field,' and that's the easy thing to say. Well, that's like asking an NBA center to start shooting threes. Yeah, it's open, but it doesn't make sense. So, he deals with a lot of failure only because of that shift."
Dunn went 1-for-4 in Friday's 3-0 victory, hitting a solo homer in the ninth inning.
Scott Merkin is a reporter for MLB.com. Read his blog, Merk's Works, and follow him on Twitter @scottmerkin. This story was not subject to the approval of Major League Baseball or its clubs.