Scheduling leaves time to make up division ground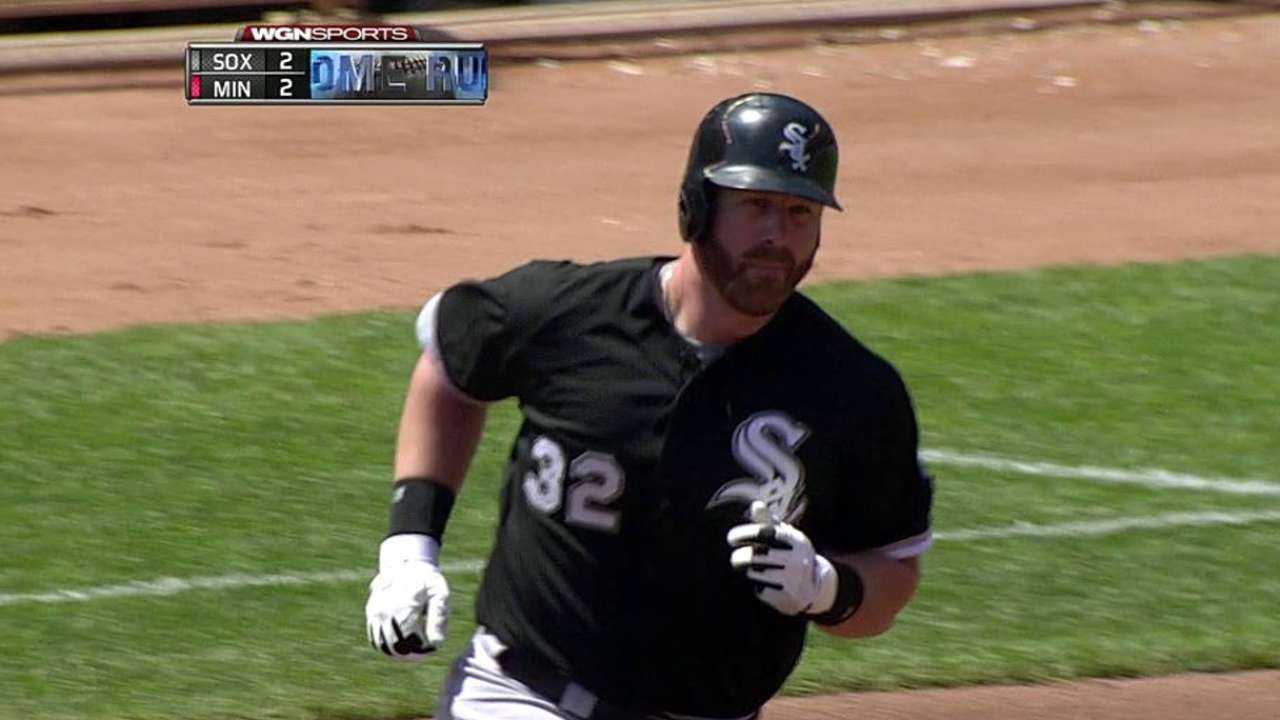 ANAHEIM -- With Thursday's first pitch at Angel Stadium, the White Sox continued a stretch of playing the Angels seven times in 10 days.
They have faced Kansas City, Cleveland and Minnesota in two separate series each from within their division, but the White Sox have yet to meet up with the American League Central favorites from Detroit. That first meeting doesn't come until two series before the All-Star break on July 9 at Comerica Park, beginning a run of 19 matchups between the two over the season's second half.
It's a scheduling quirk that gives even a third- or fourth-place White Sox squad a chance to make up ground quickly, as long as they aren't too far back come the start of July.
"And as long as we play better against them this year," said White Sox reliever Jesse Crain, referring to the South Siders' 6-12 record against Detroit last season and 19-35 mark over the past three seasons. "They are a good team and tough no matter when we play them. If we can get their number this year, playing them that many times, it would be a good thing."
"You put yourself in a position to play meaningful games in September," White Sox designated hitter Adam Dunn said. "That's all you can ask for."
Despite the White Sox slow start with the bat and equally rough showing defensively, the team finds itself at the same 17-21 mark it stood at through 38 games in 2012. They then resided in third place, 4 1/2 games behind Cleveland, compared to currently being in last and five behind the Tigers at the start of Thursday night.
The White Sox won 13 of 14 after last season's sub-.500 beginning, claimed first place on May 29 and sat there for 117 days before a late-season collapse.
No AL Central team ran away from the pack in 2012, including the White Sox, and the same holds true in 2013. The one caveat this year is Robin Ventura's crew has a plethora of contests with the favored Tigers that could make or break them.
"Right now, on paper, but I don't look at anyone as favorite or not favorite. It's too early," Dunn said. "Whoever becomes the favorite is going to be the team leading in September, leading the division, that's the favorite."
"Obviously, you have to say they are the favorite," said Crain of the Tigers. "But right now we just have to focus on ourselves and play the game we know how to play and not worry about what everyone else is doing."
Scott Merkin is a reporter for MLB.com. Read his blog, Merk's Works, and follow him on Twitter @scottmerkin. This story was not subject to the approval of Major League Baseball or its clubs.