Better pitch selection helps White Sox bats heat up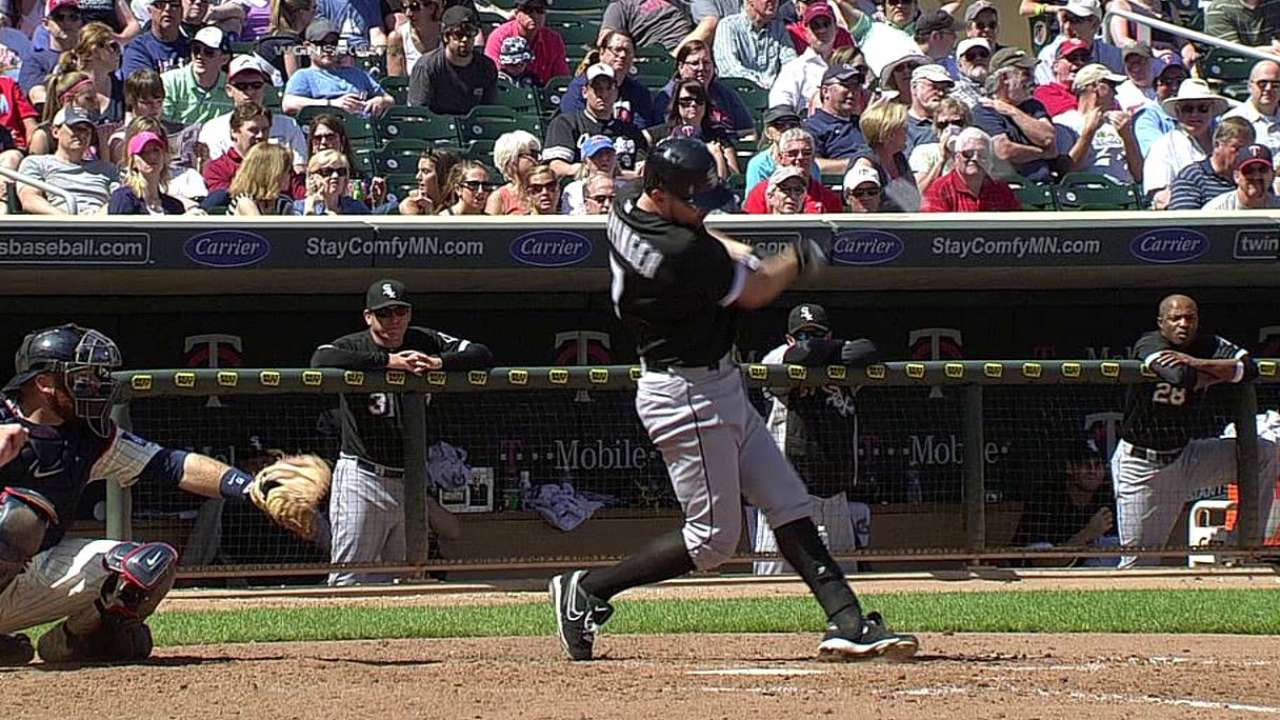 ANAHEIM -- It's no coincidence that as the weather has warmed up over the past few days in the Midwest, so have the White Sox bats. The team posted a .330 average during a series victory against the Twins in Minneapolis and collected 10-plus hits in three straight games.
White Sox manager Robin Ventura understands teams have to adjust when playing in cold weather, but he also looks at the hitters' collective approach as a sign for possible extended improvement.
"You're starting to see better at-bats, even with [Jeff Keppinger on Wednesday], hitting the ball and squaring it up. With him and Adam [Dunn], it's a good sign," Ventura said. "You can have all the mechanics and everything else. It's pitch selection, what you're trying to do and how you're swinging.
"Once you get the mechanics down and they have that confidence they're doing the right thing, then it's about pitch selection. Eventually, you want everybody to get there, where you're concerned about pitch selection than mechanics."
Scott Merkin is a reporter for MLB.com. Read his blog, Merk's Works, and follow him on Twitter @scottmerkin. This story was not subject to the approval of Major League Baseball or its clubs.