Sox hope Sale's gem lights spark under club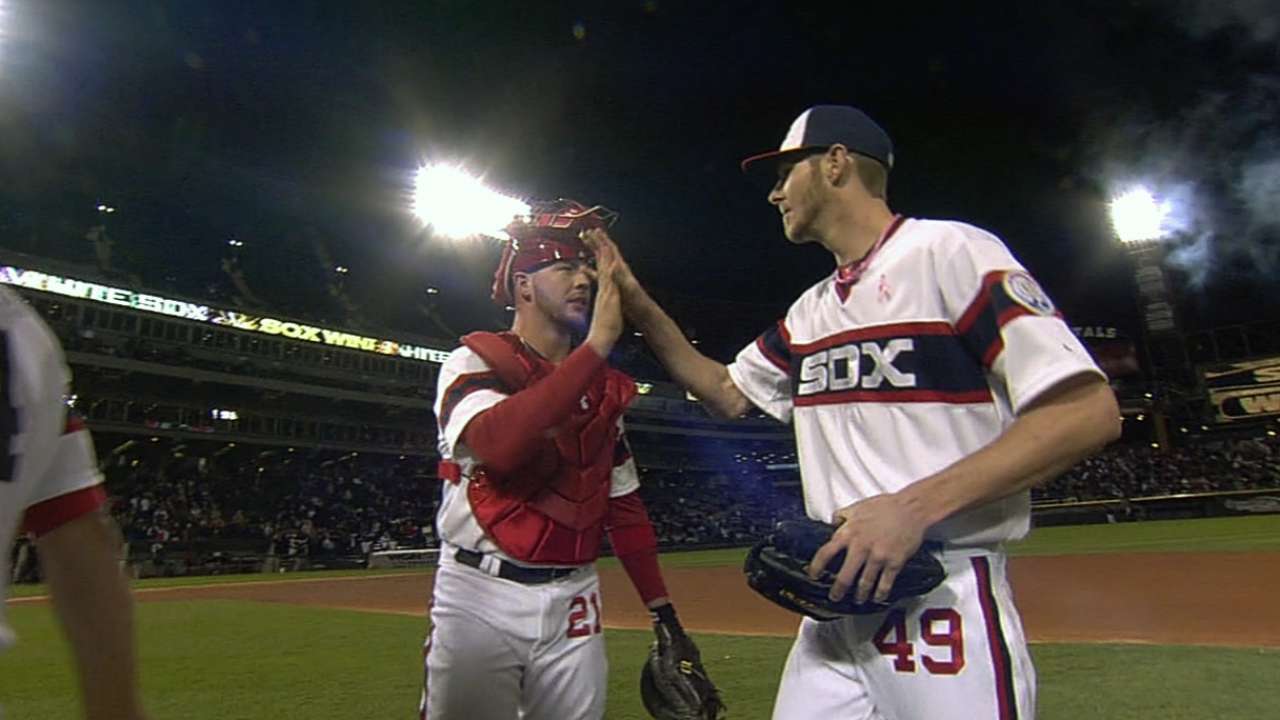 MINNEAPOLIS -- The White Sox have been short on positives in the early goings of a season in which they remain stuck at the bottom of the American League Central standings.
But the Sox received a jolt Sunday night when starting pitcher Chris Sale dazzled the home crowd at U.S. Cellular Field with a one-hit shutout victory against the Angels, coming up eight outs shy of a perfect game.
The dominant performance served to lighten the mood in the Sox clubhouse and could be the source of rejuvenation Chicago has been looking to build on throughout its rough start to the year.
"There was a little something different last night energy-wise," starter Jake Peavy said. "When you come up with such a big effort like that, it can certainly spark a team. We certainly need anything we can take to get on a run."
Entering their three-game series with the Twins on Monday, the White Sox sat five games below .500 at 15-20. Sale's near-perfect outing kept Chicago from being swept by the Angels, stabilizing the team at 3-3 in its last six games.
The perceived energy boost may be coming at the right time. Target Field has recently been a place of refuge for the White Sox. Dating back to the 2011 season, Chicago has won 13 of its last 16 games in Minneapolis, including the past five straight.
Nate Sandell is a contributor to MLB.com. This story was not subject to the approval of Major League Baseball or its clubs.