Beckham takes light swings, close to rehab stint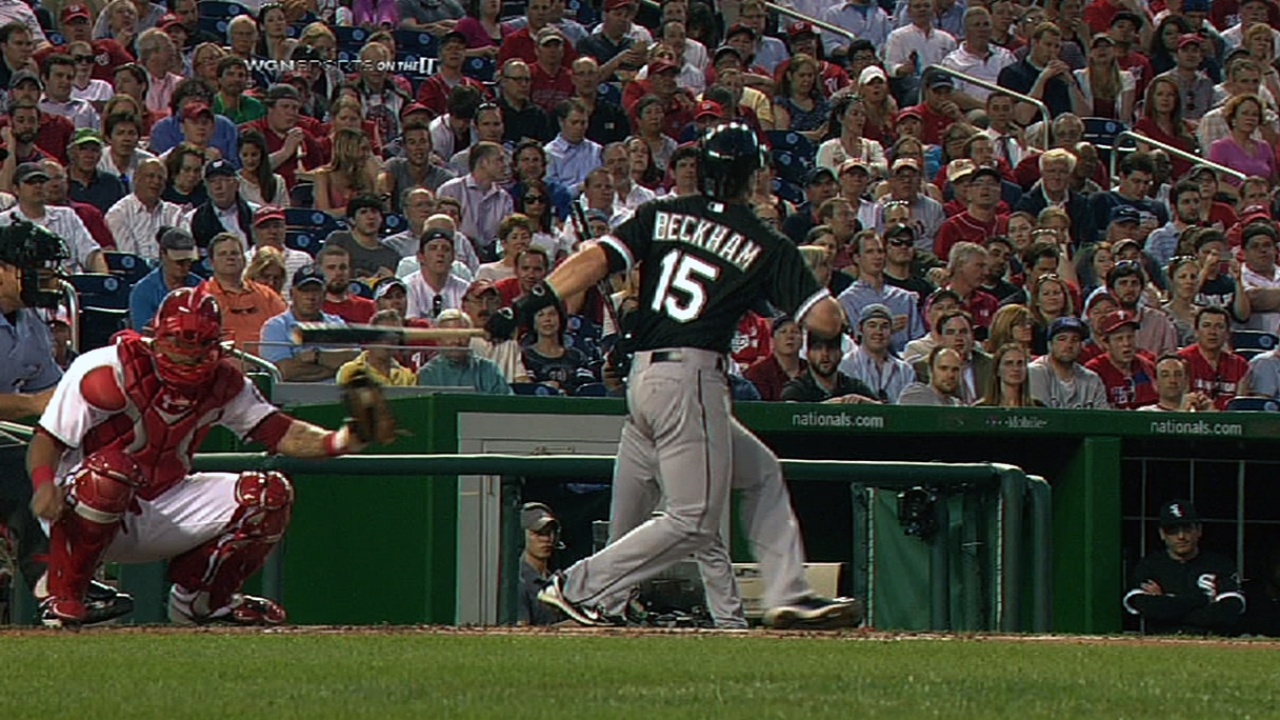 MINNEAPOLIS -- One month since he was placed on the disabled list, White Sox second baseman Gordon Beckham appears to be reaching the final stages of rehab for his injured left hand.
Beckham, who said Friday he was aiming to make his return in a "couple of weeks," has not been cleared for batting practice yet, but has continued to take light swings in the batting cage.
While the discomfort in his hand hasn't completely faded, Beckham has been notably upbeat with how he has progressed in the last few days.
"There's a lot to be excited about the way I'm swinging," Beckham said Monday, before the series opener against the Twins. "The second day I woke up after I hit, it was definitely sore.
"I woke up today and there was a lot less soreness from yesterday. I felt pretty good swinging the bat. When it's the right pitch, the right swing it's doing the right thing, but there are some pitches that tie me up that I don't feel comfortable with yet."
Beckham underwent surgery on April 16 to remove the fractured hamate bone in his hand -- an injury he suffered against the Nationals in the second week of the season. Originally projected to miss six to eight weeks, Beckham's return may fall on the early side of that timetable.
The 26-year-old infielder anticipates being able to participate in batting practice later in the week, either Wednesday or Thursday. If that goes well, he could be headed off on a rehab assignment soon.
"It's kind of like going back to Spring Training again," said Beckham, who opened the year with a .316 batting average in seven games before getting injured. "You've got to see some pitches … I have to feel that with time, I'm going to start feeling comfortable back in the box again."
Nate Sandell is a contributor to MLB.com. This story was not subject to the approval of Major League Baseball or its clubs.