Konerko gets breather; Dunn returns to lineup
Konerko gets breather; Dunn returns to lineup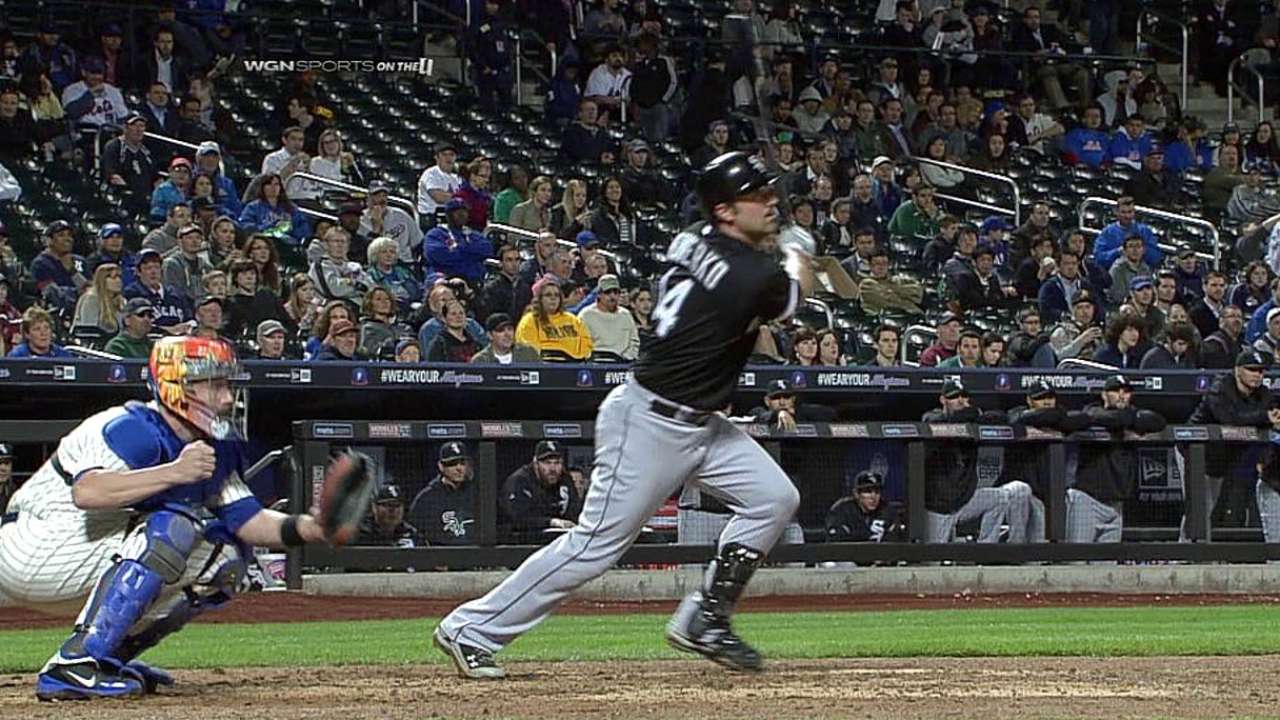 MINNEAPOLIS -- Paul Konerko was absent from the White Sox lineup Monday for the first game in a three-game set with the Twins, getting a routine day off.
"It was more scheduled than anything else," manager Robin Ventura said. "He knew he was going to get one at some point. I guess getting in here late, it just made sense that today was the time."
The White Sox slugger's batting average dipped to .214 Sunday after going 1-for-10 in Chicago's weekend series with the Angels. But Ventura made sure to point out that the decision to rest Konerko had nothing to do with his recent performance.
While Konerko took a day off, slumping first baseman Adam Dunn returned to the lineup after sitting out the club's 3-0 shutout of the Angels on Sunday in Chicago. Dunn's season has been ripe with offensive struggles, hitting .137 overall and hitless in his last 11 at-bats entering Monday.
Nate Sandell is a contributor to MLB.com. This story was not subject to the approval of Major League Baseball or its clubs.