Danks continues progress in rehab with solid outing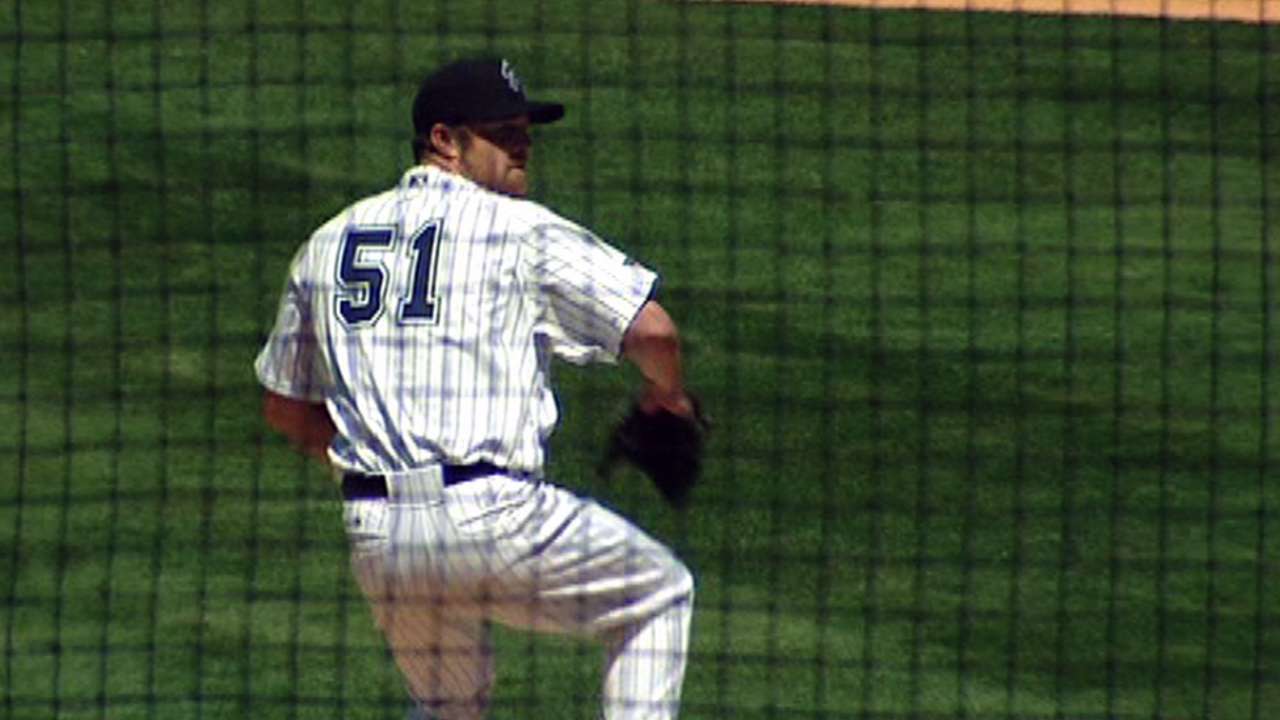 CHICAGO -- Sunday afternoon's Triple-A Charlotte victory over Pawtucket quickly turned into a Danks family affair.
John Danks made his third Minor League rehab start, allowing two earned runs on seven hits over six innings, while striking out five and walking three. Meanwhile, his younger brother, Jordan, collected two hits and drove in three.
"He had a good game for me," said John of his brother, during a phone interview from Charlotte. "I definitely owe him one."
With all due respect to Jordan, who has made great progress over the last couple of seasons offensively, the focus Sunday was on John's continued work back from season-ending arthroscopic shoulder surgery last Aug. 6. Much like his first two rehab starts, Danks reported almost nothing but positives from his 101-pitch effort.
His pitches continued to do what he wanted in terms of movement and location, with Danks adding that his curveball was as good as it has been since he was a rookie. Danks wasn't sure about his velocity, but he felt it was in the same 88-89 mph range from his last start, going up as high as 91.
"I felt great. I had plenty of velocity," said Danks, who threw 66 of his pitches for strikes. "[White Sox pitching coach Don Cooper] and the organization puts a lot more emphasis on it than I am. I have to be able to play off my change, so it's a big part.
"But I think can be just as effective at 88 than I would be at 93. I'm throwing the ball where I want to throw it rather than putting a lot behind the ball."
Next up for Danks is a May 18 start at Buffalo for the Knights, giving him an extra day between starts. If things go as well as they have been, Danks could return to the White Sox for a home series against the Marlins the weekend of May 24.
"I'm on the right track," said Danks, who said consistency stands as the last hurdle he needs to clear to finish off his comeback. "If it takes one more, perfect. If I need another one, I know I won't need much more. I feel better all the way around and I'm not very far off."
One more hope for the older Danks is that he gets to play with his brother at the big league level, something they've missed out on during the regular season.
"It's been unfortunate I've been hurt the whole time he's getting time, and now that I'm close to getting back, Jordan is back down here," Danks said. "I'm looking forward to the day when we can do it together with the White Sox."
Scott Merkin is a reporter for MLB.com. Read his blog, Merk's Works, and follow him on Twitter @scottmerkin. This story was not subject to the approval of Major League Baseball or its clubs.