White Sox looking to get most out of Konerko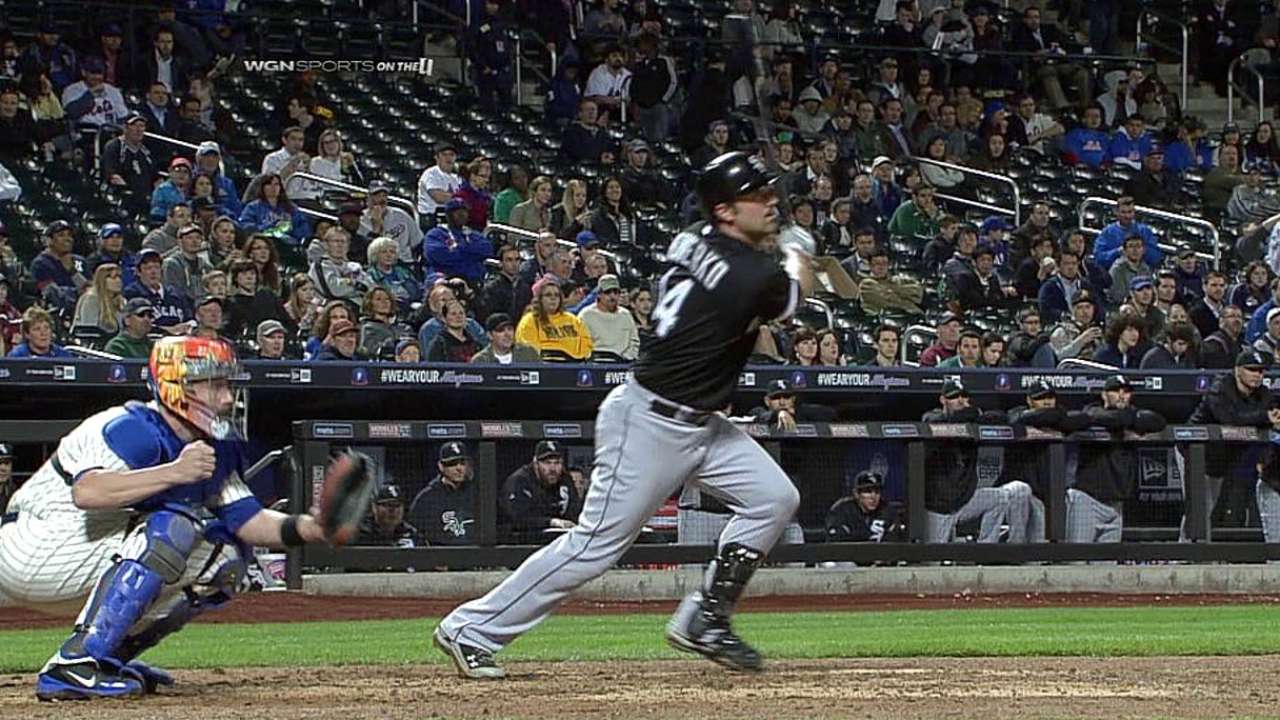 CHICAGO -- Saturday's contest against the Angels marked Paul Konerko's 16th appearance as the White Sox designated hitter in 32 games. The 37-year-old Konerko played 105 games at first base last season, 111 in 2011, 125 in '10, 134 in '09 and he certainly will get his fair share at that defensive spot this season.
But even before Spring Training, manager Robin Ventura had expressed the desire to give Adam Dunn more time at first and give Konerko more days off without taking his bat out of the lineup.
"Everybody has been talked to. I'm not sneaking up on anybody," Ventura said with a smile. "He'll still get time at first base. I don't want him going out there feeling like he can't play. He can still play. It's more trying to get the most out of him."
Ventura never was a DH in the latter stages of his career, but did serve as a pinch-hitter. With a laugh, he admitted to rather having been a DH.
There also was a healthy dose of respect expressed for the classy Konerko in remaining a main cog for the lineup, and an even more important cog as a leader for the team and organization.
"It's really a feather in his cap that he's still that guy," Ventura said. "For a guy like Paul, who has been so big for one organization, he deserves a certain respect. He's been a pro the whole time no matter what and I think that's important."
Scott Merkin is a reporter for MLB.com. Read his blog, Merk's Works, and follow him on Twitter @scottmerkin. This story was not subject to the approval of Major League Baseball or its clubs.