Viciedo returns to White Sox after DL stint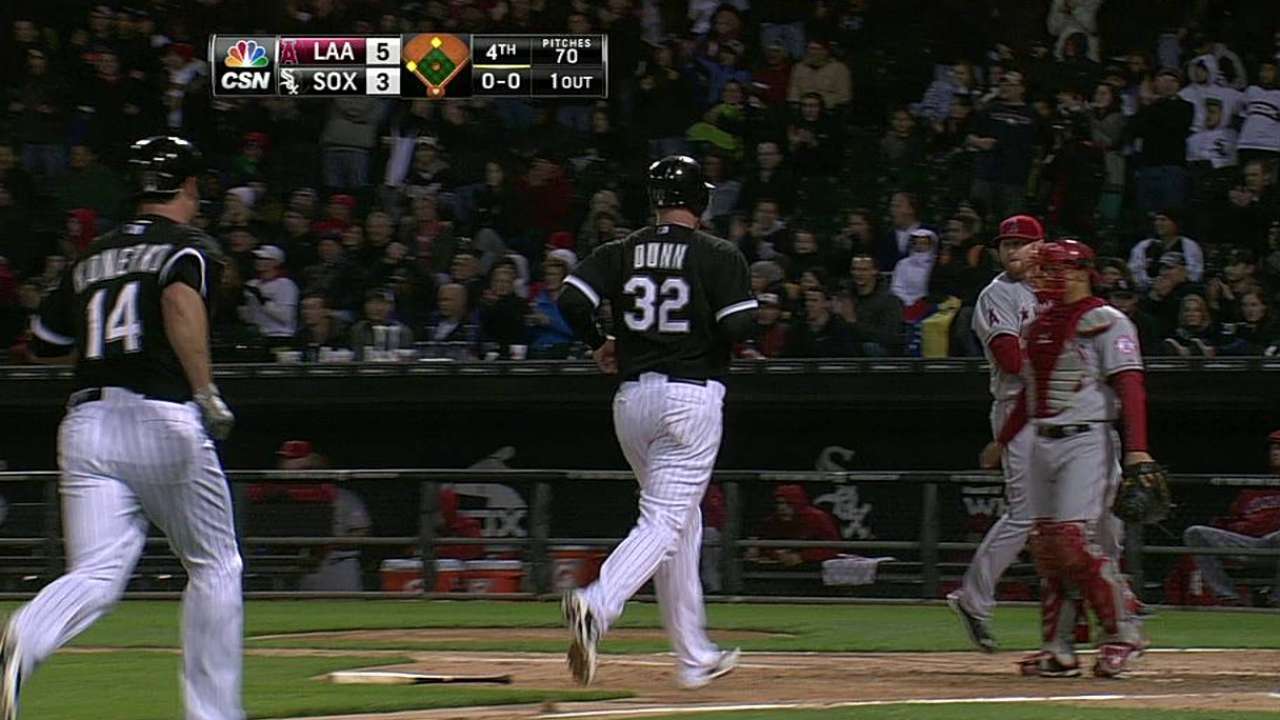 CHICAGO -- Left fielder Dayan Viciedo returned from his injury rehab assignment at Triple-A Charlotte following a 3-for-15 showing in four games to test a strained left oblique that put him on the disabled list retroactive to April 19. Viciedo hit seventh in Robin Ventura's lineup Friday and declared himself 100 percent healthy.
"I'm going little by little," said Viciedo through translator and White Sox coach Lino Diaz. "I'm not going to put too much pressure on myself. This is a team thing and I'm just going to go day by day and try to do what I know how to do. So, there's no pressure."
Outfielder Jordan Danks was optioned back to Charlotte to make room on the roster for Viciedo
Viciedo's forceful swing caused the strain during an April 18 contest in Toronto. But a smiling Viciedo said that swing won't change because of the injury and he actually tested his aggressive approach a few times at Charlotte.
Getting Viciedo back, and with John Danks and Gordon Beckham soon to follow, means general manager Rick Hahn will have a chance to see his full roster, minus Gavin Floyd, in action by early June.
"Injuries are a factor," Hahn said. "It's something that everyone has to deal with but at the same time, it's tough to evaluate truly where you sit if you don't have the core group playing together on a regular basis. But there's other factors besides health going into the decision about where things go from here and that's how the team as a whole is performing based on the 25 guys who are out there on a given night."
"You come into Spring Training with a plan of these are the guys that are going to play and this is the lineup," White Sox captain Paul Konerko said. "So, you want to try to see that as much as you can. It's kind of been not that all year. Not saying that's a reason. We could have done better with some of the stuff we haven't done well. It shouldn't matter if you have guys from A ball, we should be better at it. But it is nice to see the guys who earned the starting spot be back in there."
Viciedo went 1-for-3 with a two-run double and a walk in Friday's 7-5 loss. His sixth-inning free pass was his first of the season.
Scott Merkin is a reporter for MLB.com. Read his blog, Merk's Works, and follow him on Twitter @scottmerkin. This story was not subject to the approval of Major League Baseball or its clubs.