Cooper brings strike zone issue to attention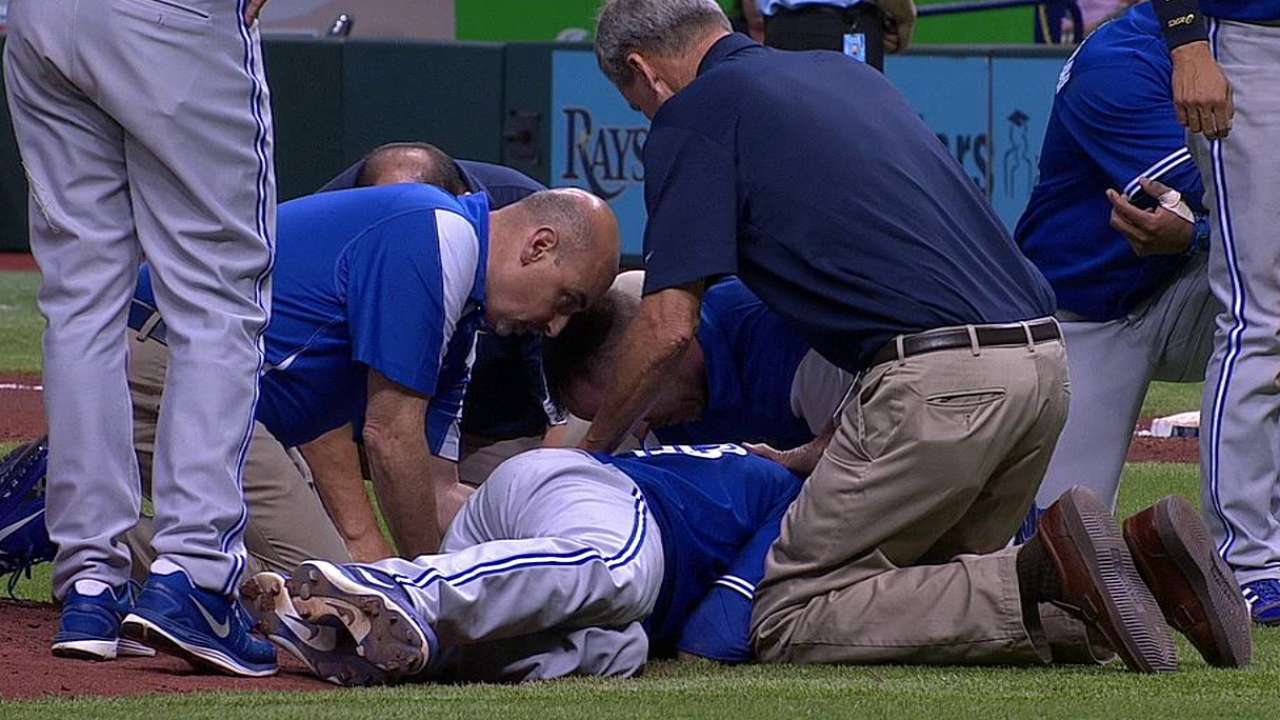 NEW YORK -- White Sox pitching coach Don Cooper is not trying to call out umpires. But he believes the strike zone as it's currently called has an effect on pitchers getting injured by line drives back at the mound, such as what happened to Toronto's J.A. Happ on Tuesday night. Cooper has felt that way for some time.
"It's unfortunate, but I think I said about five or six years ago, you're going to see more of this. I think it's the strike zone," Cooper said. "Sometimes it's tough to get strikes inside, and that means you've got to throw more pitches away, and that means there's going to be more balls coming back at you, and I think that's held true.
"I'm not a prophet or anything like that, but I did think that a while ago. That was ugly to watch last night."
Cooper watched John Danks take a Stephen Drew line drive off the side of his head in a June 2011 contest in Arizona, but Danks stayed in the game and beat Arizona.
"I just think the zone can be tight at times, and if you're not getting some strikes inside, then you've got to throw them away," Cooper said. "When you're throwing them away, you could be a piñata."
Scott Merkin is a reporter for MLB.com. Read his blog, Merk's Works, and follow him on Twitter @scottmerkin. This story was not subject to the approval of Major League Baseball or its clubs.