Beckham eyes rehab assignment late next week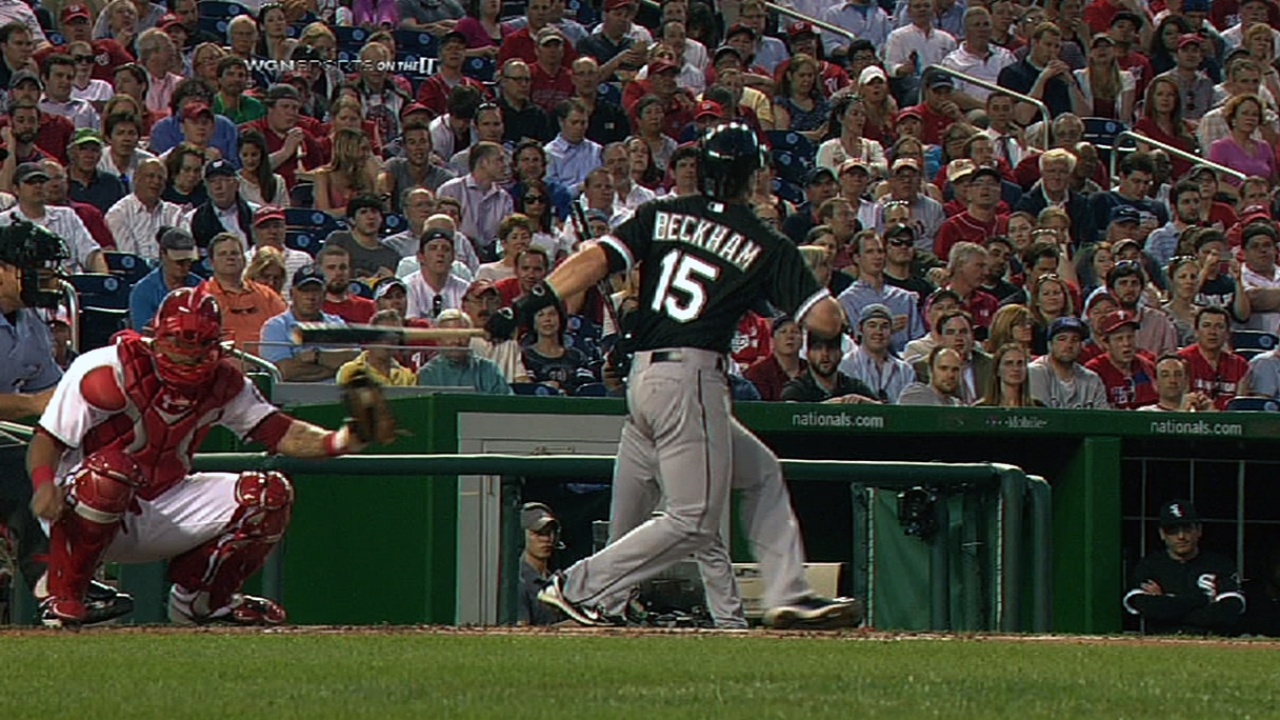 NEW YORK -- Gordon Beckham took ground balls prior to Tuesday's series opener with the Mets at Citi Field, marking the first time the second baseman has done so since surgery to remove a fractured hamate bone in his left hand. Beckham has been taking dry swings and hitting off a tee and plans to move to flips in a couple of days, and then go to live batting practice.
If all goes well, Beckham could begin a Minor League rehab stint at the end of next week when the White Sox are in Anaheim, Calif.
"It will be a little more than a week before I start on a rehab assignment, unless it just feels really good off the bat," Beckham said. "Then we can bump it up a little bit.
"After a certain amount of swings, it gets tired and you can tell it's weak," said Beckham. "But everything is real positive from what the doctor has seen from my hand and what we are doing in there and what [White Sox head athletic trainer] Herm [Schneider] and [White Sox assistant athletic trainer Brian Ball] have been doing with me. It's looking like, unless it doesn't feel right or something, we'll be back before six weeks."
Beckham went on the disabled list retroactive to April 10 and had surgery April 16. His goal has been to return before the projected six-to-eight weeks of inactivity, and Beckham takes confidence in knowing it's tough to re-injure himself since the bone has been taken out.
"So, it's kind of pain tolerance. How much is good pain and how much pain should you back off?" Beckham said. "It's hard to differentiate between the two.
"Right now, I'm just swinging and it hurts, but I'm not going to hurt anything, so I'm not worried. I can't hurt it any worse."
Scott Merkin is a reporter for MLB.com. Read his blog, Merk's Works, and follow him on Twitter @scottmerkin. This story was not subject to the approval of Major League Baseball or its clubs.