All systems go for Peavy after bullpen session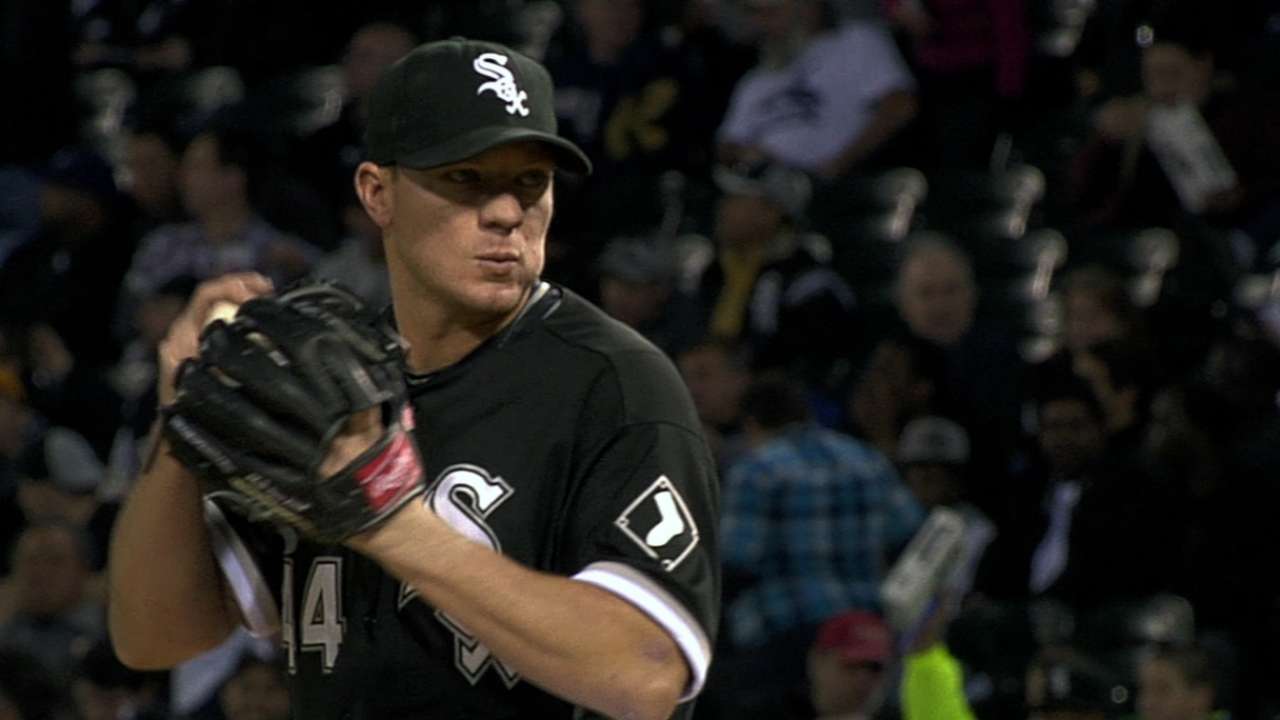 KANSAS CITY -- Jake Peavy tested his back by throwing off the mound Monday, after which the right-hander pronounced himself good to go for Wednesday's start against the Mets at Citi Field.
Peavy, who experienced back spasms on Thursday in Texas, worked with a chiropractor and a massage therapist in Kansas City, as well as the regular White Sox training staff. Peavy said he felt good enough that he probably could have pitched in Monday's series finale against the Royals.
"We're all on point to go Wednesday night," Peavy said. "I'm super excited about that, and can't thank our training staff enough. A few days ago, I didn't feel good at all."
Peavy threw for the first time without a grabbing sensation on Sunday. He followed with another positive session Monday and will continue treatment until his Wednesday start.
Peavy will be required to bat in the Interleague road start, but he said that shouldn't pose a problem.
"I'll swing the bat if I need to swing the bat," Peavy said. "If I could pitch in an American League game, I can do the same against a National League team."
Robert Falkoff is a contributor to MLB.com. This story was not subject to the approval of Major League Baseball or its clubs.