Peavy continuing treatment to avoid DL stint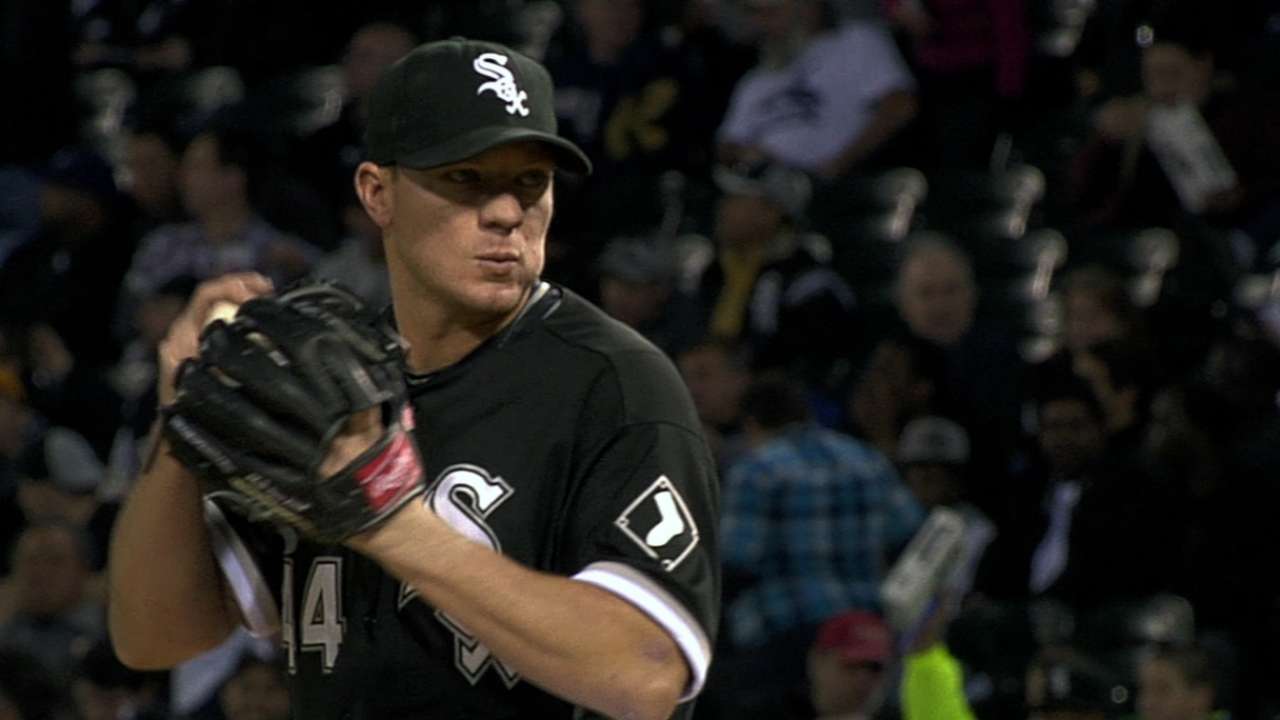 KANSAS CITY -- White Sox manager Robin Ventura isn't ruling out the notion that right-hander Jake Peavy might have to go on the disabled list if Peavy's back issues linger.
"It's a possibility," Ventura said. "We're kind of going by today and [Monday] on how he feels. He's getting better, but I don't know if it's enough to expect him to go out and pitch seven or eight innings. You wait it out and see how he feels."
Peavy has been dealing with back spasms since last Thursday, when he had to be scratched from a start at Texas. Peavy tried to play catch on Saturday, but felt a grabbing sensation when he tossed the ball. The plan was for Peavy to receive more treatment on Sunday. He has been working with a chiropractor and massage therapist.
Robert Falkoff is a contributor to MLB.com. This story was not subject to the approval of Major League Baseball or its clubs.